Call of Duty: Vanguard is the name of the next Call of Duty game from Sledgehammer Games, hitting shelves later this year. With Activision now confirming many of the leaks we've seen online over the last couple of weeks, fans are keen to get the latest on this boots on the ground game.
Set in World War 2, Vanguard tells the story of the war through the eyes of Task Force One, a multinational group of soldiers who form a special forces group. With a campaign, multiplayer, and a franchise-first Zombies crossover, it seems there are plenty of options for fans looking forward to a change from the world of Call of Duty: Black Ops Cold War.
The new game is also set to bring widespread changes to the world of Call of Duty: Warzone, with full integration planned for launch, a new map, a new anti-cheat, and free post-launch content.
With that in mind, here's everything we know about the Call of Duty: Vanguard release date, its campaign, multiplayer, and more.
Call Of Duty: Vanguard Release Date
When is Call of Duty: Vanguard coming? The Call of Duty: Vanguard release date is November 5, 2021 for all platforms.
You can pre-order your copy now, but there are three editions available. The standard edition, which retails at $59.99 / £49.99 grants early access to the open beta, pre-load, a Frontline Weapon Pack, Night Raid Mastercraft Weapon Blueprint, Operator Arthur Kingsley, and 5 hours worth of double XP tokens.
The Ultimate edition, which retails at $99.99 / £89.99 offers all of the above, plus a Task Force Once pack containing three operator and weapon blueprints with tracer rounds, a battle pass bundle, and more double XP tokens.
There is also the Cross-Gen Edition available for $79.99 / £69.99 that offers the same cosmetics as the Standard Edition but allows players to move between the PS4 and PS5 or Xbox and Xbox Series X|S versions of the game.
PS4 and PS5 players will get exclusive content once again for a full year up until Call of Duty 2022's release. It is unknown what content will be given exclusively to Vanguard players on PS5 and PS4, but for Black Ops Cold War they had access to a Zombies mode.
Per the Vanguard Story Trailer (that is on PlayStation's YouTube Channel), PlayStation players will once again have "bonus content and benefits" in Vanguard that is not available on other platforms till November 1, 2022.

The exact content is not confirmed yet. pic.twitter.com/SrIhrCCHxC

— CharlieIntel (@charlieINTEL) October 11, 2021
You can pre-order the PS5 version here and the Xbox version here.
Call of Duty: Vanguard Call of Duty: Vanguard GameStop $69.99 Pre-order now Network N earns affiliate commission from qualifying sales
CALL OF DUTY: VANGUARD RELEASE time
Looking for the Call of Duty: Vanguard release time? Slegehammer hasn't confirmed the time just yet, but based on the fact Call of Duty: Black Ops Cold War launched at 21:00 PST / 00:00 EST / 05:00 GMT, expect something similar for Vanguard.
Call Of Duty: Vanguard Platforms
Call of Duty: Vanguard will be available on the following platforms:
PlayStation 5
PlayStation 4
Xbox Series X|S
Xbox One
PC
Call Of Duty: Vanguard Trailer
The Call of Duty: Vanguard reveal took place inside Call of Duty: Warzone on August 19, 2021. Here we got our first glimpse of the game, which you can see via the Vanguard reveal trailer below.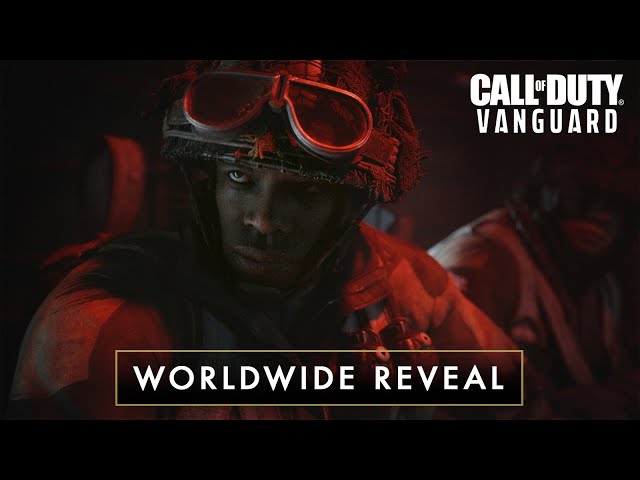 In the trailer, we see a number of battles taking place all over the world, including Stalingrad. We also see dogfights happening above and a first-person shot of someone flying a plane – indicating we'll be able to take to the skies.
We also see the Gestapo – complete with the Swastika, not the Iron Cross, holding people up at checkpoints and fighting on the streets.
Raven Software began teasing the game the week before, with a unique animation that resulted in a winning player getting sniped from the ascent to the end zone helicopter. You can watch that below: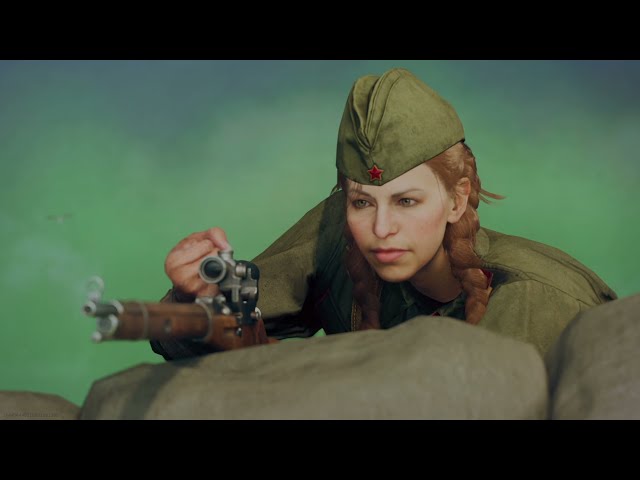 Call of Duty: Vanguard beta
A Call of Duty: Vanguard alpha is scheduled for August 27 on PS4 and PS5, but a multi-platform Vanguard beta is due from September 16. This beta will be available to those that pre-order the game.
Call Of Duty: Vanguard Gameplay
Call of Duty: Vanguard gameplay was first shown off during Gamescom's Opening Night Live showcase. We got a glimpse of the opening mission of the campaign, which you can see in the next section.
Players will get hands on and experience Vanguard gameplay themselves during the Call of Duty: Vanguard Alpha in the last weekend of August.
Call Of Duty: Vanguard Campaign
The Call of Duty: Vanguard campaign spans four major theatres of World War Two and tells the untold stories of four multinational heroes who formed Task Force One and changed the course of the war.
The Call of Duty: Vanguard characters are as follows:
Private Lucas Riggs, 20th Battalion, Australian 9th Infantry Division, British Eighth Army
Sergeant Arthur Kingsley of the 9th Parachute Battalion, British Army
Lieutenant Wade Jackson, Scouting Squadron Six, United States Navy
Lieutenant Polina Petrova of the 138th Rifle Division, Red Army
These four characters overcome the chaos of war to become the original special forces operatives and the prototype for modern special forces across the globe.
During their journey, players will have the chance to experience influential battles of the Second World War from the Eastern and Western Fronts of Europe, the Pacific, and North Africa. The reveal blog specifically mentions the Midway Islands, Stalingrad, so expect to experience those over the course of the campaign.
Here is the first look of the campaign, which is an in-engine playthrough of the first campaign mission, where you play as Polina Petrova.
Call Of Duty: Vanguard Multiplayer
The Call of Duty: Vanguard multiplayer is certainly going down well with fans. The mode will have 20 multiplayer maps at launch, split across several game modes.
Gunsmith will make a triumphant return in Vanguard, which is the perfect addition to the game's new Caliber system and dynamic environments.
You can expect all of the fan-favourite modes to return, alongside Champion Hill which is a series of tournament style head to head matches, where players can play solo, duos, or trios, to battle it out to be the last squad standing.
More information about the Vanguard multiplayer is coming via the Call of Duty League Championship on August 22.
Call Of Duty: Vanguard Zombies
Call of Duty: Vanguard Zombies will feature in the game and will link up with the story from Call of Duty: Black Ops Cold War.
This experience is being created specifically by Treyarch and will provide a continuity of the Dark Aether story and lore, giving a sense of familiarity to players.
CALL OF DUTY: VANGUARD WARZONE
Like all previous Call of Duty games, Vanguard will be fully integrated into the world of Warzone. This means we're getting a new map from Ravens Studios, along with a new anti-cheat system – something fans have been asking for since the launch of the free-to-play game.
There's also going to be a whole load of free content, as is now customary for Warzone, for fans to enjoy. Activision mentions we'll see new maps, modes, playlists, limited time events, and seasonal events – but its maps plural, and that's certainly caught our attention.
Activision has also announced that cross-progression will continue, so all the cosmetics and guns you've unlocked will carry over to the Vanguard integration and guns from previous games will still be available.
That covers everything we currently know about Vanguard so far. We'll keep this guide up to date as we creep closer to the Call of Duty: Vanguard release date.