If you can believe it, EA Sports' FC 24 is finally (just about) upon us and that means it's time to talk about FC 24 TOTW 1. The first TOTW has now been confirmed ahead of the full release.
If you're ready to jump straight into FC 24 Ultimate Team and you're not too fussed about picking your FC 24 Ultimate Team Evolutions player right now, here's where we're going to talk about who's in the first Team of the Week squad of EA Sports' new soccer game series. Sure, it's probably more exciting that this has the potential to be one of the best soccer games we've ever played, but the first batch of weekly promo cards is a close second. If you're looking to get your hands on some of the best FC 24 strikers, best FC 24 wingers, or even one of the best FC 24 GK position players, you need to be looking at the TOTW cards – particularly in the early days. Of course, by Christmas time we'll see plenty of promos with fantastic cards available. Right now, though, in the period around and after the full FC 24 release date, these are going to be limited.
FC 24 TOTW 1
The FC 24 TOTW 1 is:
Alen Halilović – Fortuna Sittard (80)
Alexandre Oukidja – Metz (80)
Braian Ojeda – Real Salt Lake (81)
Carlinhos – Maringá (80)
Haris Tabaković – Hertha BSC (80)
Henrikh Mkhitaryan – Inter Milan (84)
Jelle Bataille – Antwerp (80)
Mats Hummels – Borussia Dortmund (85)
Mohamed Salah – Liverpool (90)
Muhammed Kerem Aktürkoğlu – Galatasaray (81)
Paulo Dybala – Roma (87)
Robert Lewandowski – Barcelona (91)
Sakina Karchaoui – Paris Saint-Germain (87)
Salem Al-Dawsari – Al Hital (81)
Serhou Guirassy – VfB Stuttgart (81)
Tariq Lamptey – Brighton & Hove Albion (84)
Terem Moffi – Nice (81)
Overall, this team is full of mid-80s cards and isn't too bad. With some big names like Salah to grab in a pack and Karchaoui in there too.
You can also find our predictions below, which were pretty off:
First, let's talk a little about the indomitable Robert Lewandowski. The Polish striker only netted one in Barcelona's 5-0 romp over mid-table Real Betis, but he also managed to get two assists in a result that sees the club climb to the top of the Spanish La Liga. As a player with one of the highest base FC 24 ratings, a TOTW card this early on would make him a must-have for players looking to bolster their striking options.
He's not the only forward we think will get a TOTW 1 card, though. Juventus striker Dušan Vlahović has had a very good week, despite not playing the full 90 minutes. The Serbian showed his clinical finishing prowess in a 3-1 win over struggling Lazio with two goals on the scoresheet. When you look at the FC 24 PlayStyles Vlahović has already, Finesse Shot and Flair particularly, a TOTW card for this player would be a wonderful way to start things off.
Lyon's Wendie Renard is another player who has had an excellent week when it comes to soccer. The French player may not be one of the fastest FC 24 players out there, but she's one of the best FC 24 CB cards when it comes to the women. In the opener, she got a goal and an assist against Le Havre AC – sticking Lyon top of the table. With 91 DEF and 84 PHY at a base level, a TOTW card for her would be hard to beat.
Julian Alvarez is another player who has had a very good week, all things considered. Filling in for an injured Kevin de Brunye, Alvarez found himself at the center of his club's 3-1 win over West Ham at the weekend. With two assists to his name and a fantastic display outside of that, we think that this 80-rated striker deserves a spot as a CAM in TOTW 1. He might not be one of the best FC 24 CAM options available, but his card would liekly be a force to be reckoned with and a decent all-rounder option.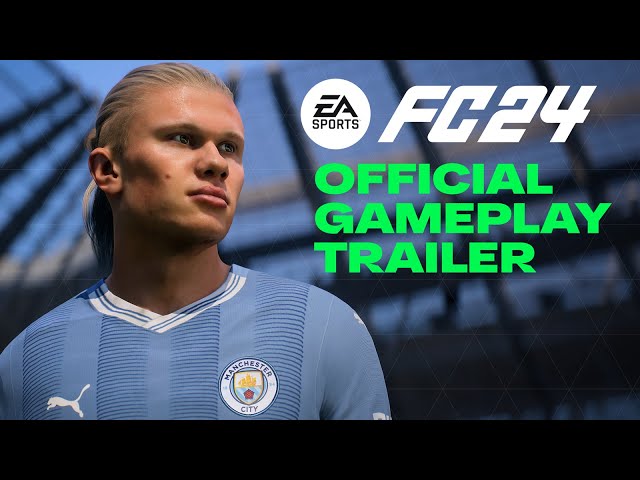 Finally, we need to talk about Bryan Cristante – someone who has had a very influential week from the middle of the Roma squad. He managed to net a goal and get two assists in Roma's record Seria A rout of Empoli; the 7-0 game was a statement of intent from Jose Mourinho's side and it's hard to deny Cristante's influence in that. Is he one of the best FC 24 CDM options at the moment? Not quite. Could he be? We think so.
That covers the FC 24 TOTW 1? What are your thoughts on it? If you want to make sure you can check as soon as it drops, you can find out more about the FC 24 Web App release date here, with the app now live. You can also check through all the top FC 24 women's ratings right here. Renard is up there, but there are so many amazing players to keep tabs on.