The FC 24 PlayStyles system takes the old player traits system of past FIFA games and gives it a massive, meaningful facelift for the start of the EA Sports FC era. As well as all the usual stats and qualities you look for in a good player, you'll want to pay extremely close attention to which players carry the best PlayStyles, as they could give you the edge in a match – especially if they're equipped with a boosted PlayStyles+ attribute.
PlayStyles will be a much bigger deal in FC 24 than traits ever were in past FIFA games. With the ability to add new PlayStyles to players via the FC 24 Evolutions mechanic in Ultimate Team, it is definitely something you should be taking notice of that's the main game mode you play. While a player might be high up the FC 24 ratings, there could be better options out there if they don't have useful PlayStyles. Outside of Ultimate Team, PlayStyles will also become part of your scouting or or your training regimes in Career Mode, and you can also stick them on your created player in Clubs. Ahead of the FC 24 release date, here's everything you need to know about EA FC's PlayStyles system, including a complete list.
FC 24 PlayStyles and PlayStyles+ explained
There are 34 individual FC 24 PlayStyles, and each one has a boosted PlayStyles+ version reserved for only the very best players. Each one focuses on a specific skill and enhances it – for example, players with the Intercept PlayStyle+ will be the best in the game at cutting out passes.
The decision as to which players get a certain PlayStyle is informed by actual, real-world data from Opta, one of the world's leading companies for football statistics. PlayStyles are applied to real-world players in Kick Off, online modes using real teams like Co-op Seasons, Ultimate Team, and Career Mode. As mentioned, you can also add PlayStyles to the player you create in Clubs mode.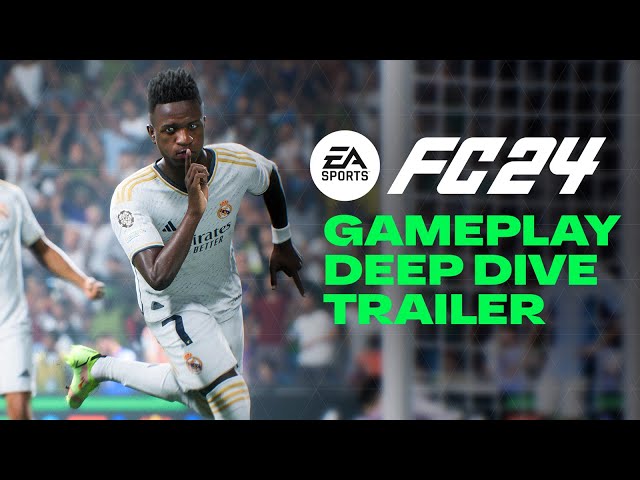 It's in FC 24 Ultimate Team though that PlayStyles are particularly interesting. For example, special promo cards or objective players can be released with different or extra PlayStyle and PlayStyle+ attributes to their regular card. During a developer showcase for media and influencers viewed by The Loadout, senior producer on Ultimate Team, Gareth Reeder, describes how real-world performances can affect things like Team of the Week. "Imagine Erling Haaland scoring a game-winning header in a match for Manchester City, and his Team of the Week item receives the Power Header PlayStyle+, making him even more deadly as a striker," he explains.
With the new FC 24 Evolutions upgrade mechanic in Ultimate Team, some upgrade paths will also let you add PlayStyles to a specific card.
If an Ultimate Team player has any PlayStyle+ attributes, they will also be displayed on their actual Ultimate Team card design, which is a cool touch.
FC 24 PlayStyles list
Here is the full list of the 34 confirmed PlayStyles in FC 24, separated into the six categories revealed by EA Sports: passing, shooting, ball control, defending, physical, and goalkeeping.
Note that some goalkeeping PlayStyles have additional exclusive effects if you're controlling a goalkeeper in Be A Goalkeeper (BAG) mode. This is something those that enjoy playing in net in FC 24 Clubs should take notice of.
Passing PlayStyles
Incisive Pass – faster direct passes
Long Ball Pass – lob and lofted passes are more accurate and fast
Whipped Pass – crosses have more speed, accuracy, and curve
Pinged Pass – more accurate through balls, curvier swerve passes, faster precision passes
Tiki Taka – more accuracy for first-time and short distance ground passes, better backheel passes
Shooting PlayStyles
Power Shot – perform shots faster, increased shot speed
Power Header – headers have increased power and accuracy
Chip Shot – perform chips faster, increased accuracy
Finesse Shot – perform finesses faster, better curve and accuracy
Dead Ball – improved speed, curve, and accuracy for set pieces, plus a longer ball trajectory line when aiming
Ball Control PlayStyles
Press Proven – better ball shielding, close ball control at jogging speed
First Touch – reduced error when trapping the ball, can transition to dribbling faster
Rapid – achieves higher sprint speed while dribbling, more accuracy with sprint dribbling and knock-ons
Trickster – more agile strafe dribbling, can perform unique flick skill moves
Flair – fancy passes and shots have greater accuracy, unique flair animations
Technical – reaches higher sprint speed in controlled sprint, wider turns have increased precision
Defending PlayStyles
Intercept – increased reach when lunging, better chances of retaining possession when intercepting
Block – increased reach when lunging to block, better blocks
Bruiser – increased strength when performing physical tackles
Jockey – increased speed of sprint jockeying, quicker transition from jockey to sprint
Anticipate – better standing tackles, grants the ability to stop the ball directly at their feet after a stand tackle
Slide Tackle – improved slide tackles, can stop the ball directly at their feet after a slide tackle
Physical PlayStyles
Trivela – contextually triggers outside of the foot passes
Quick Step – faster acceleration for Explosive sprinters
Relentless – reduces effects of fatigue, reduces overall fatigue, increases fatigue recovery during half time
Long Throw – increased power and distance on throw-ins
Acrobatic – improved volley accuracy, unique acrobatic animations such as overhead kicks
Aerial – higher jumping, improved aerial physicality
GK PlayStyles
Far Throw – GK can target players further away with thrown passes. BAG: increased reach and handling towards the end of a match
Footwork – perform saves with feet more frequently. BAG: increased reactions and speed in 1-on-1s
Cross Claimer – GK will try to intercept crosses before opponents. BAG: increased reflexes and reaction during opposition set pieces
Rush Out – GK is more aggressive when coming to collect through balls and long balls. BAG: increased running speed
Quick Reflexes – BAG exclusive: increased reflexes and reactions for shots inside the box
Far Reach – BAG exclusive: increased reach and jumping for saving shots outside the box
Of course, the effects of each of these PlayStyles will be cranked up to another level if a player has the PlayStyle+ variation of them. They will still have the same name, but will have a plus symbol next to them, and the icon will be gold in color, instead of white.
FC 24 PlayStyles best players
With the FC 24 ratings now full revealed, EA Sports has also offered up a selection of top-tier players for a number of the aforementioned PlayStyles. So whether you're looking for press-resistant players, or those who can blitz past defenses, here are some of the best FC 24 players for those PlayStyles.
FC 24 best Aerial PlayStyle players
Sam Kerr
Virgin van Dijk
Ada Hegerberg
Rúben Dias
Irene Paredes
Wendie Renard
Alexandra Popp
Marie-Antoinette Katoto
Antonio Rüdiger
Khadija Shaw
FC 24 best Press Proven PlayStyle players
Patri Guijarro
Marie-Antoinette Katoto
Joshua Kimmich
Frenkie De Jong
Lena Oberdorf
Ilkay Gündoğan
Kim Little
Marco Verratti
Jack Grealish
Daniëlle van de Donk
FC 24 best Rapid PlayStyle players
Kylian Mbappé
Sam Kerr
Mohamed Salah
Vinícius Jr.
Alex Morgan
Victor Osimhen
Ousmane Dembélé
Rafael Leão
Federico Chiesa
Lauren James
FC 24 best Relentless PlayStyle players
Aitana Bonmatí
Karim Benzema
Federico Valverde
Bernardo Silva
Guro Reiten
Jude Bellingham
Andrew Robertson
Grace Geyoro
Nicolò Barella
Fred
FC 24 best Tiki Taka PlayStyle players
Alexia Putellas
Aitana Bonmatí
Lionel Messi
Karim Benzema
Bernardo Silva
Patri Guijarro
Frenkie De Jong
Pedri
Julian Brandt
Paolo Guerrero
What are the best PlayStyles in FC 24?
While it is too early to tell for certain, we've got some predictions based on footage shown by EA Sports, the official descriptions of each PlayStyle, and how they'd effect frequently-used mechanics.
First, the Pinged Pass PlayStyle sounds like it's going to perfectly compliment the new Precision Pass and Swerve Pass mechanics that are being added to FC 24. For attack-minded playmakers like Kevin De Bruyne or Luka Modric, this seems like the ideal PlayStyle for how they go about their business.
For all you pace demons out there, Quick Step is certainly a PlayStyle to look out for. It'll be very circumstantial and may only benefit a small handful of players as it needs to be married up with an Explosive sprint type. However, on some strikers and wingers, it could make them a genuinely unstoppable (and uncatchable) force. If players like Vinicius Jr. or Mohamed Salah get this PlayStyle, it could make them extremely rapid.
Finally, Finesse Shot or Power Shot are going to be handy PlayStyles to have on any striker in your team for the simple reason that it'll make your chances of scoring already strong shot types even higher. This will make average finishers excellent, and excellent finishers unstoppable.
Are PlayStyles a good addition to FC 24?
Initially, PlayStyles sounded to us like a fancy rework of the old traits system that wouldn't have too big an impact on gameplay. However, since learning more from EA Sports, we've definitely changed our opinion on that.
We think that the PlayStyles system will leave a much bigger impression on EA Sports' soccer games than FIFA's traits ever did. On paper, the in-game effects seem pretty clear, and hopefully they will still be noticeable enough in a mode like Ultimate Team, which often feels different to other modes due to all the additional effects of Chemistry Styles, chemistry boosts to attributes, and other mechanics. We hope that when the FC 24 release date arrives, PlayStyles are just as effective as EA Sports is hyping them up to be.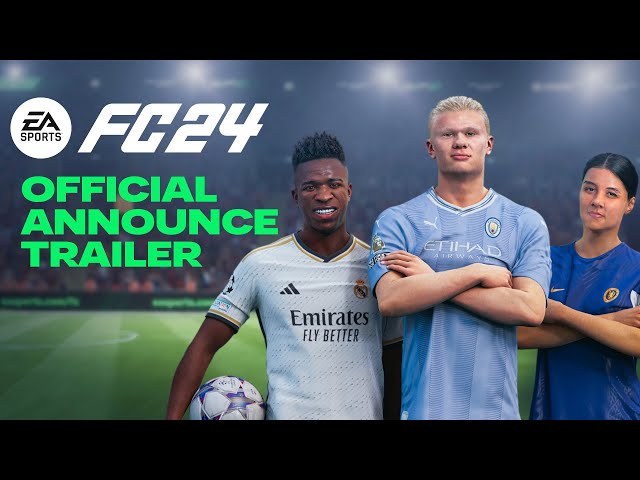 We also think that their integration with Ultimate Team is a great touch, particularly with how players can earn different PlayStyles through special cards or Evolutions upgrades.
It'll also play a really big role in crafting your own player in Clubs or Player Career, and adds another level of intricacy to scouting, signing, and training talent in Manager Career too.
As well as all the usual in-game stats and other aspects like skill move rating, workrates, or height, it sounds like you'll definitely have to pay close attention to the PlayStyles attached to each player. Overall, we think this is a great new addition by EA Sports on paper, but it will have to get the gameplay balance of them spot on for players to also buy into them.
For more on EA Sports' new soccer game, check out our FC 24 leagues list to see which new competitions have been added this year, and tune in to our FC 24 soundtrack predictions. If you're still on the fence about forking out full price for the game, check out the latest FC 24 Game Pass information to see if it will ever join the subscription service. See you on the pitch.