Is EA FC 24 coming to Game Pass? As the first of EA's soccer games since moving on from FIFA, there's been lots of buzz surrounding its release to see just what's new about this game. As such, both newcomers and long-time fans are wondering whether an EA FC 24 Game Pass release is on the way so that they can play as part of their subscription, rather than having to fork out at FC 24's premium price point.
FC 24 turns the voltage up on nearly everything the developers have offered with FIFA before now. This game provides more than just a lick of paint and some fresh FC 24 ratings to mull over – stars of the women's game are now in Ultimate Team, new features like FC 24 Evolutions have been introduced, and PlayStyles look to add a new dimension to gameplay. But will the new EA FC game be on Xbox Game Pass, either on the FC 24 release date as a day-one title or at some point in the future?
Is EA FC 24 on Game Pass?
EA FC 24 will not be coming to Game Pass at launch for Xbox and PC players. However, there is a high likelihood that it will come to Game Pass in 2024, as EA Sports titles tend to join the service several months after they've released.
As mentioned, at launch, FC 24 will strictly be a premium, paid-for title and will not be part of the Game Pass or EA Play subscription services. However, if you're subbed to either of them, you will be able to get a ten-hour free trial and experience FC 24 early access. So technically, you can play FC 24 through Game Pass, but for only ten hours.
As for beyond launch, there's certainly a high chance that FC 24 will eventually arrive on Game Pass through EA Play integration. Both FIFA 22 and FIFA 23 made their way to Game Pass eight months after release, so expect to see FC 24 hit the service around May 2024.
At launch, it doesn't make financial sense for EA to put what is usually one of the top two or three best selling games of the year on a subscription service, as it would miss out on millions of players forking out at least $70 to buy the game outright. However, putting on Game Pass towards the end of its 12-month cycle is in EA's best interest. It not only helps keep the player base healthy towards the end of a sports game's time in the spotlight, but, if a Game Pass player likes what they see, they may even outright purchase the next release at launch.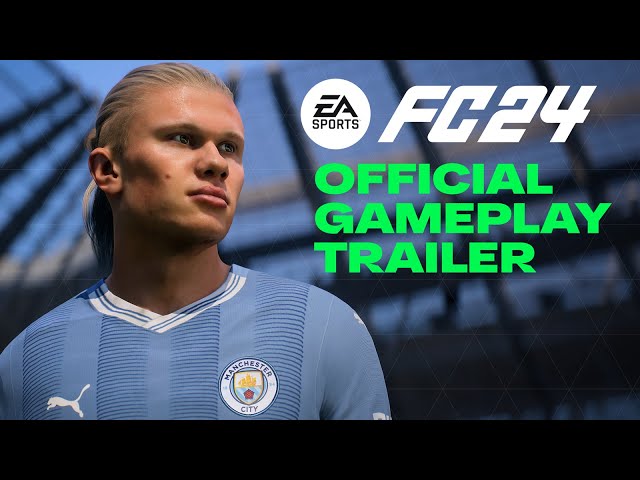 While it's not arriving at launch, that doesn't mean that Game Pass subscribers don't get benefits when it comes to EA FC 24 though. Those with a subscription can get a 10% discount on FC 24 pre-orders. So there's plenty to look forward to in terms of EA FC 24 Game Pass incentives, even if the game is not currently on the service.
That covers everything there is to know about an EA FC 24 Game Pass release right now. With several exciting additions in EA Sports' revamped soccer game, it could be one of the best football games. A Game Pass release would only sweeten the deal, especially for those looking to get in on the long-standing series.