EA FC 24 pre-orders are in high demand this year, and details on what to expect have been revealed. The first EA soccer game of the post-FIFA age (that's right, it's not FIFA 24 pre-orders you're looking for now) has got some big expectations surrounding it, which it intends to meet with a host of returning and upgraded features when it finally arrives on PlayStation, Xbox, Switch, and PC later this year.
Ahead of the EA FC 24 release date, you'll not only want to check out the list of EA FC 24 pre-orders and editions below but also peep some of the features and modes it is set to include, including FC 24 Ultimate Team and FC 24 Pro Clubs. From what we've heard so far, it could very well be one of the best soccer games to date.
EA FC 24 pre-orders
EA FC 24 pre-orders are now available worldwide on PS5, Xbox Series X|S, Xbox One, PC, and Nintendo Switch at Gamestop, BestBuy, Amazon, the PlayStation Store, Xbox Store, and more. There are two editions: the Standard and Ultimate Edition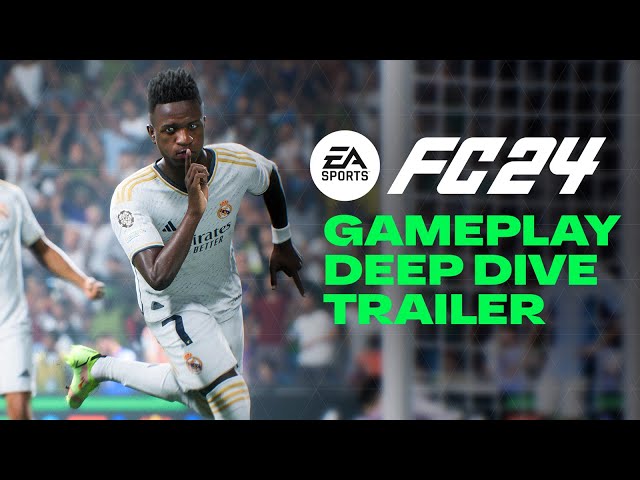 EA FC 24 editions
Two EA FC 24 editions are:
Standard Edition – $59.99 / £59.99 (PS4, Xbox One), $69.99 / £59.99 (PC), $69.99 / £69.99 (PS5 / Xbox Series X|S)
Ultimate Edition – $109.99 / £99.99 (PS5 and PS4 / Xbox Series X|S and Xbox One), $99.99 / £89.99 (PC)
The Standard Edition includes the following if you pre-order:
Cover Star Loan Player Item (10 matches)
2 Ambassador Loan Player Pick Items (pick 1 male & 1 female for 5 matches)
Unlocked PlayStyles Slot in Clubs
Additional Player Personality Points in Player Career
5-Star Coach available for hire in Manager Career
The Ultimate Edition also includes the following:
UCL Ultimate Team™ Hero
Up to 7 Days Early Access
4600 FC Points
Nike Ultimate Team™ Campaign
Nike Ultimate Team™ Loan & Kit
TOTW 1 Ultimate Team™ Player
And that's all we have on the EA FC 24 pre-orders. Go and grab them while you can. While you're waiting for the release, be sure to check out some of the other biggest esports games out there.