Which leagues and competitions are in FC 24? As the FIFA brand gets the axe, EA FC is the shiny new replacement we are all eager to get our hands on. While you'll likely be getting more of the same gameplay elements, there are changes afoot, including to the FC 24 leagues and competitions.
Here we'll go over all the confirmed that will be in the game when the FC 24 release date arrives. Whether it's making a multi-league hybrid team in Ultimate Team, or managing a team to become the champion of their division in Career Mode, it's good to know if there are any competitions being added or leaving FC 24 in comparison to FIFA 23.
All confirmed EA FC 24 leagues
There are 47 confirmed FC 24 leagues and competitions, across both the men and women's game – 41 for men, six for women. These include some you've come to know and love, but also some brand new additions that have not been seen in FIFA games of old.
For visual clarity, we've split these out into men's and women's competitions, and separated them by continent or country, to remove any confusion with similar names.
Men's leagues and competitions
Europe – UEFA Champions League, UEFA Europa League, UEFA Europa Conference League
South America – CONMEBOL Libertadores, CONMEBOL Sudamericana, CONMEBOL Recopa
England – Premier League, EFL Championship, EFL League One, EFL League Two
Germany – Bundesliga, 2. Bundesliga, 3. Liga
Spain – La Liga EA Sports, La Liga Hypermotion
Italy – Serie A, Serie BKT
France – Ligue 1 Uber Eats, Ligue 2 BKT
South Korea – K League 1, K League 2 (NEW)
Portugal – Liga Portugal
Netherlands – Eredivisie
United States and Canada – MLS
Saudi Arabia – Roshn Saudi League
Turkey – Süper Lig
Argentina – Liga Profesional De Futbol
China – Chinese Super League
Belgium – Jupiler League
Scotland – SPFL
Switzerland – Credit Suisse Super League
Austria – Austria Bundesliga
Sweden – Allsvenskan
Denmark – 3F Superliga
Norway – Eliteserien
Poland – Ekstraklasa
Romania – Superliga
Australia – A League
India – Indian Super League
Ireland – SSE Airtricity League Premier Division
Women's leagues and competitions
Europe – UEFA Women's Champions League
England – Barclays Women's Super League
United States – National Women's Soccer League
France – D1 Arkema
Germany – Google Pixel Frauen-Bundesliga (NEW)
Spain – La Liga F (NEW)
All of these leagues and competitions have been confirmed on the official FC 24 website.
We also expect EA Sports to feature other notable clubs from smaller competitions as part of its Rest of the World offering. The likes of Shakhtar Donetsk (Ukraine Premier League), AEK Athens (Super League Greece), and Sparta Praha (Czech First League) are all expected to carry over from FIFA 23 to FC 24, but this is yet to be officially confirmed.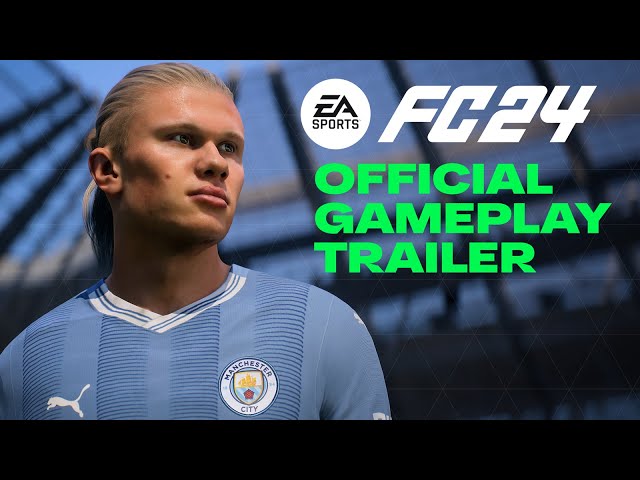 As you can see, the lineup of FC 24 leagues is very similar to what we're used to, but there are three brand new leagues to look out for. In the men's leagues, there's the K League 2, which debuts in FC 24 to give fans in South Korea two divisions to play through, alongside the existing K League. Then there are two new women's leagues as EA Sports looks to expand its offering – both La Liga F and Google Pixel Frauen-Bundesliga bring the top women's leagues from Spain and Germany into FC 24.
What this means is that you'll have more players than ever to choose from both in regular game modes as well as Ultimate Team. EA Sports has actually disclosed that you will have over 19,000 players to take control of, which is an absolutely huge number, spoiling you for choice.
The impressive numbers don't stop there though. In combination with that player number, there will be over 700 licensed clubs in EA FC as well as 100+ stadiums to play in, all contributing to the promise of authenticity and growth the developers are going for this time around.
EA FC exclusive leagues and competitions
EA Sports is also stating that it owns exclusive rights to various leagues and competitions listed above, meaning that any potential competitors in the soccer gaming space will not be able to use them in their titles or can't offer the fully-licensed experience that EA FC can. These include the men's UEFA Champions League, UEFA Europa League, UEFA Europa Conference League, CONMEBOL Libertadores, Premier League, Bundesliga, and La Liga EA SPORTS. Additionally, the set of women's leagues and competitions include the EA FC-exclusive Barclays FA Women's Super League, the D1 Arkema, the National Women's Soccer League, the UEFA Women's Champions League.
This is a big win for the new franchise and one that is certainly going to be putting fan's minds at ease since there was always a worry that with the departure of the FIFA name, the licensed leagues and competitions were at risk. Moreover, with the fact that EA Sports has continued to secure exclusivity for the likes of the UEFA Champions League is also encouraging.
What's more, with EA Sports being the lead sponsor for Spain's La Liga, we could see a partnership in EA FC that has not been truly explored before. This may mean special player cards in Ultimate Team and even more refined graphics of both players and stadiums. What EA has confirmed though is that you will be able to experience "an immersive broadcast package that delivers 360° of LALIGA atmosphere in every match" suggesting that extra care and attention has gone into the audio from games conducted in the league. This likely indicates chants, stadium echo, and more will feel that bit more real.
All in all, there's absolutely no need to worry about the transition from the FIFA brand to EA FC when it comes to licensed leagues and competitions. With the extremely impressive number of leagues, competitions, players, clubs, and stadiums on offer, you certainly won't be short of variety in this game. Also, with the expansion and inclusion of more women's leagues, it's fantastic to see that side of the soccer game getting some love. We can only hope that it brings more awareness and subsequent fans to the teams and players, adding to the huge growth we've seen in recent times.
If you're on the lookout for all the information you can gobble up on EA FC, we've also got explainers on FC 24 FIFA Point transfer capabilities, Web App release date details, our thoughts on the FC 24 soundtrack, and much more. See you on the pitch.