When is the EA FC 24 Web App release date? If you fancy yourself the next Wolf of Wall Street, or at least the next Wolf of your bedroom, then you're going to need to know when the EA FC 24 Web App release date will arrive. Since the opening weeks of a new FIFA (now EA FC, of course) is when some serious Ultimate Team coins can be made by the sharpest business brains, wheelers and dealers everywhere will need to get on it sharpish.
It is also the perfect time for all players to get accustomed to the new features that are set to be implemented into FC 24 ahead of the FC 24 release date, such as chemistry tweaks, FC 24 PlayStyles, and other mechanics. For example, FC 24 Evolutions have been introduced for this year's title, and the Web App will likely let you get to grips with this potentially game-changing feature. With the Web App traditionally dropping a few days before the full game releases, it will also give you a chance to hop in early to start crafting your Ultimate Team. Read on to find out all that we know about the EA FC 24 Web App, so you can jot down your must-buys, mock up your business cards, and create those profit loss sheets in preparation.
EA FC 24 Web App release date
EA Sports has confirmed that the FC 24 Web App release date is Wednesday, September 20, 2023. The web app is now live for you to use on EA's official site ahead of the game's full release.
We also expect the mobile Companion App to launch either on the same day or the day after on September 21 but that hasn't launched yet. Both of these apps will let you start prepping your Ultimate Team even before the FC 24 early access period. With the app in-hand, you'll be able to shift soccer stars around the market even when you're out and about – be it when at work, school, or generally touching grass.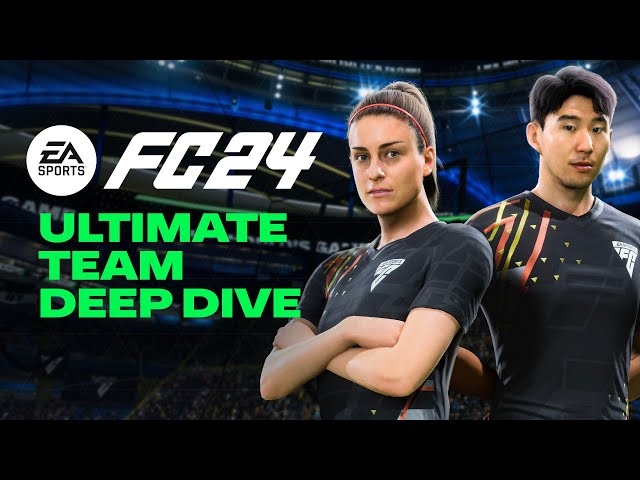 For past FIFA titles, the Web App has released the week before the full release of the game, so it's great to see this trend will continue into the EA FC era.
Diving into the history of the Web App release dates, the FIFA 23 Web App was released on September 21, 2022, with the complete title being available on September 29, and FIFA 22's launched on September 22, 2021, ahead of October 1st's full game. As such, public access is granted approximately seven to nine days ahead of the full title.
How to access the FC 24 Web App
The FC 24 Web App can be accessed through any internet browser on the EA website, and requires you to log in with the EA account that you will be playing FC 24 with. However, there are some prerequisites if you want to gain access ahead of others, presuming that things won't change with the new EA FC era.
First, you must have played FIFA 23's Ultimate Team mode, created a club, and have logged into this account at some point before the start of August 2023. Next, your account must be in good standing, meaning that you will not have been banned at any point, no trading restrictions were ever placed on your profile, and there's no other mark against your account from EA Sports. If you do meet these requirements you will be able to access the FC 24 Web App early and if not, sadly you will have to play the full game before being granted rights to do so.
The transfer market is going to be extremely populated with potentially cheap players galore to flesh your squad out. With the rumored new FC 24 Icons, FC 24 Heroes, and the introduction of women's leagues in the game, you're going to have so many variations to pick from even so early on. All we can say is strap in for prices to be all over the place and keep a keen eye out for some serious bargains!
It's also worth noting that you won't be able to transfer your FIFA Points to FC 24 using the FC 24 Web App, so be sure to check out our guide on how to do that to ensure you can access your funds when the market opens.
Check out the FC 24 soundtrack for more on EA Sports' highly-anticipated new sports game, while you wait to play yourself. You can craft yourself a banger playlist while you prepare to play the game in full.