Can you transfer FIFA Points to EA FC 24? This is a question that is likely on the tip of the tongue of most Ultimate Team fanatics as we head into this new era of EA Sports soccer games. There have been some uncertainties around the transition between FIFA and EA FC, and this is certainly one of the main ones.
We'll be revealing everything we know on this topic ahead of the FC 24 release date, as no one likes to see their paid currency in any title go to waste. Even if EA Sports changes the name of FIFA Points to reflect the new EA FC branding, many are hoping that it can still carry over to what is expected to be the best soccer game of 2023. Here's the latest on transferring FIFA Points to FC 24.
Can you transfer FIFA Points to EA FC 24?
EA Sports has confirmed that you can transfer FIFA Points to EA FC 24. In an EA Help article published on Friday, September 1, 2023, the studio states that players with existing FIFA Points will be prompted to convert them the first time they log into Ultimate Team, Clubs, or Volta Football.
It should be noted that this transfer needs to take place in-game, and cannot be done using the FC 24 Web App or FIFA Companion app. Additionally, all points need to be transferred and converted by Monday, January 1, 2024.
There are some further caveats to transferring FIFA Points. Firstly, this needs to be done on the same account that you used on the previous game, so keep that in mind before starting a brand new one for EA FC.
Moreover, FIFA Points are locked to your main platform, which means you won't be able to carry your points over if you're switching from Xbox to PS5. EA does specify that point conversion is available within "the same console family", indicating that Xbox One players will be able to shift their points over to Xbox Series X|S.
Finally, the FIFA Points transfer is irreversible, so if you wanted to go back and play FIFA 23 Ultimate Team for any reason after jumping to EA FC 24 Ultimate Team, you can't then port them back across.
FIFA Points explained
The digital currency, FIFA Points, has been used by the vast majority of Ultimate Team players to purchase packs and other items in order to upgrade their overall team for over a decade now. The paid-for currency was initially introduced for the PC version of FIFA 12, before being adopted across platforms in FIFA 13.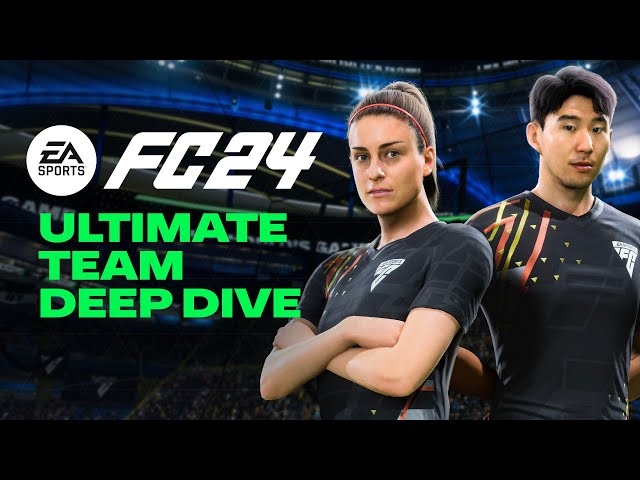 The FIFA Point transfer feature, meanwhile, has been in previous FIFA games for as long as we can remember, so there was little doubt that this would also be the case when moving from FIFA 23 to EA FC 24.
Obviously, when EA FC does drop, the FIFA Points naming convention will be disbanded and will likely fall in line with the new title. These could be called EA Points or FC Points to make them more generic, or even have a fancy name to make them even more appealing.
Should you transfer your FIFA Points to FC 24?
Unless you're particularly attached to FIFA 23, then we'd always recommend you transfer your FIFA Points over the EA Sports' latest and greatest game when you pick it up.
However, if you're not entirely sold on FC 24 on day one, then we'd advise you take an extra few days to really get to grips with the new soccer game iteration, so you can better decide whether or not you wish to take the plunge, or throw it out in favor of last year's game.
And that's how to transfer FIFA Points to EA FC, setting you up nicely going into the next soccer season. For more info on Ultimate Team, check out the all-new FC 24 Ultimate Team Evolutions feature coming to the game mode, which lets you upgrade your favorite players. See you pitch side.