As guardians of the goal, the best FC 24 GK players pounce like panthers from their lines to close down oncoming danger. Boasting lightning-fast reflexes and decision-making, as well as a commanding presence that ensures the defensive line retains its structure, the top goalkeepers form the basis of an efficient chain of command stretching up the pitch. Additionally, as soccer's evolved, goalkeepers are no longer stuck to their lines, and are now regular contributors to outfield play. This requires them to possess a good pair of feet on top of their already-sturdy hands.
Picking out the sports game's most-stellar shot-stoppers from our FC 24 ratings list, this guide will give you the full rundown on who the best GKs to use in FC 24 are – be it in EA FC 24 Ultimate Team or even EA FC 24 Career Mode. We'll also be offering up some top picks outside of the top 10 that can either dominate the opposition, or serve as more budget-friendly options if you don't have the UT Coins or Career Mode dollars to stump up for the top talents.
Best FC 24 GK
The best FC 24 GK players are:
Thibaut Courtois – 90
Marc-Andre ter Stegen – 89
Alisson Becker – 89
Ederson – 88
Jan Oblak – 88
Christiane Endler – 88
Mike Maignan – 87
Gregor Kobel – 87
Sandra Paños – 87
Gianluigi Donnarumma – 87
Topping the ratings this time around is, of course, Thibaut Courtois. While he didn't get a TOTS card last season, the Belgian's Bernabeu performances haven't missed a beat. Having been voted into the FIFA 2023 TOTY line-up, he clearly passed the eye test with fans. His rating remains unchanged from last year's game, as he continues to be hailed as the best GK in the world by many.
Next up we have Marc-André ter Stegen, who managed to snag the LALIGA TOTS card over rival Courtois. The Barcelona shot-stopper had a standout season at the Nou Camp last year, saving a whopping 84.7% of shots he faced – the most out of any keeper in Europe's top five leagues according to FBref. Granted, ter Stegen did face fewer shots than many of his peers thanks to Barca's top-notch defense, but it comes as no surprise to us that he's been given a boost this year.
When it comes to movers and shakers, a dip in form for Ederson despite Manchester City's treble-winning campaign, as well as the continued decline of Jan Oblak has seen both keepers drop ever so slightly this year. While Liverpool struggled in the Premier League last year, Alisson has been spared the blushes, retaining his rating thanks to his own consistently-stellar performances.
EA FC 24 GK top alternatives
While goalkeepers tend to be cheaper acquisitions in both FUT and Career Mode compared to their outfield counterparts, you're still going to be paying a small fortune to acquire the best of the best. Below you'll find some solid alternatives that won't break the bank.
Wojciech Szczesny – 86
Yassine Bounou – 85
Emiliano Martinez – 84
According to FUTWIZ, all three options can currently be obtained for around 10,000 Coins, though their efficacy largely depends on the type of team you're building. As keepers don't have as many PlayStyles as other players, you're only really looking at raw stats and chemistry for the most part when contemplating value.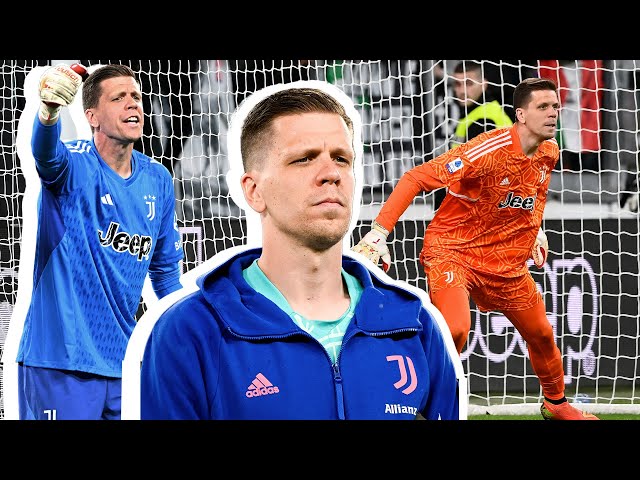 Szczesny is a great pickup for Serie A teams that look to build around Juventus stars, while Bounou can help you take advantage of the huge quantity of quality players now operating in the Saudi Pro League. For Argentina or Premier League sides, Emiliano Martinez is your man thanks to his great links with fellow Prem countrymen Lisandro Martinez and Enzo Fernandez.
And there's our compilation of the best EA FC 24 GK ratings and alternatives. As some of the game's veteran players start to see their rankings decline, others have come off of either sensational or disappointing seasons.
Before you go, be sure to familiarize yourself with the FC 24 PlayStyles utilized by each of these keepers, even though there aren't many. When trying to snag a bargain on top FUT talent, make sure you're using the FC 24 Web App to ensure you never miss out on the best players in one of the best soccer games. See you on the pitch.