Who are the fastest FC 24 players? If you're planning to take advantage of Long Ball tactics with some wide wingers, you're going to want to fill your squad with players that can run – and run fast. We know the Pace stat isn't the be-all and end-all of a good player, but it's certainly something you're going to want to keep an eye on in FC 24. So, if you're wondering who the fastest FC 24 players are, you're in the right place.
Whether you're on the hunt for one of the best FC 24 strikers, one of the best FC 24 wingers, or otherwise, sticking one of the fastest players in your squad is far from a bad idea. In FC 24, you'll be pleased to know you have quite a few options to choose from. However, while there are a lot of quick players, it's important to take the other stats into account. That's why you're going to want to check out our list of the fastest players below – we're taking more than Pace into account for our recommendations.
Fastest FC 24 players
The fastest FC 24 players and our recommendations for your Ultimate Team squad are:
Kylian Mbappe (97 PAC) – ST, PSG
Karim Adeyami (96 PAC) – LM, Borussia Dortmund
Alphonso Davies (95 PAC) – LB, Bayern Munich
Vinicius Jr (95 PAC) – LW, Real Madrid
Moussa Diaby (95 PAC) – RM, Aston Villa
Delphine Cascarino (94 PAC) – RW, Lyon Feminine
Trinity Rodman (94 PAC) – RW, Washington Spirit
Jeremie Frimpong (94 PAC) – RWB, Bayer Leverkusen
Sophia Smith (93 PAC) – ST, Portland Thorns
Mallory Swanson (93 PAC) – LW, Chicago Red Stars
Ousmane Dembele (93 PAC) – RW, PSG
Rafael Leao (93 PAC) – LW, AC Milan
Theo Hernandez (93 PAC) – LB, AC Milan
Archaf Hakimi (92 PAC) – RB, PSG
Ferland Mendy (92 PAC) – LB, Real Madrid
Federico Chisea (91 PAC) – LM, Juventus
Leroy Sane (91 PAC) – RM, Bayern Munich
Timo Werner (91 PAC) – ST, RB Leipzig
Asisat Oshoala (91 PAC) – ST, Barcelona
Luis Dias (91 PAC) – LW, Liverpool
Kolo Muani (91 PAC) – ST, Frankfurt
Randal Kolo Muani (91 PAC) – ST, PSG
Marcus Rashford (90 PAC) – LW, Manchester United
Kyle Walker (90 PAC) – RB, Manchester City
Lauren Hemp (90 PAC) – LW, Manchester City
Victor Osimhen (90 PAC) – ST, Napoli
Now, we know there are some big names missing from this list – like Erling Haaland and Mohamed Salah, to name a few – but, these are all the players over 90 PAC that you want to be keeping an eye out for. Of course, if you do pack someone like the aforementioned Premier League duo – or someone like Kadidiatou Diani or Kingsley Coman – you're going to still want to consider using them. This list also doesn't include any FC 24 Heroes or FC 24 Icons – some of which boast higher speeds than those above. However, these are hard to come by and we thought it best to focus on players you're more likely to pick up.
You can check out the official database page here if you want to take a deeper look into any one of these players' stats.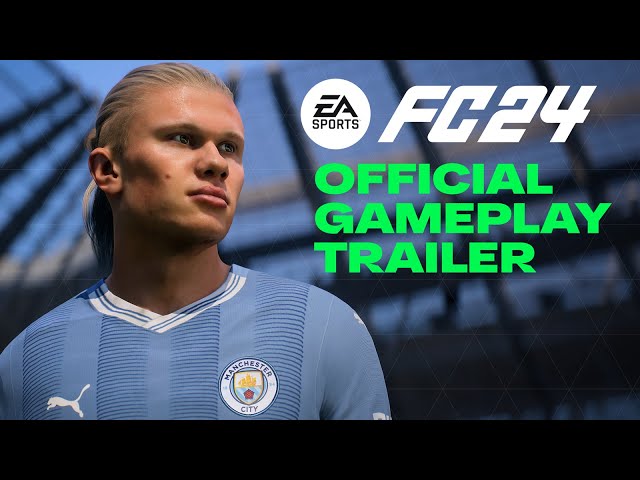 Why does Pace matter in FC 24?
Why does having one of the fastest FC 24 players matter, though? Well, it can be the difference between winning a ball and losing it. If you enjoy counter-attacking gameplay, it's also an important part of beating defenders and taking full advantage of that strategy.
It isn't essential, though, as we've said; not to mention the fact that high PAC doesn't mean a player is good. There's plenty of quick players in FC 24 that are otherwise lacking. You need to make sure the players you pick have decent agility and ball control, too. There are also a few FC 24 PlayStyles worth keeping in mind, namely Rapid, when you're looking for players. Only Ousmane Dembele, Rafael Leao, Federico Chisea, and Lauren James boast the Rapid PlayStyle+ – with Lauren James clocking in at 87 PAC.
So, that's something to keep in mind. You can also find the best FC 24 starter team here, our picks for the best FC 24 formations right here, and a selection of the cheapest FC 24 players to throw into your squad – if you're looking for some improvements on a budget, here. This is one of the best soccer games out there right now, but there's so much more to it than just playing soccer.