FC 24 Heroes are one of the many Ultimate Team features that survived the transition from the FIFA era to the EA Sports FC era, and alongside Icons, they give players the chance to play as some notable names that have now hung up their boots.
In FC 24, there are plenty of new and returning Heroes to try and pack or snipe off the Transfer Market. Not only do Hero cards boast tremendous stats, they're very useful when it comes to building FC 24 chemistry in your squad. But which Heroes will be in Ultimate Team this year, and is a legend from your favorite club getting the nod as a new FC 24 Hero? Let's take a look and see.
All FC 24 Heroes
The 19 FC 24 Heroes that have been confirmed by EA are:
Gianluca Vialli (Serie A)
Alex Scott (England WSL)
Carlos Tévez (Premier League)
Wesley Sneijder (Serie A)
Bixente Lizarazu (Bundesliga)
Nwankwo Kanu (Eredivisie)
Tomáš Rosický (Bundesliga)
John Arne Riise (Premier League)
Nadine Keßler (Germany Frauen Bundesliga)
Ludovic Giuly (La Liga)
Paulo Futre (Liga Portugal)
Jari Litmanen (Eredivisie)
Sonia Bompastor (D1 Féminine)
Dimitar Berbatov (Premier League)
Rui Costa (Serie A)
Vincent Kompany (Premier League)
Ramires (Premier League)

Steve McManaman (LaLiga)

DaMarcus Beasley (Eredivise)
Gianluca Vialli (Serie A)
When it comes to confirmed Heroes, Gianluca Vialli is a great pick who has been illustrated in the style of a Marvel superhero. The "Vialli trademark charm and trophy cabinet were equally memorable", according to EA. As such he is the 'La Leggenda' in FC 24.
Alex Scott (England WSL)
As 'The Accomplished' herself Alex Scott gets the coveted spot on the heroes list after ruling the right flank for her entire career, stopping attackers, and holding off players. Leading her team, she lands herself a spot on the FC 24 Heroes list.
Carlos Tévez (Premier League)
Carlos Tévez gets the honor of being 'El Guerrero' in this list, known for going toe-to-toe with other players in a match. More than just a striker, Tévez is a warrior on the pitch and as a world-class striker he is capable of fighting his way to victory.
Wesley Sneijder (Serie A)
Wesley Sneijder, 'Sureshot' is another hero on this list known for taking on opponents, but this time from afar, making a killer pass or strike with his accuracy and precision. It is hard to get near him and ever harder to escape and that's why he is a surefire success whenever he is on your team.
Bixente Lizarazu (Bundesliga)
Bixente Lizarazu is the 'Dynamo' in FC 24. He never stops and is able to claim the whole left side of the pitch to tackle and keep anyone at bay. He is a formidable force.
Nwankwo Kanu (Eredivisie)
One of Africa's most iconic players, 'King Kanu' not only became an Invincible with Arsenal, but nearly a decade prior he secured himself a Champions League winner's medal with Ajax.
Tomáš Rosický (Bundesliga)
Three-time Czech footballer of the year, getting to watch the 'Little Mozart' play in his prime was an absolute joy – that is, at least, when he wasn't on the physio's bench. Although Rosický never won the Champions League with Dortmund or Arsenal, the mini maestro lit up the pitch whenever he took to it. He is known as 'The Conductor' in this year's Heroes line-up.
John Arne Riise (Premier League)
'The Arctic Soldier', John Arne Riise is an interesting addition to the FC 24 Heroes line-up. Not only is the former Liverpool and Fulham left-back renown for his powerful long shots and excellent free kicks, but the Norwegian will also instantly grant a certain best EA FC 24 striker by the name of Erling Haaland two points of chemistry if they're in the same team.
Nadine Keßler (Germany Frauen Bundesliga)
A three-time UWCL winner, Nadine Keßler is currently serving as UEFA's head of women's football. Although she operated as a CAM, rather than a striker, Keßler was a proven finisher, netting 31 times in 58 appearances for Wolfsburg. Wolfsburg, meet 'The Wolf'.
Ludovic Giuly (La Liga)
Although Ludovic Giuly spent most of his career representing some of the biggest clubs in France, his most successful stint was at Spanish giant Barcelona. While at the Nou Camp, the Frenchman helped the team win two LaLiga titles, and lift the Champions League trophy in 2006. In FC 24, his Heroes alias is 'Spellstrike'.
Paulo Futre (Liga Portugal)
'Fastfuture' is none other than Paulo Futre himself. The Portuguese player himself returns to the game this year retaining his strengths as a winger and standing alongside a busy and talented lineup of other heroes in FC 24.
Jari Litmanen (Eredivisie)
Another familiar face, 'Litmanen' gets his own shiny suit in FC 24 and possesses the title of 'Kuningas'. Widely considered to be the best Finnish player of the last 50 years, he will dominate the forward and midfield position in your team.
Sonia Bompastor (D1 Féminine)
Bompastor has spent years on the football scene being the first person to win the UEFA Women's Champions League as both a player and a manager. As a midfielder, she is a dominant force on the pitch and has earned her spot as the 'Bombardier' in this year's game. She is also the third woman on this list.
Dimitar Berbatov (Premier League)
'Flashfreeze' will have you stun-locked on the pitch as Berbatov holds the ball and always is ahead of you as a forward. The striker dominated his matches during his time on the pitch and the same will be true in FC 24.
Rui Costa (Serie A)
The 'Maestro' himself, Rui Costa returns to this year's game with a new hero look but the same dominant power on the pitch. Focused on attacking, Rui Costa will be a force to be reckoned with in matches.
Vincent Kompany (Premier League)
Undeniably one of the greatest center-backs to ever grace the Premier League, 'Kaptain Kompany' is a serial winner, despite never hoisting the Champions League trophy. Having captained Manchester City to four Premier League titles, and managed Burnley to an EFL Championship title so far, the Belgian knows what it takes to be at the top of world when it comes to soccer.
Ramires (Premier League)
Cult hero status isn't all that Ramires attained during his time with Chelsea. The Brazilian's seemingly-limitless stamina – hence 'The Motor' – helped carry the Blues to the 2012 Champions League final in Munich, though he unfortunately never got to take part in it due to an accumulation of yellow cards in the lead-up.
Steve McManaman (LaLiga)
While David Beckham may go down as the most iconic English Galactico, Steve McManaman was by far the most successful when it comes to accolades. Having accrued two Champions League winners medals with Real Madrid – the first of which was punctuated with a delicious volley against Valencia in the 2000 Final – 'Agent Macca' got in, got his flowers, and got out after just four seasons at the Bernabeu.
DaMarcus Beasley (Eredivise)
DaMarcus Beasley may not have a Champions League title to his name – Kirovski and Pulisic are the only Americans to have that accolade – but 'Trickeybeas' was a bright spark in PSV's 2004/05 run in the competition. Having recently been inducted into the National Soccer Hall of Fame, we can see why Beasley is getting his big FC 24 moment.
What are FC 24 Heroes?
Heroes are essentially a tier below FC 24 Icons in rarity and price but can actually sometimes be even better than their more prestigious counterparts, making them a must-have in EA FC.
While Icons simply represent their nation, Heroes are both nation and league-based. Even if a player gets a Hero card played in multiple leagues during their career, they'll represent the league in which they left the most significant mark.
In FIFA 23, Heroes also got a few makeovers as part of Ultimate Team promotions. As well as basic Hero cards, we've seen Marvel superhero-themed World Cup Heroes, Trophy Titan Heroes, and Fantasy Heroes.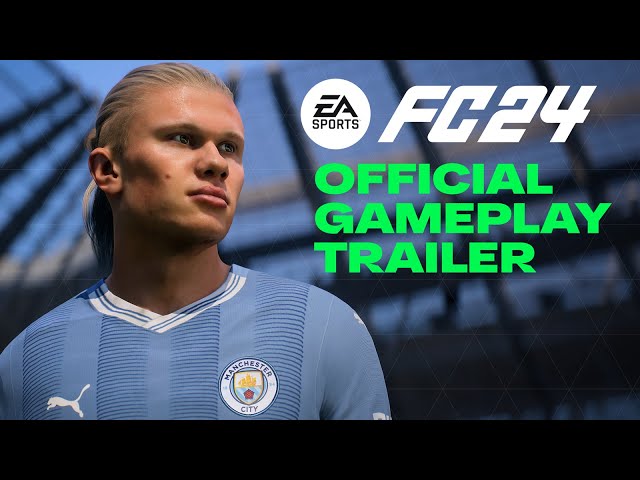 As a delectable bonus, if you pre-ordered FC 24 before August 22, 2023, you will receive an untradable UCL or UWCL card in November 2023.
Once we get hands-on with the game, we'll be giving our recommendations on which cards are the best. In the meantime, brush up on further EA FC knowledge with our guides on FC 24 Career Mode, or find out how to get FC 24 early access, so you can start making coins and grabbing packs in Ultimate Team before the majority of players. See you on the pitch.