Fiery mecha battles and endless customization awaits in Armored Core 6. It's a great time for FromSoftware fans as the Armored Core 6 release date is almost here, and to make the wait even easier, there's a brand-new Armored Core 6 showcase to feast your eyes upon. You don't want to miss out on it, either, as it'll feature fresh looks at Armored Core 6 multiplayer and more.
The good news is that the Armored Core 6 showcase will be on Friday, August 18, 2023, at 4:00PM PDT / 7:00PM EST /12:00AM BST. However, FromSoftware and Bandai Namco doesn't specify exactly how long the presentation will be. Hopefully, it'll be at least 20 minutes, as the official Armored Core 6 Twitter account confirms the showcase will focus on three areas of gameplay.
"Join us for an Armored Core 6 showcase on August 18 at 16:00 PDT. We will highlight lore, mission gameplay and PvP," a recent social media post clarifies. With the game's missions set to be featured, this could be a great look to see what Armored Core 6 bosses are going to be posing huge threats to you in battle.
Previews of Armored Core 6 have been positive, and the game is already garnering acclaim with Armored Core franchise experts 'Armored Core Legacy'. Specifically, the game's PvP skirmishes are proving to be a thrilling challenge, especially as they throw away a vital ingredient for survival.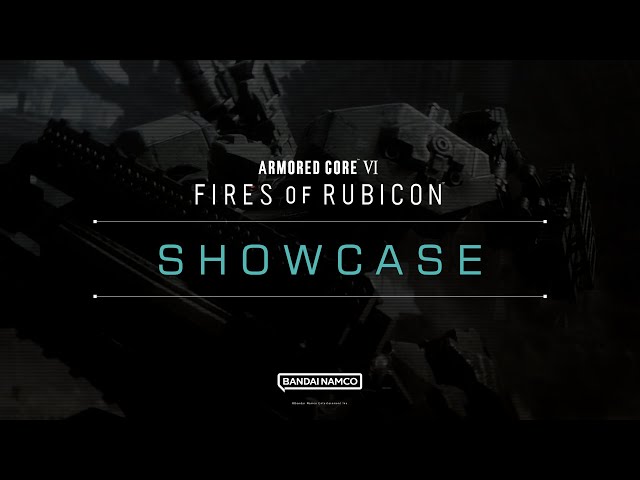 The Armored Core 6 showcase will be broadcast via the Bandai Namco YouTube channel, which we've handily made available for you above. For those of you preferring to watch the showcase elsewhere, it will be livestreamed over on the Bandai Namco Twitch channel too. There is some time to kill before the showcase begins, so here are some things to get acquainted with, whether you're an Armored Core diehard or newcomer.
We've stripped down everything you need to know about Armored Core 6 assembly, as putting together the most efficient mecha is pivotal. Situations change frantically too in Armored Core, making versatility an essential factor to consider too. As long as you've got some hefty Armored Core 6 weapons equipped, you should be able to put up quite the fight.
Alongside many of the upcoming PS5 games and upcoming Xbox games in 2023, Armored Core 6 should be on your radar.