After seeing what Insomniac Games has done with Spider-Man 2, we're certain that Marvel's Wolverine could be another excellent PS5 game in the studio's library. However, little is known about the Wolverine game, and we can only scrub that initial reveal trailer so many times. In lieu of a new trailer arriving, it is possible that the Wolverine release window could be shorter than expected, if this artist's portfolio is to be believed.
The Marvel's Wolverine release date is yet to be officially detailed by Insomniac Games, but according to concept artist Hung Nguy, Wolverine could end up as one of many new PS5 games arriving next year. By observing Nguy's ArtStation profile, we can see that Wolverine is listed a recent addition to the productions that the artist has been involved with. The productions section notes that Wolverine is a 2024 product, indicating that it could purportedly be set for release in the coming months.
Now, with release dates fluctuating internally all the time, it is possible that Nguy has listed Wolverine under 2024 as a placeholder, or perhaps on outdated information. We speculate that Wolverine will be arriving amid the best PS5 games in 2025, as Spider-Man 2's potential DLC cycle is still yet to begin. Rumors surrounding Spider-Man 2 DLC indicate that Daredevil or the Fantastic Four are going to join the Spider-Man 2 characters roster, but Insomniac Games remains coy on the matter.
However, we think it'd be awesome if Insomniac Games teased Wolverine in the last of its possible Spider-Man 2 DLC packs. Nothing too big or flashy, but enough to set the stage for one of the great Marvel heroes ever created. We've already had a taste of Wolverine goodness in Spider-Man 2, as the list of Spider-Man 2 suits contains a very, very cool nod to the iconic X-Men member.
Elsewhere, progress on Wolverine's development also remains quiet, despite the developer hinting that motion capture work had begun on the game in April 2022. Given that Spider-Man 2 arrives a full 5 years after the first game, it wouldn't be unreasonable to think that Wolverine's release date won't be announced anytime soon.
The first trailer for Wolverine was revealed back in 2021, during a September PlayStation Showcase. Wolverine's announcement came as a major shock at the time, and served Marvel fans a one-two hit of excitement, as the trailer was included in the same showcase as Spider-Man 2. No big action scenes are depicted, but if rumors are to believed, Insomniac Games could deliver gore akin to the underrated X-Men Origins Wolverine title.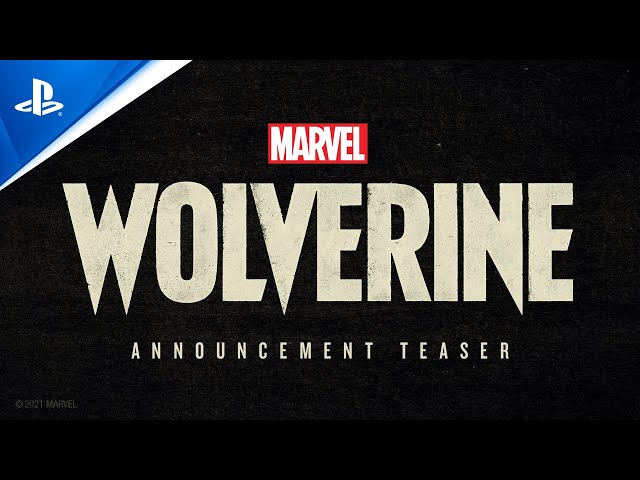 For now, we still have our favorite webhead to rely on. Spider-Man 2 sales are soaring high, Marvel Games is teasing what those Spider-Man 2 post credits scenes mean, and Miles Morales is confirmed to take a major step up in the Insomniac Games canon.