If you're looking forward to playing Starbreeze Studios' Payday 3, you'll be pleased to know that Payday 3 beta access has started. If, though, you're wondering how you can get a Payday 3 beta code ahead of the Payday 3 release date, because you don't have one, we have some bad news for you. If you don't have a code and beta access already, you're probably not going to get one anytime soon – or, at all.
On August 2, alongside the rather exciting announcement that Payday 3's technical closed beta has started, Starbreeze Studios revealed that – at the moment – only 5,000 players will actually be granted beta access. So, if you're sitting there waiting on a Payday 3 beta code, you might be waiting quite a while. Although, don't lose all hope just yet.
The statement on the social media platform formerly known as Twitter reads as follows:
"This is a technical test, so we won't have room for everyone. We want to test our servers and the game's stability when full of actual heisters. We'll be starting off with only 5,000 people with more to come."
So, from what we know so far, there will be more beta codes rolling out in the future. We just don't really know when that will be, just yet – and we're not sure Starbreeze Studios knows exactly either. It's very evident that this is a work-in-progress version of the game, and we all know how frustrating server issues can be when a new game launches. Diablo 4 is a prime example of this, and that's a big budget blockbuster from a huge studio. You'd be hard-pressed to call Payday 3 a big budget blockbuster from a huge studio, even if it is about extravagant heists and epic firefights.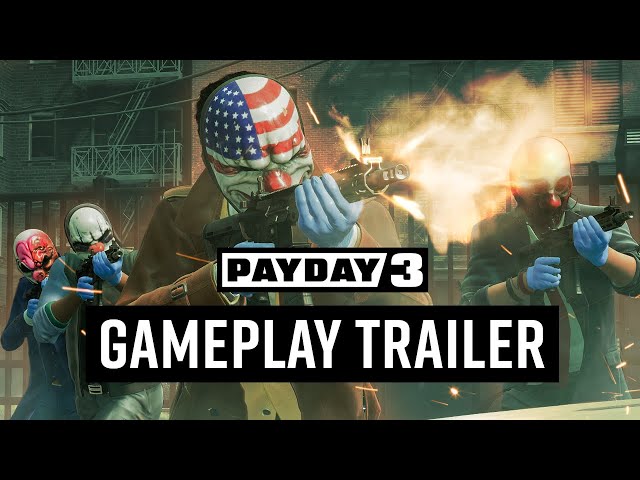 If you want to know a little bit more about this technical closed beta, then Starbreeze Studios' Payday 3 beta FAQ page is the place to go. Here, the developer explains that players won't be able to invite their friends to play if they have a code and beta access – because it's a technical beta with limited access – and that any applications for beta access are randomly approved. The FAQ also gives us a great look at the HUD and how it will change from this beta to the final release.
As one of September's most interesting upcoming Xbox games and one of several upcoming PS5 games worth checking out, we know it's a shame that it looks like beta access is going to be hard to come by. However, Payday 3 is about delivering the ultimate "Hollywood Heist" fantasy and we think it's going to do just that. You can check out our Payday 3 preview right here for the reason(s) why.
Payday 3 has the potential to be one of the best Xbox Game Pass games of the year, but you should still look into picking up one of the best Xbox expansion cards (or one of the best PS5 SSDs) if you're planning on playing it. With the Starfield release date, the FC 24 release date, and more on the way, everyone's storage space is going to be a stretched a little thin in the coming months.