It has been nearly three decades since Michael Mann's heist drama masterpiece Heat was released, but its influence is still fresh in Payday 3. Though, it isn't just Mann's 'Los Angeles Crime Saga' that is giving developer Starbreeze Studios an injection of inspiration ahead of the Payday 3 release date. During our visit to Starbreeze Studios' headquarters, brand director Almir Listo and producer Andreas Häll Penninger unveil how Payday 3 brings the ultimate heist experience to life.
"We have had a term that we've thrown about working on this game, and it is 'Hollywood Heist'. We want to emulate the feeling you get watching a heist movie or a TV show," says Listo. "Whether it's Heat and the great battles on the Los Angeles streets or whether it's Ocean's 11 and going in and out, being unseen," Listo expresses.
The Payday franchise has paid homage to Mann's acclaimed thriller before, with missions such as Heat Street appearing in Payday 2. The first Payday introduced color grading options in the game's third patch, including a tribute to Heat once more under the title 'Dinero'.
Payday 3's mission to mold the player into the ultimate career criminal is at the forefront more than ever, and Listo is eager for hardcore fans and new heisters to become ensnared in fantasy fulfillment: "This time it is all about the idea of where do we go from here? How are you a career criminal? How does that show itself in your world? You know, how does that make you behave? What do you do when you are that?"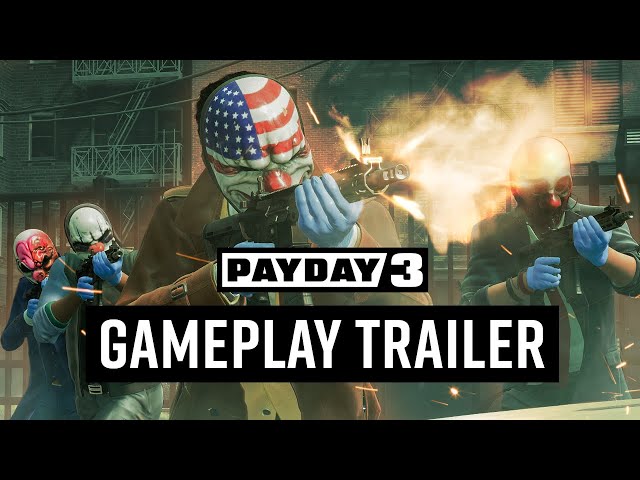 Echoing that sense of stepping into a different reality, Penninger adds to Listo's sentiment, divulging how the game's revamped mechanics ground players in the moment. "The entire feature set around hostage management. You can move hostages to bypass security measurements, you can trade them for time with the police," explains Penninger.
"I'm super excited to see what players think about it and if they feel that it's a thing that we could potentially enhance and evolve even more post-launch." If you're curious to see how those mechanics work together, The Loadout's Payday 3 preview has all you need to know.
But despite a plethora of new action movies and thrillers such as Wrath of Man, Logan Lucky, Hell or High Water, and Widows hitting theaters, Payday 3 still respects the past.
"Heat is such a classic but also The Town. Personally, I'm all about the classics and capturing that timeless spirit I think Heat really, truly conveys. I know there are a lot of new movies and what not that propel the heisting fantasy, but I think we have struck such a special chord with Payday 3 that has just been about evolving in the most beautiful way we possibly can," Listo expresses.
Though Mann's Heat and Ben Affleck's 2010 crime drama inform Listo's perspective, Penninger shares how Payday 3 encompasses the genre as a whole. "From an inspirational point of view, it's also about heist movies in general. I think something we mostly focused on for inspirations for the combat, you know, the Heat shoot out, but since you have a negotiation, the hostage management, and all that in Payday 3, we've been really looking at capturing that and getting that experience into the game."
Payday 2 has enjoyed a fruitful lifespan on Steam, still appearing within the first 30 top games on Steam Charts at present. Fans of the franchise will undoubtedly flock to the next entry, but with a coinciding PS5 and Xbox launch alongside its PC counterpart, we'll all be enjoying the game's vast influences together, in what could be one of the best games to release in 2023 – especially if this crossover becomes a reality.