Sony's PS5 is here and you're probably wondering how much space you have to download all the newest and best games. The sad truth is that the pre-installed storage is not going to last you the console's lifespan, especially if the latest Call of Duty clocks in at up to 250GB at launch on PC.
Some of Sony's PS5 exclusives at launch should do a better job at taking up less room, with the likes of Demon's Souls needing just 66GB of storage. However, others will need a fair bit of space, such as Spider-Man: Miles Morales Ultimate Launch Edition which comes in at a chunky 105GB. At some point you're going to have to think about either freeing up some storage space, or getting a second storage drive.
But what is the best way to do this so you have enough space for the best PS5 games? You may have an external hard drive to hand, but is it really the best solution? The PS5 is compatible with certain NVMe SSDs, but they can be an expensive gamble, especially when Sony hasn't announced what's compatible with its new console.
Standard PS5 SSD storage size
According to the PS5 specs, the console comes with a custom 825GB SSD. It also has an expandable storage slot for a NVMe SSD. The slot is located underneath the outer layer, close to the giant fan. We've circled it in our image below.
It does not require you to break the warranty seal to access it (so don't peel back that tape) and you will only need a standard Phillips screwdriver to open it, not one of those really finicky tri-wing screwdrivers.
Which SSDs are PS5 compatible?
The bad news right now is that Sony hasn't officially announced any compatible SSDs. That isn't to say that other companies haven't preempted a potential verification of SSDs, as Western Digital has already announced the first PS5 compatible SSD. It has said that its WD_Black SN850 series of NVMe SSDs, without the heatsink option, will work with the PS5. These cards come in 500GB (£129.99 / $149.99), 1TB (£206.99 / $229.99) and 2TB (£465.99 / $449.99).
However, and we can't stress this enough, Sony has not confirmed that the WD_Black SN850 NVMe SSDs work with the PS5.
The good news for the future is that while the Xbox Series X storage relies on proprietary cards, the PS5 uses NVMe cards that also work with PCs. This means that they're more likely to see frequent sales, so you can pick one up at a lower price. Once Sony announces a full list of compatible SSDs, we will update this guide with a full list.
What is a NVMe SSD?
SSD is the acronym for 'solid state drive'. These devices are storage drives that can read and write at far higher speeds than the bog standard hard drive can, since they use flash memory to store data as opposed to a reading arm on spinning tape platters.
Think of the standard hard drive as more like a record, while the SSD is the all-knowing Oracle. The delivery of data is impacted by the drive's protocol, the interface, your device's operating system, and a whole host of other factors, rather than the process of finding information. But all you really need to know is that SSDs load much faster than normal hard drives.
NVMe specifically stands for 'Non-Volatile Memory Express' and it's a type of protocol that some (but not all) SSDs use. Those NVMe SSDs are fast, with a general read/write speed of up to 3.5GB per second. Sony has mentioned that its custom SSD solution gives the console access to load times of 2.GB in 0.27 seconds (with a bandwidth of 5GB/s).
On the other side: Our Xbox Series X hard drive recommendations
Protocols are the parameters or sequences in which the hardware communicates with the software, and vice versa. NVMe is a standard that ensures that the read/write speed is high, while ensuring that nothing is overloaded.
If you want the nitty gritty detail on what exactly SSDs do, then our friends at PCGamesN has a comprehensive hardware glossary that will go over just about anything you could possibly want to know about all those technical things.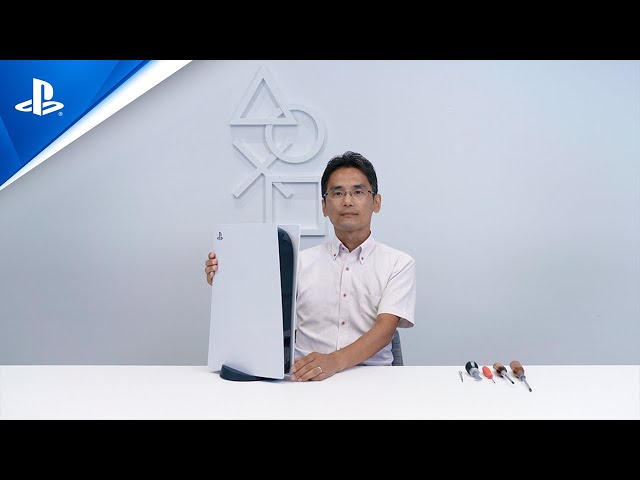 Can I use an external hard drive with a PS5?
You can use any USB 3.0 compatible external hard drive with a PS5, but it comes with some drawbacks. Firstly, you can't run PS5 games from the device. You can store them on the hard drive if your PS5 is running out of space on the 850GB custom SSD, but you'll have to transfer them over before running.
If you want to run backwards compatible PS4 games, then these will work fine if you're running them from the external hard drive. However, since they use regular hard drive speeds, the load times will be significantly longer.
This is probably the cheaper option for the time being, but it's more of a temporary solution rather than a permanent fix for any storage woes. We would recommend that you use this until the price of any compatible SSDs with a capacity of 1TB or more drops to a reasonable level during a big sale.
Those are our recommendations for PS5 SSDs. Hopefully it has helped you out when it comes to saving a bit of money in the short term. You're certainly better off splashing out on a second PS5 controller. Either way, do check back soon as we will be updating this page with all of the compatible PS5 NVMe SSDs and where you can get the best deal for one.