EA Sports' FC 24 is shaping up to be one of the best soccer games we've ever seen and for good reason; the veteran sports game developer is going big on new features and mechanics, all of which aim to bring more realism – and more fun – to the experience. One of these new features is FC 24 PlayStyles: a new trait system that aims to make every player even more unique than before. From free kicks to Tiki Taka passing, these affect every aspect of the beautiful game. Interestingly, though, it seems as though only four players have access to the incredible FC 24 Rapid PlayStyle+ at launch. Yes, that's four from over 18,000 players.
Ahead of the FC 24 release date, EA Sports is letting everyone get to grips with the players they'll come across in FC 24 Ultimate Team by publishing the entire FC 24 player ratings database online. Through the official EA Sports site, and fan-made sites like FUTWIZ and FUTBIN, players can search the entire catalog of players available in FC 24 – searching out the best FC 24 GK position players, the best FC 24 strikers, and even FC 24's fastest players at the press of a button.
You can, on the aforementioned fan-made sites, also filter your search through advanced stats and player features like attacking work rate, acceleRATE type, and – you guessed it – PlayStyles.
If you want to make sure you have the fastest squad in FC 24, you can search through the player ratings database by both PAC and the Rapid PlayStyle. PAC is a base stat that reflects both the sprint speed and acceleration of a player – both important in running fast – and the Rapid PlayStyle increases your players speed when sprinting with the ball and reduces the chance of error when doing so. If you want to play counter-attacking football, you really need to make sure the best FC 24 wingers you have are using this PlayStyle.
PlayStyles, however, have two levels: PlayStyle and PlayStyle+. Where a standard PlayStyle attempts to reflect a player's specific skills by honing in on certain aspects of their gameplay, PlayStyle+ enhances that even further. For example, West Ham midfielder James Ward-Prowse, a player known for his incredible free kicks, has the PlayStyle+ variant of the Dead Ball PlayStyle – which makes free kicks more potent and increases the visible guiding line for players.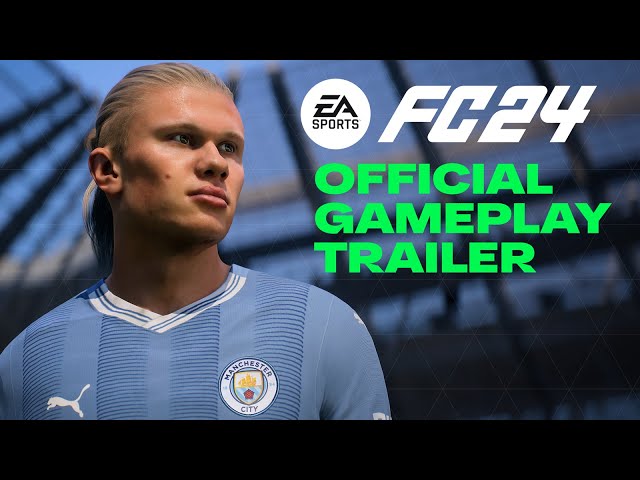 Despite a strong selection of pacey players in FC 24, only four of them actually have access to the Rapid PlayStyle+ trait – and it might not be who you think.
As you can see on this FUTWIZ search for the Rapid PlayStyle+, the four players with access to this are as follows:
Ousmane Dembele – 86 RW – Paris Saint Germain
Rafael Leao – 86 LW – AC Milan
Federico Chisea – 84 LM – Juventus
Lauren James – 83 RW – Chelsea
That's right, rapid runners like Manchester City's Erling Haaland, Kylian Mbappe (the fastest standard player in the game), and the Bundesliga's Karim Adeyemi are all missing out on this improved Rapid PlayStyle. Shocklingly, out of those three, only Mbappe actually has the Rapid PlayStyle. There are a few other players worth keeping an eye out for though if you do want that, so don't worry.
Rather interestingly, as surprising as this is, quite a few of the other PlayStyle+ traits are only limited to a handful of players – at least for now. For example, there are only three players with the Acrobatic PlayStyle+ trait: Haaland, AC Milan's Olivier Giroud, and RC Lens' Elye Wahi. Similarly, only three players have the First Touch PlayStyle+. Could this mean that this mechanic will be used to bolster upcoming promo cards and TOTW players beyond just statistical improvements? It's hard to say, but we think this may be the case.
However, we'll just have to wait and see. For now, all we know is that you should check out the four aforementioned wingers if you want someone who can run with the ball fast and without mistake. For more ahead of the FC 24 early access period, you can find out more about all the top FC 24 ratings and the top FC 24 women's ratings right here.