Diablo 4 might be a young game, but the satisfying grind it offers is unlike many of the best PS5 games around. As the Diablo 4 Season 1 release date draws ever closer, you don't want to get stuck into Season of the Malignant without using any and all advantages to level up faster. So with that in mind, don't skip over this character progress tip for your next adventure.
Redditor 'TastyBiscuit' highlights over on the game's subreddit that "you [are] required to log in with a character that has the most progression, in order for the progress to transfer to seasonal characters." Players can expect the Diablo 4 patch notes to be updated on July 18, which is when this feature will be implemented. The Redditor's observation comes from the recent Diablo 4 Developer Update livestream, detailing the future of the game.
However, you can still do this after Diablo 4 Season 1 begins, but you'll want to do it before continuing as your seasonal character since it gives you a big head start. And for those of you with multiple characters, simply log into each of them after July 18 to have that progress compiled, ready to be transferred to future season characters.
PSA: You require to log in with a character that has the most progression in order for the progress to transfer to seasonal characters.
by u/TastyBiscuit in Diablo
That means any progress you've made since launch, like uncovering different points around the Diablo 4 map or Altar of Lilith locations (which both contribute to your Renown), will be preserved going forward. Those of you out there chipping away with your Diablo 4 Hardcore mode characters may want to keep their trusty Diablo 4 build safe for now as well.
A new glimpse of the upcoming Diablo 4 season is out now, showcasing the looming threat heading to Sanctuary. It seems like you'll be facing a threat like never before in the acclaimed RPG series, making it vital for you to get acquainted with the Diablo 4 tier list before Season of the Malignant arrives.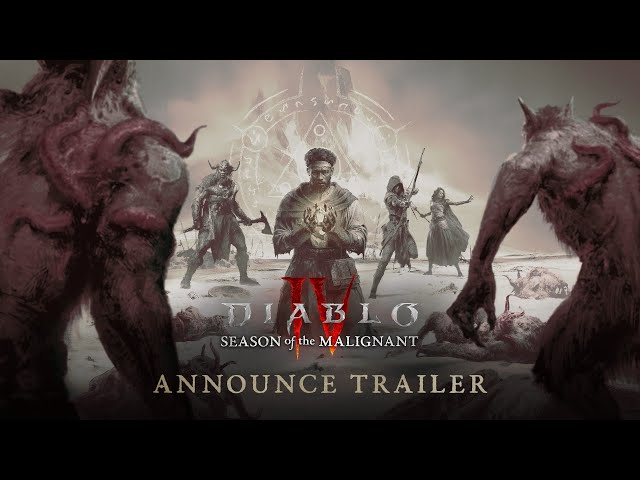 Getting to this point in the Diablo 4 content cycle has been interesting, to say the least, with many daring feats emerging from the game.
We've seen players like streamer 'Ben' gather up the best Diablo 4 armor sets in an effort to defeat the HC Uber Lilith in a world-record playthrough. Those who haven't been so lucky in their adventures have had their deaths honored by none other than Megan Fox.
Yes, that Megan Fox. Elsewhere, some Diablo 4 players are still positive that a Diablo 4 Cow Level exists. We're not so sure about that one. One thing is for certain though: Diablo 4 is already one of the best RPG games around for PS5 and Xbox players.