Sanctuary is a massive place in Diablo 4, and unearthing all its secrets is going to take a while. That is if you're looking for something as elusive as the supposed Diablo 4 cow level, which has a growing legion of players plotting an exceptionally wild conspiracy theory around its existence in the Blizzard Entertainment RPG.
With the Diablo 4 Season 1 release date hidden away in the Sanctuary mist, players are occupying their time trying to find Diablo 4's version of the cow level – an easter egg that first appeared in Diablo 2. Redditor 'Altnob' is giving us serious Charlie Kelly vibes with their quest to find it, explaining that it seems to be "a hidden quest that requires player emotes at certain places in the world that will open a 'Mysterious Portal' and its red just like the cow level."
Furthermore, the Diablo 4 detective says they are "pretty certain this was it but it turned out to be an achievement quest. It could be a pre-requisite for the cow level quest if there is one."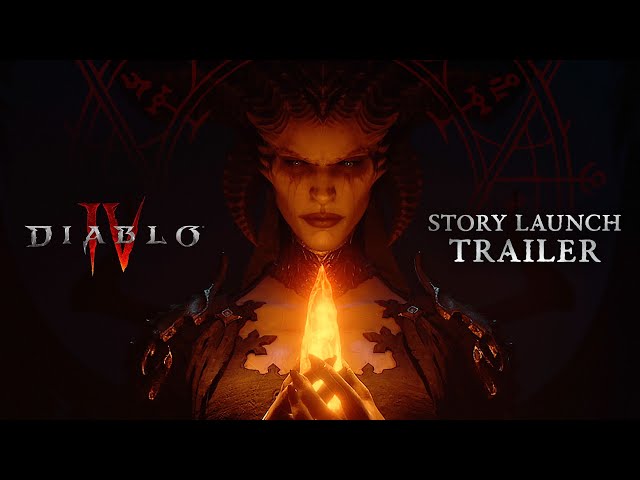 But just how far are players willing to go to dig up this mystery location? The answer is very, very, very far. Redditor 'frogbound' has been conducting patrols around the game's map, claiming the following findings are integral to the investigation:
Most cow spawns are where fields are visible on the world map, but not all [of them]
Most cows spawn in groups of 3. Re-logging [back in] after slaughtering the cows will sometimes result in less than 3 cows spawning. So this might not entirely be true anymore.
Yet, these observations are nothing in comparison to their other statement: "The eastern part of Scosglen looks like a cow's head with 3 cows spawning on the nose." We'll let you be the judge of that.
However, the path to finding the alleged land of diary wonders could be a thankless one, as Blizzard clarified they shouldn't waste time looking for it. Blizzard general manager Rod Fergusson says, via Kinda Funny, that "we've had some fun, but we wanted to make sure it felt authentic to the gothic, dark themes we had. And because of that, there's no secret level in Diablo 4 that people might be looking for, as per previous games."
Could this be just a deflection? Is the Diablo 4 cow level actually real? The mystery remains unsolved at present, but if you fancy joining in on the quest, you probably want to equip the best Diablo 4 armor sets, no matter which one of the Diablo 4 classes you end up using.