Everyone likes free goodies and developer Blizzard Entertainment is ensuring that Diablo 4 players are getting their fair share of loot as the Diablo 4 Server Slam approaches. While RPG fanatics prepare to refine their Diablo 4 classes on PS5, Xbox, and PC platforms, one element to keep tabs on is the free Diablo 4 battle pass. With more priceless rewards than live service beasts Fortnite and Modern Warfare 2, Diablo 4 isn't playing around.
Following the recent Diablo 4 developer update livestream, details on the Diablo 4 battle pass reveal that the free tiers include a generous total of 27 rewards – beating out both Epic Games and Infinity Ward. Respectively, Fortnite and Modern Warfare 2 contain 20 and 25 free rewards within each battle pass. "Each season is supported by its own Season Journey. As you progress through the Season Journey you can earn rewards and gain progress towards the battle pass, however, there is not a way to accelerate the Season Journey," says Blizzard Entertainment in a recent statement.
Conversely, the developer clarifies that "the battle pass is a way to earn rewards and contains both [a] free tier and premium tier [rewards] […] free tiers provide gameplay boosts to everyone to allow seasonal characters to level faster."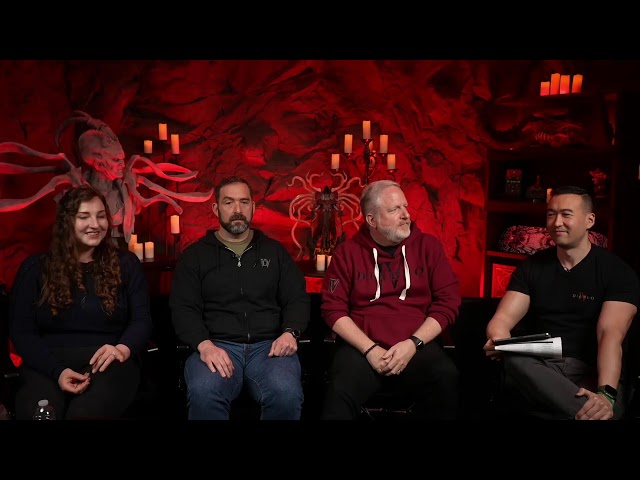 As you progress toward the Diablo 4 max level, some of these free rewards also include vital boosts that will aid your progress – especially if you're building up your Diablo 4 Necromancer build. Included alongside the battle passes are other plans for post-launch content, that will keep players enticed long after they've battled through the Diablo 4 endgame.
Enhancing the idea of Blizzard's Season Journey, the developer explains that "seasons in Diablo 4 will arrive in the weeks following launch, starting with Season 1. Each season will include a new gameplay feature and questline that introduces new characters, challenges, legendary aspects, meta changes, and quality of life improvements." Such changes and additions will be featured in the Diablo 4 shop, which promises an array of "diverse cosmetic options."
Players should note that items in the store will not offer a "direct or indirect gameplay advantage" but distinct aesthetic options will be offered on rotation "periodically." The notion of Diablo 4 transmog options carries over from its predecessor, which also offered cosmetic changes for pets, wings, and your chosen character's wardrobe. Cosmic Wings and Wings of Mastery were highly coveted items in Diablo 3 and we expect similar items to appear as the fantasy RPG gains momentum.
Set to join the ranks of the best RPG games out there, the Diablo 4 release date remains a hotly anticipated moment in 2023.