What is Destiny 2 Solstice 2023? Solstice of Heroes is one of Destiny 2's best annual events, seeing flashy new armor with several upgrades, a unique new weapon, and even its own game mode, Bonfire Bash. Each year, players dive in to see what's new, as Bungie likes to keep things fresh with events. Well, we've got everything you need to know about Destiny 2 Solstice 2023, including the Solstice of Heroes start date, end date, new Solstice armor, and more in this year's iteration of the flagship event.
So, gear up Guardian, the Destiny 2 Solstice 2023 event is the perfect time to not only flex the best Destiny 2 weapons you own, but also to add even more to your collection. And this year's got an exciting one for sure. But the fun doesn't stop there, you can also get your hands on one of the best Destiny 2 armor styles that's only available during the event.
Destiny 2 Solstice 2023 event
Destiny 2 Solstice 2023 is a free event in celebration of Guardians involving Eva Levante hosting an activity in the Tower where players team up in a unique mode called Bonfire Bash to earn and upgrade one-of-a-kind Solstice armor.
The Solstice of Heroes annual event is a highlight of the year for many Destiny players thanks to, not only the joyous spirit, but also the sought-after Solstice armor. Pair this with the Solstice weapon and you've got a recipe to get any Destiny 2 player ready to jump into the action in search of loot.
This year, Bungie has revealed it has worked to improve enemy density and overall difficulty, particularly by adding two new buffs to mix things up. These Bonfire Bash buffs are:
Firebound – When close to a fireteam member in Bonfire Bash, gain increased Recovery and Super regeneration.
Flare – Rapidly defeat enemies in Bonfire Bash or Vanguard Ops Playlist to unleash waves of paracausal fire around you, dealing damage to nearby combatants.
Hopefully, these will make Bonfire Bash and even the Vanguard Ops Playlist more dynamic and exciting compared to past events, especially with the amped up difficulty and enemy density. This gives us a great opportunity to test out our builds while also earning great gear.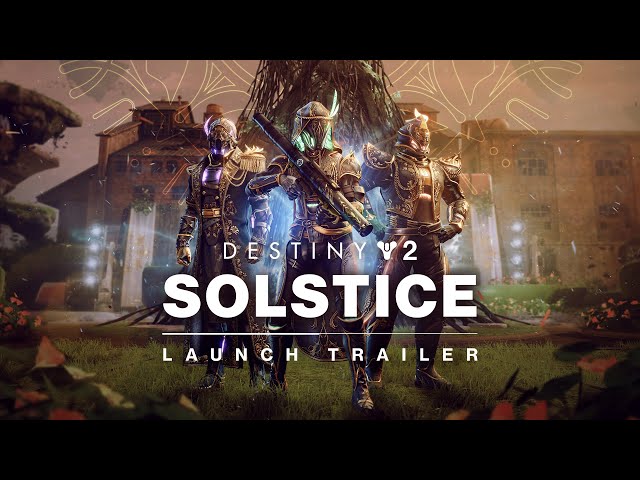 Destiny 2 Solstice 2023 start date
The Destiny 2 Solstice 2023 start date is Tuesday, July 18, 2023, at 10am PDT/1pm EDT/6pm BST/7pm CEST on all platforms. With Solstice of Heroes lasting three weeks, leaving at reset, the end date is Tuesday, August 8, 2023.
This gives players just under a month to dive into the fun of the Solstice 2023 event to grind out the new Solstice armor and weapons in Bonfire Bash. For those players who are avid Title collectors, we recommend you start making progress on the Solstice Title as soon as you can since they are often quite time consuming to earn. The last thing you want is to be on the verge of completing the Title but with no time left of the event, so don't wait until the last minute.
Be sure to read up on the Destiny 2 reset time to learn more about the weekly reset process.
Destiny 2 Solstice 2023 armor
The Destiny 2 Solstice 2023 armor has been revealed and features a brand-new armor set to collect, with three upgradeable levels that impact the appearance and glow of the gear.
Here is what the new Solstice 2023 armor looks like for each class:
The armor grind is the main draw to the Solstice of Heroes event for many players as it's a chance to get a one-of-a-kind armor set that can't ever be obtained again. What's more, it's also a very flashy and unique style that stands out from the crowd, especially with the armor glows which can change depending on your subclass.
As with previous years of the event, players will need to upgrade their Solstice 2023 armor set to improve its appearance and add the glows. To do this, you will need to take part in the Bonfire Bash activity and complete challenges for Eva Levante to progress through the tiers using acquired Silver Ash, Silver Leaves, and Kindling currency.
The fun doesn't stop there though, as Solstice of Heroes and Bonfire Bash provides one of the best sources of high-stat gear. Last year, players flocked into the event in search of high-quality gear to improve their Destiny 2 Hunter build, Destiny 2 Titan build, and Destiny 2 Warlock build respectively. This is because you could continuously earn the Solstice armor, effectively re-rolling your gear with high-stat drops. So, if you're looking to get some of the best armor in the game, we suggest you give the Solstice 2023 event a go.
This video by content creator 'Ebontis' goes over not only all the Destiny 2 Solstice 2023 armor, but also the sparrow, ships, and more cosmetics that are available during the event: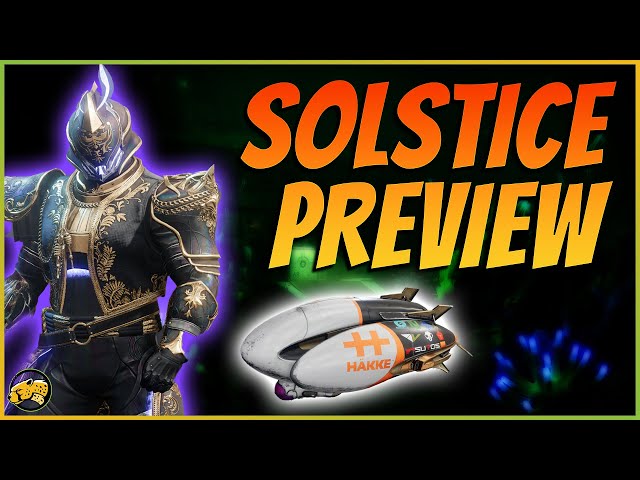 However, if you'd rather, you can skip the grind by purchasing the final Solstice 2023 armor set from the Eververse Store as a transmog style with the unique armor glows.
As always, Destiny 2 Solstice will be a great time for playing dress-up with your Guardian, with flashy new cosmetics to get excited about.
How to get Silver Leaves in Destiny 2 Solstice
To get Silver Leaves in Destiny 2 Solstice, you must complete activities in the game, including Vanguard Ops, Crucible, Gambit, Weekly Missions, Public Events, and Patrols. The best way to get Silver Leaves is to complete waves in Altars of Sorrow on the Moon, as every wave will grant Silver Leaves. You can also complete Patrol missions while you do so, giving you even more Silver Leaves.
How to get Silver Ash in Destiny 2 Solstice
To get Silver Ash in Destiny 2 Solstice, you will need to complete the Bonfire Bash activity to convert Silver Leaves into Silver Ash.
So, you'll first need to farm Silver Leaves before you can farm Silver Ash to upgrade and re-roll armor during the Solstice 2023 event.
How to get Kindling in Destiny 2 Solstice
To get Kindling during Destiny 2 Solstice, you must complete Solstice Event Challenges, with each completed challenge granting one Kindling and one Event Ticket. These can be found in your Solstice Event Card.
As such, there is no way to farm Kindling. Instead, you will have to pay close attention to what Solstice Event Challenges you have left to complete to earn Kindling. This makes maxing out your Solstice armor the main goal of the event, providing much of the grind through completing Solstice Event Challenges.
Destiny 2 Crowning Duologue Solstice 2023 weapon
The Destiny Crowning Duologue is Solstice 2023 weapon, the first ever Strand rocket launcher, and is earned as an end of activity reward during Bonfire Bash.
While Crowning Duologue is, therefore, based on luck and RNG, you should find yourself earning quite a few while during grinding Bonfire Bash to get Silver Ash.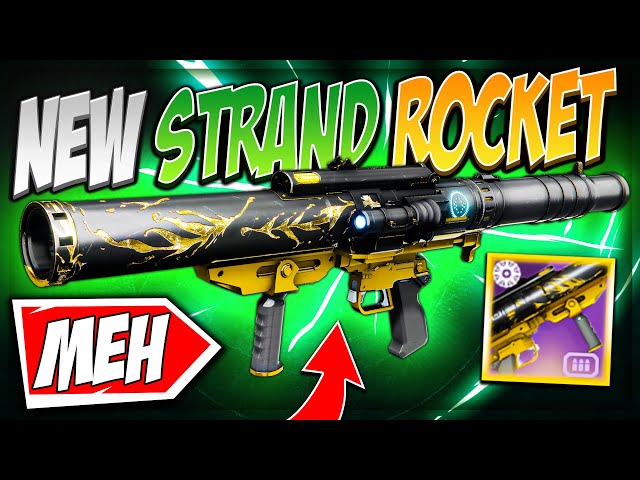 Unfortunately, despite being the first and only Strand rocket launcher, Crowning Duologue is not as good as the competition, largely thanks to it being a precision frame rocket. Precision rocket launchers are the worst PvE rocket archetype, so it's not recommended you take it into endgame activities unless you have to.
Nevertheless, it does come with some good perk combinations, such as Demolition and Hatchling or Auto-Loading Holster and Envious Assassin. If the precision rocket launcher archetype ever gets a buff in the future, then Crowning Duologue could be a good pick, though it will still have strong competition. There's nothing Destiny players love more than loot though, so that likely won't stop many players farming for a Crowning Duologue god roll anyhow.
Not much is known about this rocket launcher so far, other than that it will be the first Strand weapon in this category so far. With Strand builds already being incredibly strong in endgame activities, we're excited to see what this Solstice rocket launcher will bring to the table.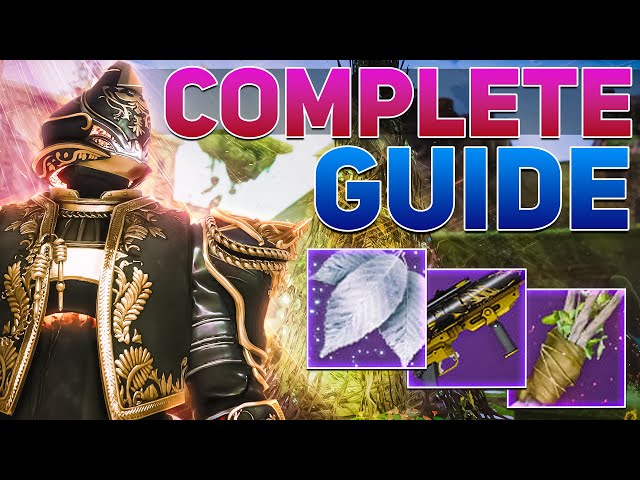 And that's everything you need to know about the Destiny 2 Solstice 2023 event, including the start date and time, the new Solstice 2023 armor and weapons, and what you can expect to get up to this year. This event should tide us over until the Destiny 2 Season 22 release date, especially now that many players have completed the Season 21 and earned the Destiny 2 Wicked Implement Exotic already.