When is the Destiny 2 season 22 release date? With Season of the Deep more or less having run its course, we're all eagerly anticipating the launch of the next season. While details are light, we've got everything you need to know about Destiny 2 Season 22 release date ahead of the release date so you don't miss a thing.
Players are hoping that Destiny 2 Season 22 will change up the seasonal content plan further, especially given the lukewarm reception of Season of the Deep. By far, the two main highlights have been the Destiny 2 Ghosts of the Deep dungeon and the Destiny 2 Wicked Implement Exotic quest. And although Destiny 2 Deep Dive didn't quite hit the mark, it's possible that Season 22 could build upon the rogue-lite elements of this mode.
Destiny 2 Season 22 release date
The Destiny 2 Season 22 release date is Tuesday, August 22, 2023, at 10am PDT/1pm EDT/6pm BST/7pm CEST. This is called 'Season of the Witch' and will conclude on Tuesday, November 28, 2023.
While Bungie did not confirm the exact timing during the 2023 Destiny 2 Showcase, it makes the most sense as it lines up with the weekly Destiny 2 reset time.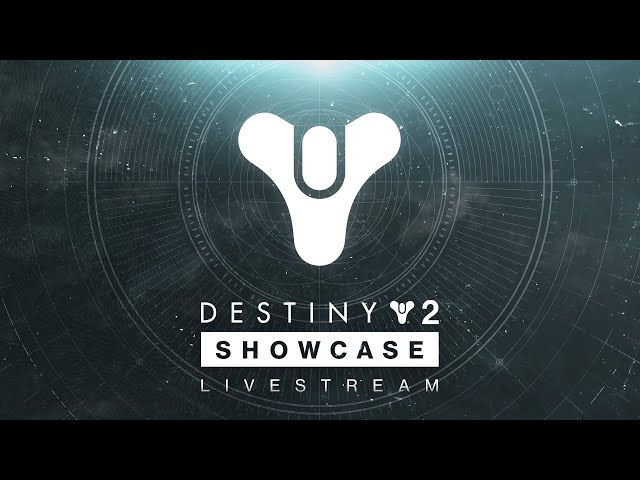 Most interestingly though, it also places the Season 22 release date on the same day as the Destiny 2 The Final Shape showcase.
Destiny 2 Season 22 story
As the penultimate chapter, Season 22 will be integral to the story leading up to the Destiny 2 The Final Shape release date, with Savathun having been instrumental in avoiding complete devastation during the first Collapse of Earth. Our goal is to now learn as much about Savathun, become like Savathun, and commune with her Sister, Xivu Arath.
The overall flow of this season will be about learning about Savathun so that you can commune with the Hive in Season of the Witch. In the seasonal activity, you will give Tithes to Xivu Arath and communicate with her through Eris, who can actually fully become a Hive.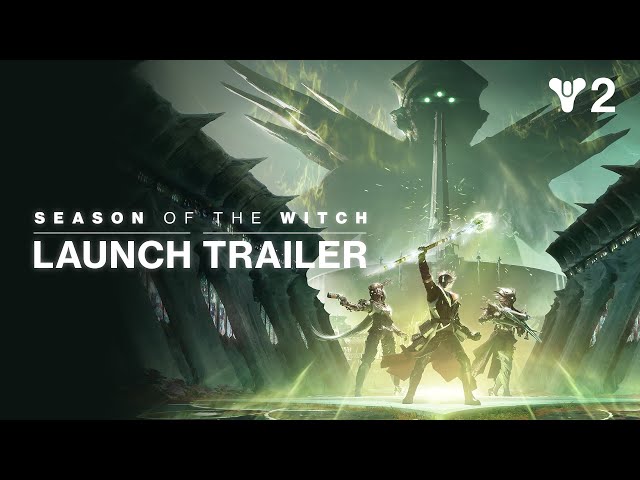 Destiny 2 Season 22 gameplay
Destiny 2 Season 22 'Season of the Witch' will have two new activities: Altars of Summoning and Savathun's Spire. You will also be able to build a deck of cards that you can place on the battlefield to give you buffs and open up new elements of build crafting.
The Altars of Summoning is a general, ongoing event you can jump in and out of. You can spend 20 minutes or two hours in it as you fill-up the bucket with souls from killing enemies in groups of three, caching it out for rewards.
Destiny 2 Season 22 reprised raid
The Destiny 2 Season 22 reprised raid is Crota's End. It will be released on Friday, September 1, 2023, as confirmed by Bungie. This will give players just over one week to get prepared to take on the returning raid.
Crota's End is a raid based on the moon that debuted in Destiny 1 with The Dark Below expansion. However, with the launch of Destiny 2, this raid was not brought forward, like the other original raids. Over time though, Bungie has been slowly returning raids from the first game into the sequel, such as Vault of Glass and King's Fall. As recent leaks have suggested, King's Fall is set to return in Destiny 2 Season 22 in September. With reworked encounters, this raid should be a blast to play through.
Destiny 2 Season 22 updates
Destiny 2 Season 22 will bring the following updates:
Weekly Ritual challenge requirements changed to any Ritual activity
New Exotic Mission rotator playlist
New Ritual vendor weapons
New Trials of Osiris armor set
Multiplex PvP map
Relic 6v6 PvP mode
Checkmate PvP mode
PvP matchmaking improvements
Vanguard Medals in Vanguard Ops and Nightfalls
A reduction in Gambit-specific Seasonal Challenges
Cosmetic favoriting
Transmats will be unlocks
Resources tab added to collections
Stasis Aspects and Fragments moved to Elsie Bray on Europa
New Strand Aspects
Exotic armor reworks
No Power increase
These details were revealed in the official State of the Game blog post by Bungie. Unfortunately, Destiny 2's "dumpster fire" State of the Game revealed a decrease in attention towards PvP activities, Gambit in particular. Nevertheless, there are plenty of new features and updates coming in Destiny 2 Season 22 to look forward to.
Destiny 2 Season 22 Strand Aspects
The new Destiny 2 Season 22 Strand Aspects are:
Whirling Maelstrom – Hunter
Banner of War – Titan
Weavewalk – Warlocks
While we're yet to get details of what each new Strand Aspect does, these sound like great additions to far. Hopefully these will give these classes new playstyles and roles, particularly in endgame activities. For example, Titan's Banner of War could be a supportive Aspect.
Destiny 2 Season 22 new Exotics
The Destiny 2 Season 22 new Exotics are:
Ex Diris – "Arm yourself with the power of a Lucent Knight's most quintessential and unrelenting Grenade Launcher. Moths included"
Mothkeeper's Wraps – "A Hunter's grenade becomes a cage of loyal moths that release on impact and protect allies or debilitate foes"
Pyrogale Gauntlets – "Titan armor that empowers both Burning Maul and Consecration to unleash cyclones of Solar flame"
Briarbinds – "Void Souls created by the Warlock last longer and gain strength as they defeat targets. Retrieve them and redeploy them at will"
You can check out what each Exotic looks like below.
Destiny 2 Season 22 PvP
Destiny 2 Season 22 brings with it a new PvP map and two new modes. The newest map, Multiplex, takes place in the Vex Network, boasting the eye-catching style of some of the environments from PvE content in Lightfall.
As for the new modes, these are Relic and Checkmate. Relic is a 6v6 party mode that lets players wreak havoc with Relic weapons, such as the Aegis from Vault of Glass, the Synaptic Spear from Season of the Risen, and even the Scythe from Season of the Haunted. This sounds like a unique new addition that finally puts the Relic weapons back in player's hands. Checkmate, on the other hand, is a modifier that puts more emphasis on Primary weapon gunplay, reducing damage ranges, lengthening ability cool downs, and making Special ammo a commodity that must be earned.
Destiny 2 Season 22 Weekly Ritual Challenge
In Destiny 2 Season 22, the Weekly Ritual Challenge is being overhauled to no longer require partaking in each of the three Ritual playlists – Vanguard Ops, Crucible, and Gambit.
Instead, players can simply complete the nine challenges in any Ritual playlist they'd like, whether that be all nine in Vanguard Ops, three in each, or any other mixture.
And that's all we currently know about the update ahead of the Destiny 2 Season 22 release date. With dangerous Hive at play and the Witnesses forces still at large, it's best to be prepared with the best Destiny 2 weapons ahead of time.