Prepare for liftoff guardians, Destiny 2 Season of the Deep is drawing closer for PS5, Xbox, and PC players. Ahead of the next Destiny 2 update, a series of new Destiny 2 leaks are traveling through the galaxy. Featuring a bevy of potentially exciting developments for the Destiny 2 Season of the Deep release date, one feature, in particular, could be taking inspiration from Fortnite and even the beloved social simulation game, Animal Crossing New Horizons.
According to the notable Destiny 2 leaker 'D2Leaks', one feature that may be included within Destiny 2 Season 21 is the ability to fish at your own leisure. The leaker claims, "You can fish, and said fish go into an aquarium in the Helm." Fish-like creatures have appeared in the Bungie shooter before, with Destiny 2 Pouka appearing in the game ever since the Beyond Light expansion was released.
While a fishing minigame would certainly make sense given the aquatic theme of Season of the Deep, the leaker does state that it's still "unconfirmed" whether any of the information they've heard about the new season will make the final cut.
Games like the aforementioned battle royale Fortnite have included fishing mechanics – in Fortnite's case, they were introduced way back at the start of Chapter 2. Fishing in the Epic Games title allows players to gather healing materials and sometimes an odd amount of ammunition. While Fortnite's fishing is used as a method to find useful loot, we anticipate that in Destiny 2 it will be the new method of finding the seasonal collectible for Season of the Deep, given that your catches are going to be put on display inside an "aquarium".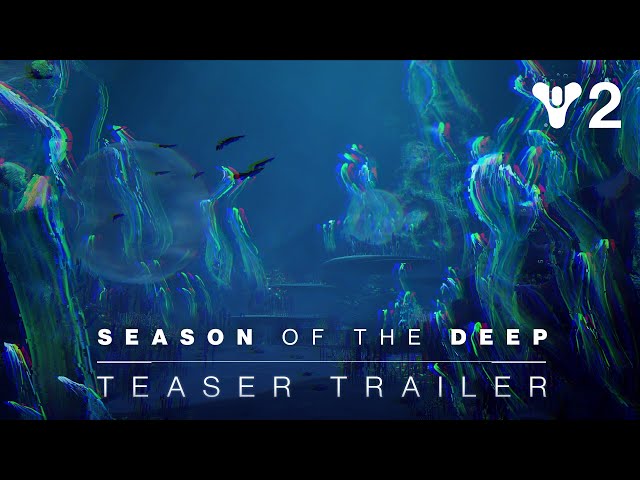 Aside from dropping the bass (fish), the leaker also alleges that a "three-player activity with 'some' rogue-lite aspects" will appear alongside "multiple seasonal activities" in Season of the Deep. It sound like we'll also get some new contenders for our best Destiny 2 weapons list, as the possible arrival of a new "Arc Exotic autorifle" claims to give players an "immediate advantage" over enemies on the battlefield.
Previous Destiny 2 updates have detailed that Exotics will be prominent going forward for players all of skill levels, making it easier to craft the ultimate Destiny 2 Titan build, Destiny 2 Warlock build, or Destiny 2 Hunter build. Additionally, the leaker purports that the late Lance Reddick had finalized their dialogue for Season 21, giving players another chance to hear his vocal talents as the fan-favorite Commander Zavala.