The Microsoft-Activision deal made significant headway recently, and many of us are still wondering whether the Call of Duty franchise is set to join the best Game Pass games roster. Classic COD games are active again on Xbox Live, but PlayStation fans might be wondering what the future holds. Well, Phil Spencer is squashing worries about COD leaving PS5 consoles behind.
Various developments have stunted Call of Duty's future on Xbox and PlayStation platforms throughout the ongoing merger, but Phil Spencer confirms that "we [Microsoft] are pleased to announce that Microsoft and PlayStation have signed a binding agreement to keep Call of Duty on PlayStation following the acquisition of Activision Blizzard."
Additionally, Spencer says the decision is to ensure fans can "look forward to a future where players globally have more choice to play their favorite games."
The "binding agreement" between the two parties follows comments during questioning from the UK's Competition and Markets Authority, as doubts about Call of Duty's potential exclusivity arose. However, Microsoft stated there is "no incentive" to make the Activision franchise an Xbox-only endeavor. Yet, comments from Activision CEO Bobby Kotick casts doubt on recent games getting a Game Pass debut.
However, you'll still need to wait a bit longer if you're waiting for COD to appear on Nintendo Switch. The merger began back in January, and while it isn't completely over, there is still a lot to look forward to when it comes to Call of Duty. In fact, previews of the next game are already underway, way before the tentative Call of Duty 2023 release date.
Supposedly set to be Modern Warfare 3, it'll be a unique time for the franchise, following a mixed reception to the content cycle of Modern Warfare 2. Call of Duty 2023 reportedly spawns from plans to make a premium expansion to last year's COD entry, before taking shape as a full game, which is rumored to be from Call of Duty Vanguard developer Sledgehammer Games. Will it have any unexpected crossovers like The Boys? Probably.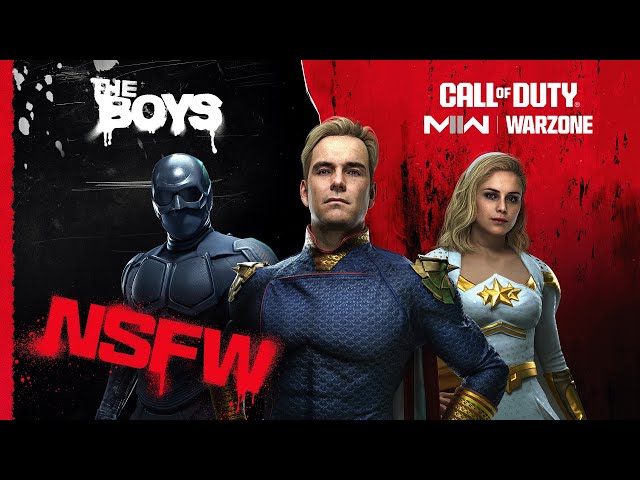 With Activision's huge portfolio set to be in the remit of Microsoft, it is high time that other franchises get set back on track. We're looking directly at the allegedly once-in-development Tony Hawk's Pro Skater 3 + 4 remaster. In the meantime, we recommend keeping your eyes peeled on all the upcoming PS5 games and upcoming Xbox games headed your way.