If you're a Call of Duty fan hoping to see Modern Warfare 2 on Xbox Game Pass once Microsoft's Activision Blizzard acquisition finishes up, we might have some bad news for you. Microsoft has been in court with the Federal Trade Commission (FTC) and representatives from Activision Blizzard King arguing about whether the $69 billion deal between the two companies is going to negatively affect consumers. We won't lie to you, it's been a bit of a messy one – a lot of shots have been fired (no pun intended), and the fate of some of the best competitive FPS games out there remains up in the air. One thing we do know, though, is that it's very unlikely we'll see newer Call of Duty games like Modern Warfare 2 and its sequel on Xbox Game Pass anytime soon.
That's right, if you're an Xbox player holding out for MW2 on Xbox Game Pass at the end of all this, you might want to think about picking it up on sale soon instead – unless you mind waiting a few years. Whether this valuable acquisition deal goes through or not, everyone's least-favorite CEO Bobby Kotick has made it quite clear that he's against the idea – and, at least for now, what he says goes.
Reporting on the court hearings in the case between Microsoft, Activision Blizzard, and the FTC, CharlieIntel shares that Kotick "believes subscription services (like Xbox Game Pass) that feature day and date releases [have] a negative impact on financial model[s]" while also confirming that "Activision will not put Call of Duty on cloud streaming services" – at least while he's still around. This statement was also coupled with a vehement dismissal of putting Call of Duty on a subscription service at launch. CharlieIntel reports that Kotick "won't even consider it".
"Activision sees no positive business value or return in their games on subscription services", Kotick reportedly said during the trial, and he "wouldn't take an agreement to have [Call of Duty] on Game Pass day and date release [because] it's not good for the business".
Of course, it's important to note that all of the information we're getting out of this court case right now is being paraphrased by those reporting on it – and, the written information is heavily redacted. So, it's hard to know exactly what was said and how it was said. However, the impression we get from all of this is that Kotick – as CEO of Activision Blizzard – is very-much against things like Xbox Game Pass when it comes to making money – which, we suppose, is fair enough. It does cost a lot less to buy a month of Xbox Game Pass when a new game drops, than buying the whole game.
All those Starfield pre-orders are a fantastic example of this, when you consider that it will be on Xbox Game Pass when the Starfield release date rolls around. Sure, you get some cosmetics and early access, but it's a lot more expensive than a month of the subscription service.
What does all of this mean, though, for Modern Warfare 2 and Call of Duty on Xbox Game Pass? If you're buying Activision, you'd want to bring its biggest guns to the subscription service, right? Otherwise, what's really the point? Well, it means you'll be waiting a long time.
2020 Call of Duty release Black Ops Cold War was just confirmed as one of the PS Plus July 2023 monthly games, something that comes almost three years after the game itself launched and following the announcement that the original Warzone was being sunset. This means that, as sad as it is, Black Ops Cold War has no real connection to the current selection of Call of Duty games. Narratively there are some connections, sure, but Activision Blizzard isn't going to be able to make money off it for much longer with the original Warzone experience shutting down in a handful of months.
If you're looking for a rough timeline, it's important to remember that this isn't actually on Xbox Game Pass yet – and it might never be. In fact, there currently isn't a single Call of Duty game on the service. Sure, some of the best Xbox Game Pass games are still worth playing, but the fact there isn't one on the service is quite telling. Our best guess, though, is that you could be waiting – at least – three more years to see Modern Warfare 2 on there. Of course, this could change if Microsoft do acquire Activision Blizzard and Koticks steps down, but that's all speculation too. At the moment, it all seems very unlikely.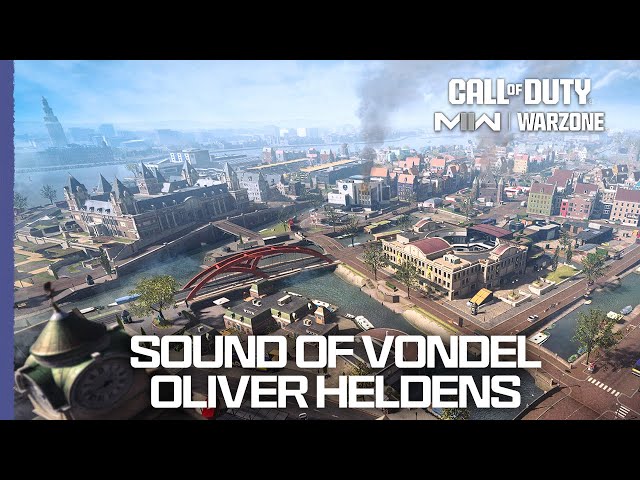 If you're just going to bite the bullet and buy Modern Warfare 2, the MW2 Season 4 reloaded release date is on the way and you can find out more about what to expect here. If you want to know what the result of the FTC trial is going to be, you won't have to wait long. When it drops, it's going to be everywhere – The Loadout included. You can find a neat summary of everything else that's happened so far on The Verge, though. Although, the fact that there are millions of you playing literally just Call of Duty games on your PlayStation consoles doesn't bode well for Microsoft.