PS Plus has continued to have a great year throughout Spring and Summer so far and this certainly continues into July. The Essential PS Plus July 2023 games line-up has three great games for you to play across PS5 and PS4.
In this article, we will cover everything you need to know, including the confirmed list of this month's games. On top of that, we go over our predictions for the PS Plus line-up which we hoped were true. However, the actual line-up is strong enough as is.
PS Plus July 2023 games
The PS Plus July 2023 free games are:
Call of Duty Black Ops Cold War – PS5, PS4
Alan Wake Remastered – PS5, PS4
Endling: Extinction Is Forever – PS5, PS4
These games will be available from July 4, 2023, and were revealed by PlayStation after being leaked from regular leaker bilbil-kun before the official announcement.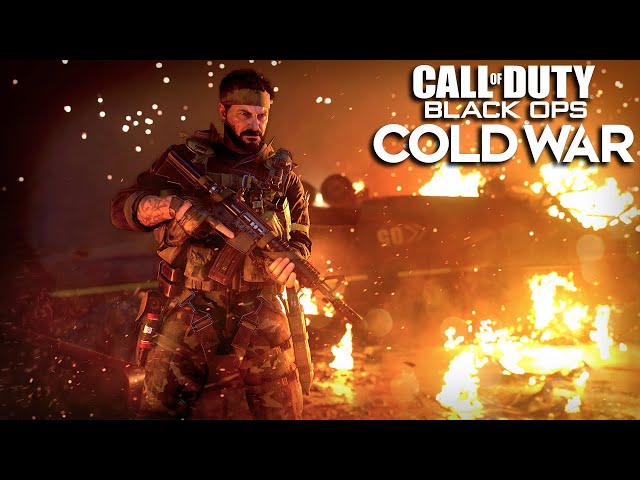 Call of Duty Black Ops Cold War
Call of Duty Black Ops Cold War is the first free PS Plus game for July, bringing the action of the Black Ops series back to the 80s. With an intriguing narrative involving Soviet spies that also made some big changes, the campaign is worth a play. Pair that with the classic Call of Duty multiplayer, and you can spend countless hours with this game.
Alan Wake Remastered
The next free PS Plus game in July is Alan Wake Remastered, which comes at the perfect time so you can find your footing ahead of the Alan Wake 2 release date. This action-adventure game by Remedy Entertainment has gone down as a classic for those who enjoy survival horror games and intricate narratives.
Endling: Extinction is Forever
Endling: Extinction is Forever is the last of the PS Plus July games you can download, offering a great indie title. You'll get to experience a deep narrative involving the last foxes on Earth, as you fight to keep your cubs alive in a world ravaged by mankind. It's an indie title you don't want to miss out on.
Our predictions for the PS Plus July 2023 games were Cult Of The Lamb (PS5, PS4), Outer Wilds (PS5, PS4), and Samurai Warriors 5 (PS4).
We weren't correct this month but you can still read why we chose them below.
Our first prediction was Cult of the Lamb. One of 2022's biggest indie hits, Cult of the Lamb delighted audiences with its cute aesthetic, addicting gameplay, and ability to really let you be a cult leader. From feeding your followers faeces (yes really) to punishing them, and slowly winning them over with your charm and charisma, Cult of the Lamb has it all!
Next up, we placed our bets on Outer Wilds. Long considered to be one of the best indie games of the last decade, Outer Wilds would really add a whole new level of quality to this month's line-up. Winner of multiple Game of the Year awards, Outer Wilds puts you in a vast solar system where you are stuck in a time loop, trying to escape and find answers to the universe.
Finally, for those looking for something with more action, Samurai Warriors 5 was our final prediction. This action game revitalized the Samurai Warriors franchise in new ways with a fresh art style, 27 different warriors to choose from, and battles that are more dazzling with flair than ever.
That covers the confirmed PS Plus July 2023 games, as well as our predictions from before the reveal. This month's games are pretty great, with two strong triple-A titles and a hit indie game to download and play for free. While you wait to download the games, why not check out our list of the best PS5 games to see what you should play until then?