Call of Duty and portable gaming seems like a match made in heaven, doesn't it? Well, temper your expectations for a COD Nintendo Switch port. As the Microsoft and Activision merger continues to develop, findings from the UK's Competition and Markets Authority claim that the Nintendo Switch may struggle to run Call of Duty on the go. Don't expect Modern Warfare 2 or Warzone 2 on your Nintendo Switch OLED just yet.
A new report from the CMA details that Nintendo Switch hardware will struggle to run a future Call of Duty game, if at all. Though the CMA expresses that the "Nintendo Switch is also different in terms of its portability", they also clarify that "one Activision document notes in an early-stage assessment that, to produce a CoD title on the Nintendo Switch, the CoD game would need [redacted] (whereas most current CoD titles require from 125- 175GB of storage on console or PC)."
Conversely, the CMA hones in on Call of Duty's playability on the Nintendo Switch: " Graphically intensive shooters may often be targeted originally at PlayStation and Xbox due to the specific characteristics of their console performance, and that porting to the Nintendo Switch may require financial investment and compromises on graphical quality."
While downscaling the scope of COD games on the platform is to be expected, the CMA's report further reiterates that the "Nintendo Switch does not currently offer the same suite of graphically intensive games that PlayStation and Xbox compete on […] [the Nintendo Switch] may not be capable of offering certain graphically intensive multiplayer games (such as CoD)."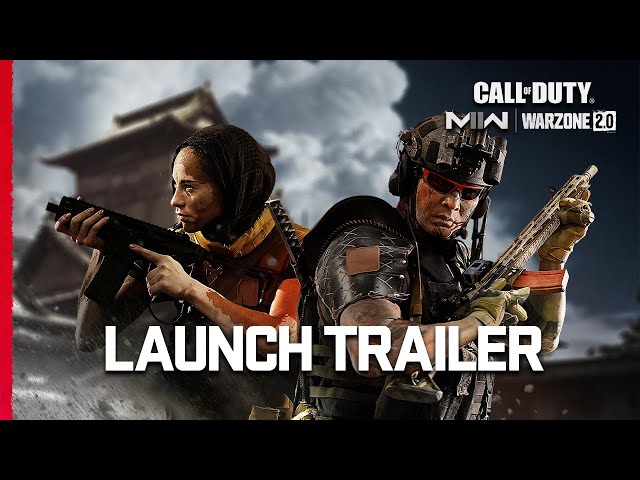 However, the CMA reaffirms, "we note the Parties' submission that challenges with porting a game to Nintendo Switch has not impacted Nintendo's ability to compete on the downstream console market." Nintendo Switch owners have seen Doom Eternal, Fortnite, and even the Grand Theft Auto franchise appear on the platform. However, these titles aren't without their own caveats, especially regarding the latter.
As per a breakdown of the report via ExPuter, while Microsoft's deal with Nintendo is "legally binding", there isn't necessarily a guarantee that Call of Duty will grace the platform in a traditional sense in the future. It is possible that games like Modern Warfare 2 could appear on the Nintendo Switch via cloud streaming. Demanding games like Hitman: World of Assassination utilised this approach in the past.
For now, if you're hankering for your next MW2 fix, then you're in luck. The Modern Warfare 2 Season 2 release date is here, and you'll need the best Modern Warfare 2 guns to level up fast.