With the launch of Call of Duty: Warzone Season 6, developer Raven Software hasn't really done an awful lot to change the status quo of the Warzone meta. Assault rifles like the Cold War AK-47, the XM4, and the Krig 6 continue to rank among the best Warzone guns, leaving other range options in the dust.
However, while weapons like the Cold War AUG aren't in favour right now, this incredibly potent weapon still has a lot going for it – and is a great deal of fun to take on a trip to Verdansk or Rebirth Island. With high damage and only moderate recoil as standard, the AUG always had the potential to shine at mid to long range. And, for a time, it was part of everyone's best Warzone loadouts.
Now, in Season 6, players are still finding joy with the tactical rifle, especially on Rebirth where you can mow down players in closer-range encounters with a couple of quick taps of the trigger. If that sounds like a bit of you, read on.
With the following setup, you'll have the best AUG Warzone loadout you can possibly get right now.
AUG Warzone Loadout
Agency Silencer
17″ Titanium or 19.8" Task Force
Field Agent Foregrip
45 Rnd Drum
Axial Arms 3x
The perks of an Agency Silencer when looking for stealthy picks makes its inclusion pretty self-explanatory. For barrels, you have two options depending on which map you're playing on.
YouTuber 'Suid' recommends the 17″ Titanium if you're playing on Rebirth, as the map lacks those long-range engagements you can find yourself in on Verdansk. Although you introduce more damage drop-off, the AUG bursts out bullets much faster, speeding up your TTK.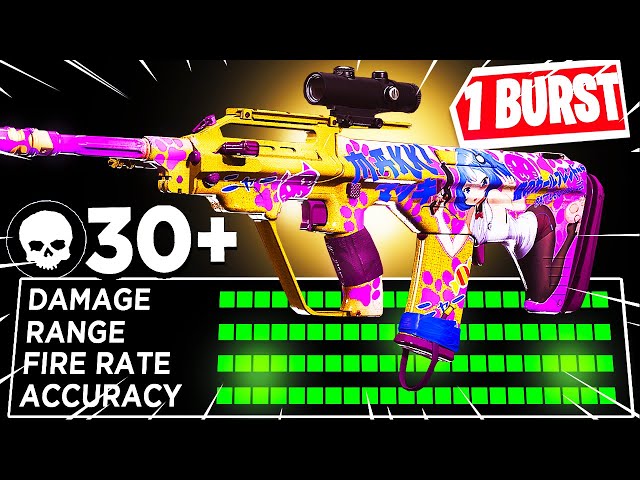 If you are on Verdansk, then the 19.8″ Task Force is our preference. Yes it adds some recoil, but the huge boons to effective damage range and bullet velocity will allow you to get the most out of the AUG during those longer range skirmishes.
Once upon a time we'd recommend the Salvo 54 Rnd Fast Mag in the magazine slot, however nowadays the 45 Rnd Drum is optimal. Yes you lose some of the reload speed and a few extra rounds, but the ADS time saved is worth it. Meanwhile, the recoil-reducing benefits of the Field Agent Grip makes it an ideal addition to your underbarrel.
Finally, for optics, the Axial Arms 3x ensures you get a close-up view of whichever poor soul you decide to laser down with this build.
Best AUG Warzone loadout perks and equipment
For perks, we're big fans of E.O.D, Overkill, and Amped. In the event of a third party coming in hot on your flank, having a strong close range option you can quickly switch to will certainly come in handy. Our best MAC-10 Warzone loadout build would probably do you well as a secondary. A C4 will fit nicely into your lethal equipment slot, while the faithful Heartbeat Sensor is the tactical option that will help you sniff out that holed-up team during the final circles.
The AUG remains an extremely powerful weapon that will certainly serve you well during your escapades in Verdansk or on Rebirth Island. And with great power, comes great responsibility… and many victories.