With the launch of Call of Duty: Warzone Season Two, developer Raven Software appears to have been tinkering with the numbers again – and not just the ones we can see on our screen. 'Hidden stats' have been responsible for certain weapon/attachment combinations performing beyond expectations – take the Bruiser Grip in our best FFAR 1 Warzone loadout guide, for example. This time, however, it's the AUG tactical rifle that has benefitted from them, making it one of the best Warzone guns out there right now.
The AUG we see in Call of Duty Black Ops: Cold War is very much a different beast to the submachine gun iteration we saw in Modern Warfare. With high damage and only moderate recoil as standard, the AUG always had the potential to shine at mid to long range. However, throughout Season One it was outclassed by everyone's favourite M16 assault rifle.
Now, thanks largely to the 18.2" Strike Team barrel – the secret sauce of the build as uncovered by 'JGOD' – the AUG sports a much greater bullet velocity than its cousin, leading to a much faster time to kill without damage dropoff in long range fights. Additionally, with the Field Agent Foregrip attached, keeping this beast under control will be a breeze.
With the following setup, you'll have the best AUG Warzone loadout you can possibly get right now.
Best AUG Warzone Loadout
SOCOM Eliminator or Agency Suppressor
18.2" Strike Team
Field Agent Grip
54 Round Fast Mag
Axial Arms 3x
Right now, we currently recommend the SOCOM Eliminator over the Agency Suppressor, as the latter is currently not working as intended due to a bug. Raven Software has promised a fix is on the way, so once that fix is live, go ahead and switch back to the Agency Suppressor.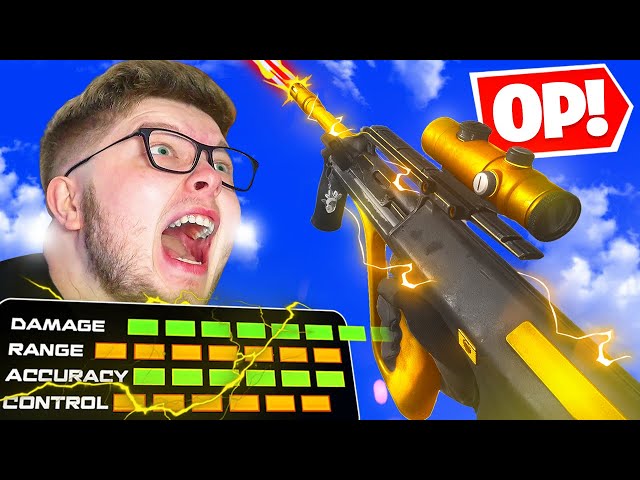 The inclusion of the 54 Round Fast Mag is fairly self-explanatory. More rounds and quicker reload speeds ensures constant pressure in protracted gun fights. Meanwhile, for optics, the Axial Arms 3x ensures you get a close-up view of whichever poor soul you decide to laser down with this build.
For perks, we're big fans of E.O.D, Overkill, and Amped. In the event of a third party coming in hot on your flank, having a strong close range option you can quickly switch to will certainly come in handy. Our best MAC-10 Warzone loadout build would probably do you well as a secondary. A C4 will fit nicely into your lethal equipment slot, while the faithful Heartbeat Sensor is the tactical option that will help you sniff out that holed-up team during the final circles.
The AUG is rapidly establishing itself as one of the best guns in Warzone right now. This extremely powerful weapon will certainly serve you well during your escapades in Verdansk or on Rebirth Island. And with great power, comes great responsibility… and many victories.