It's safe to say that Call of Duty Warzone players are spoilt for choice when it comes to the best Warzone guns and the best Warzone loadouts on offer. There are so many options to choose from now it really is becoming a challenge in and of itself. Season 3's new SMG, though, makes things a little simpler – you need to be using this gun right now. So, that's why we have thrown together the best H4 Blixen Warzone loadout for you below.
The H4 Blixen may look a little like the Sten or the PPSh 41, but don't let that fool you. This weapon is a monster compared to them and, right now, you just need to have a H4 Blixen Warzone loadout to hand. The Warzone meta is always changing, sure, but we're certain that this SMG is going to feature in the upper echelons for some time.
So, with that in mind, you'll find everything you need to know about how to put together your own H4 Blixen class in Warzone below.
H4 Blixen Warzone loadout
'JGOD', a Call of Duty content creator known for using statistical analysis to put together the best Warzone weapon builds and classes available in-game, has shed some light on what players need to be looking out for when it comes to the H4 Blixen. With quite a lot of advice on offer, we have sifted through his content and you can find the best H4 Blixen Warzone loadout below:
Muzzle: Recoil Booster
Barrel: Karlsson 17″ Custom
Optic: Slate Reflector
Underbarrel: M1941 Hand Stop
Magazine: 9mm 72 Round Mags
Ammunition: Hollow Point
Rear Grip: Grooved Grip
Perk 1: Fleet
Perk 2: Quick
When you're putting together this H4 Blixen loadout, your first port of call should be the Recoil Booster for the Muzzle attachment and the Slate Reflector Optic. You really don't need a lot of magnification here and the Recoil Booster will bump that fire rate just a little bit more.
Having the M1941 Hand Stop and Grooved Grip will help improve this weapon's accuracy and recoil control, both things that will mean you can take full advantage of the 72 Round Mags – should you want to use them.
With Hollow Point rounds shaving time off of this weapon's TTK and the perks Fleet and Quick improving mobility, you're going to be a mean, lean, killing machine with this H4 Blixen.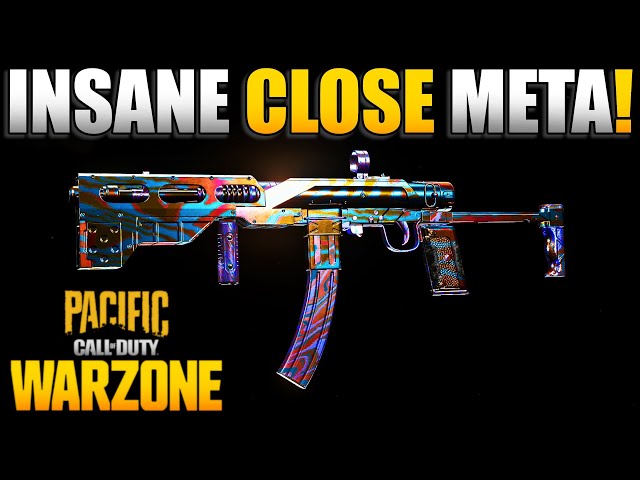 H4 Blixen loadout secondary
This H4 Blixen class is going to be best-paired with a more stable, longer range option. So… You're going to be looking at taking an assault rifle into battle with you.
With this in mind, you should check out this NZ-41 Warzone loadout and this STG44 Warzone loadout. It's also worth looking at this Bren Warzone loadout, if you're feeling spicy.
Or, if you're looking for a sniper, there are a couple of options to choose from. This HDR Warzone loadout is good and nothing can beat a solid Kar98k Warzone loadout either.
H4 Blixen Warzone loadout perks and equipment
As for your perks and equipment, it's quite a simple choice. You're going to want to use Serpentine, Overkill, and Combat Scout. Double Time is a good option for Perk One, but Serpentine will offer you that little bit of extra protection that could come in handy.
Equipment-wise, you're going to want to take Throwing Knives and Stun Grenades into battle. If you miss your Throwing Knives, though, Semtex does a good job at finishing off downed enemies too.
Well, that's everything you need to know about the best H4 Blixen Warzone loadout. Is this going to remain one of the best loadouts when the next update rolls around? We sure hope so – it's a lot of fun to use.