There's a lot to be excited about when it comes to Modern Warfare 3, but one element that is on everyone's mind is MW3 Zombies. Crossing over the worlds of Modern Warfare and Black Ops Cold War, the Dark Aether timeline returns, and we're already spotting things you may have missed. However, one element is clear: Viktor Zakhaev is back from the grave.
After the events of Modern Warfare (2019), fan favorite hero Captain Price personally saw to it that Zakhaev met a grim demise – dropping him down a silo. This happened during the original era of Warzone, which also teased the arrival of John 'Soap' MacTavish at the time. Zakhaev was thought to have died upon impact in the silo, but now we can see he's back with a vengeance.
Leading a shady organization known as Terminus Outcomes, Zakhaev appears to be following in the steps of Requiem, discovering the remains of four key members in an abandoned basement. The Call of Duty villain also unearths a hidden batch of Aetherium. Despite sounding like a form of cryptocurrency, this hazardous material is instrumental to creating weaponry and technology in the Dark Aether timeline.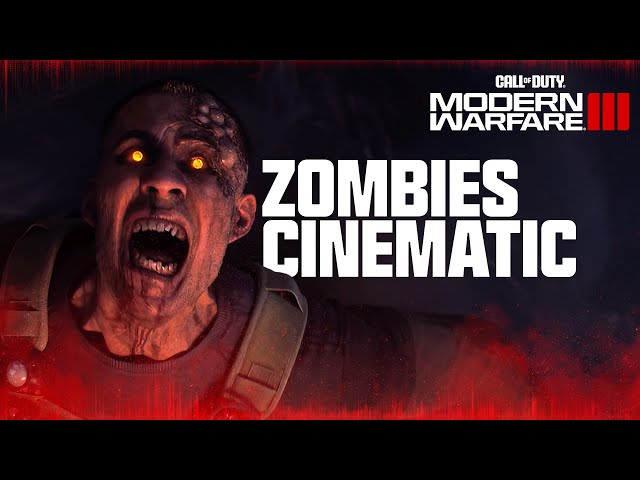 The stage is set for MW3 Zombies here, too, as Zakhaev is directly responsible for causing the outbreak in what is theorized to be the brand-new Warzone map. Zakhaev throws an Aetherium tube, hoping it will protect him from incoming forces, but unleashes something far deadlier than he could have ever imagined.
In the original Modern Warfare from 2007, Zakhaev is part of the Four Horseman, a terrorist cell trying to claim exponential power and influence across the world. The campaign sees players eliminate three of the four members, leaving one member left: Vladimir Makarov.
With the Modern Warfare 3 release date drawing closer, we'll be eager to find out how Zakhaev factors into the MW3 missions. The reboot trilogy continues to shift what we've come to expect from familiar COD characters, so seeing Zakhaev part of COD Zombies lore is definitely unexpected.
Rumors of a MW3 Zombies beta are growing, so it might be long before we get to see the new iteration of the classic mode for ourselves. Nevertheless, there is a MW3 beta on the way, which will debut the first look at MW3 multiplayer. Here's how to get yourself a free MW3 beta code in the meanwhile.