Armored Core 6 might offer up something different from FromSoftware's recent releases, but that doesn't mean it isn't shaping up to be something special. This is one of the most intriguing upcoming PS5 games out there, a revival of sorts for the Armored Core series, and easily one of the many upcoming Xbox games worth playing if you like explosive fast-paced gameplay. If you want to know what you're getting into, you should start by checking out this image of – what we think is – our first proper look at the Armored Core 6 starter mech ahead of the Armored Core 6 release date. It's a sleek design, and packed with weapons. What's not to love?
Now, before we get stuck into the details, we just want to say that it's worth taking the following with a small pinch of salt when it comes to this being the game's starter mech. While it isn't explicitly referenced as such, it does seem to be the mech we have seen in the gameplay footage shared by FromSoft so far – and the mech in the ridiculously-priced Armored Core 6 Premium Edition. So, we're in agreement with those avid Armored Core fans online that suggest that this is-indeed going to be the starter mech for the game (at least when it comes to the equipment equipped).
Shared by model enthusiast 'indi_matsu' online, a pamphlet shoppers visiting Tokyo's Akihabara Yodobashi – one of the largest electronics stores in Japan – details what players can expect to see from their mech when Armored Core 6 rolls around. As you can see for yourself below, it looks like players will be able to tackle any one of the Armored Core 6 bosses they come across with the following weaponry and equipment:
RF-024 Turner Assault Rifle
HI-32 BU-TT/A Pulse Blade
SI-24 SU-Q5 Pulse Shield
BML-G2 PO3MLT-06 Missile
Interestingly, you can also see that each one of these weapons – and all the other parts labelled – are done-so with 'slots' in mind. For example, the assault rifle is labelled as R-Arm Unit, and the Missile is labelled R-Back Unit. Similarly, the Pulse Shield is labelled as L-Back Unit and the Pulse Blade is labelled as the L-Arm Unit.
Beyond this, the pamphlet image highlights the following parts of the Armored Core mech:
Head
Arms
Core
Booster
FCS
Generator
Legs
From what we have seen of this game already, it appears that you will be able to take advantage of the Armored Core 6 Assembly system to improve and upgrade on each aspect of your mech with gear related to these parts.
We might not know how different your Armored Core 6 mech will look by the end of your playthrough, but we won't complain if it looks like this one at the start. The sleek design reflects the aerodynamic agility of the mechs and the fast gameplay on offer while still preserving the threat they pose – which is mainly thanks to the back-mounted missile launcher.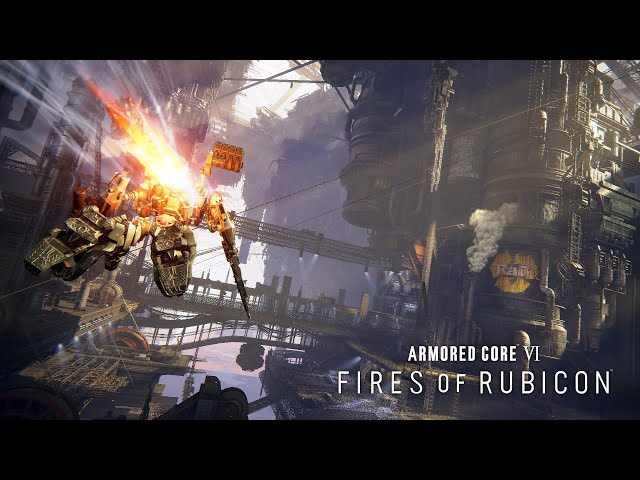 If you're looking to get stuck into the Armored Core series with Armored Core 6, you can find out more about all the Armored Core games you need to play before Armored Core 6 right here. You can also find a nice selection of the best games like Armored Core 6 ahead of this game here – as it's not that easy to get ahold of older Armored Core games online.
We know this might be a bit of an outlandish call, but Armored Core 6 could be one of the best RPG games we see this year. However, we still think FromSoftware needs to adopt this key Titanfall 2 mechanic for the shooter. It really would improve upon the experience on offer, in our humble opinion.