Competition on the FPS scene is fierce in 2023, and that will intensify when Ubisoft launches XDefiant, its team-based shooter bringing together franchises like Watch Dogs and Splinter Cell together. However, the XDefiant release date remains a point of discussion for fans who have enjoyed the game's beta, especially with Call of Duty Modern Warfare 3 on the horizon. Now, a new leak purports that XDefiant could launch sooner than anticipated.
Speaking on the XDefiant release date, leaker 'el_bobberto' alleges that "XDefiant is supposedly set to release on [Tuesday] October 17, assuming that there were no new problems found in the September 28 playtest." This comes following the game's push to be approved for launch on PlayStation and Xbox platforms, as unforeseen issues prevented Ubisoft from brining XDefiant to players sooner.
An update on the game's current state could be imminent from executive producer Mark Rubin, who continues to provide transparent posts about XDefiant's development cycle.
Notably, Rubin clarifies on social media that "we [Ubisoft] basically promised the community we would be open and transparent and work with our players to build this game together. But that means seeing behind the curtain, which isn't as pretty a picture always as it gets painted." Nevertheless, Rubin details that "what you [players] are seeing is pretty normal."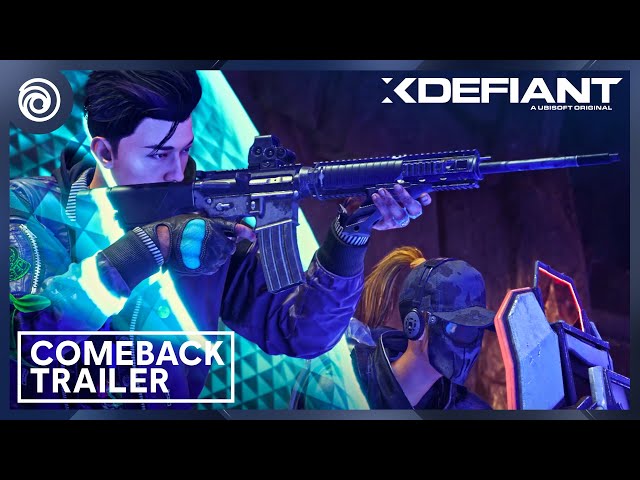 XDefiant's recent playtest focuses on the servers and the impact of new updates, before going out into the wild: "This will be testing our PTS system. This is a separate environment that will run when we are live and will allow us to test content early before it is released in the live game."
It'll be an intriguing launch date if this XDefiant rumor does come to fruition, as October 17 is when Call of Duty will launch The Haunting event in Warzone. Part of Modern Warfare 2 Season 6, this Halloween-themed event also brings along new operators such as Ash Williams from the Evil Dead and many more.
El_Bobberto's track record has seen leaks revolving around the next COD entry, ahead of the Modern Warfare 3 release date. These boil down to correct predictions on the inclusion of gear like boots, gloves, and vests – all of which were eventually confirmed in the Modern Warfare 3 announcement blog.
As for getting into all the XDefiant maps and sampling the best XDefiant guns, you don't have to wait for Ubisoft to give you the tools to master the game before it arrives. We've put together the ideal XDefiant controller settings, as well as what the current XDefiant meta is, based off the game's numerous betas.