Free-to-play shooter XDefiant is one of the most interesting upcoming PS5 games (and upcoming Xbox games) out there right now – and it seems like things are only getting better as we approach the release date. Talked about by some as something of a 'Call of Duty killer', XDefiant is – so far – delivering on it's promise of presenting players with a fast-paced online shooter that's worth sinking your teeth into. If you need more evidence that this could very-well become one of the best competitive FPS games out there, you'll be pleased to know that it looks like you'll be able to play it in 120fps – if you can actually support it.
Ahead of the XDefiant open beta release date, Ubisoft executive producer Mark Rubin has taken to the social media platform Twitter to highlight once-again that this shooter is going to have 120fps support and that public testing for this feature will begin very shortly. If you're looking forward to it, you can find out how you can get an XDefiant beta code for yourself here.
Although confirmed on June 12, Rubin has brought this up again more recently with an important detail that you might want to take note of.
"To get 120fps, you'll need a TV that supports 120hz", Rubin explains before adding that "the PS5 and Xbox [Series] X will do 120[fps] at 4K". Meanwhile, "the Xbox [Series] S runs at 1440p".
If you own an Xbox Series S, Rubin has added that you "will be able to turn on 120[fps] mode, but [it] won't necessarily maintain 120[fps] all the time". So, if you start seeing frame rate drops when playing on the digital-only console, there might not be anything you can do to fix that – at the moment.
With this being "the first time 120[fps] will be available in a test", Rubin has also made it clear that the development team will be looking closely at feedback and bugs. This comment also serves as something of a reminder that XDefiant isn't in it's final state yet – so things like 120fps support may not work quite as intended when you jump in next.
Still, if you couple this confirmation with the recent announcement that XDefiant should be getting a new map "every month" after launch, it's hard not to get a little bit excited about what this game could become. Rubin has, rather interestingly, revealed that Ubisoft is working on KBM support for console players; however, it's going to use "input-based matchmaking" to keep things fair for those of you trying out the best XDefiant controller settings.
If you want to see the game in action ahead of the open beta and the implementation of 120fps support, you can below. It already looks pretty slick, so we can only imagine that – if things work smoothly – this game's movement will look fantastic in 120fps.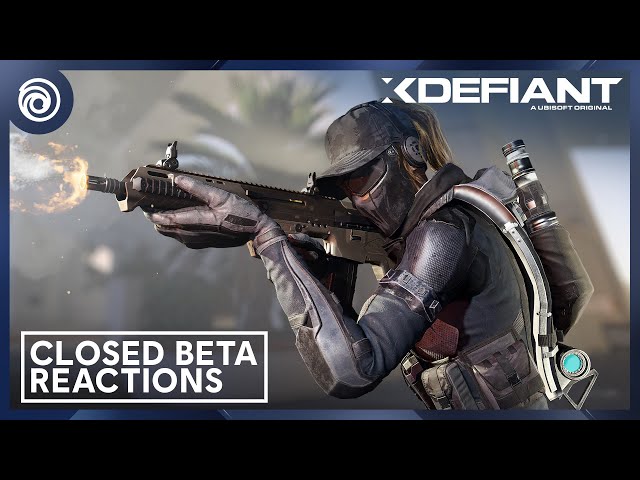 We don't know how this is going to affect XDefiant crossplay just yet, but it really does sound like Rubin and the development team are thinking of everything when it comes to delivering the best-possible experience for players who want to spend time getting to grips with the best XDefiant guns on offer when they jump in next.