Gamescom 2023 is right around the corner, with a plethora of studios preparing to show immensely anticipated titles, and now Xbox confirms it'll be bringing some heavy hitters to the convention. Racers, explorers, and survivors get ready as upcoming Xbox games such as Forza Motorsport, Starfield, and STALKER 2 are all headed to Cologne, Germany.
Don't worry if you can't attend Gamescom this year, as Xbox details that it'll "bring the Xbox booth directly to you, with deep dives, gameplay and developer interviews live-streamed across three days of the show." However, if you are planning on attending, Forza Motorsport is going to be unveiling what's under the hood: "Attendees will be able to check out exclusive theater presentations from Bethesda Game Studios' highly anticipated Starfield, as well as upcoming Xbox Game Studios release Forza Motorsport from the developers at Turn 10 Studios."
Ahead of the Forza Motorsport release date, we've been scouring gameplay for all your racing needs. You can already dive into our Forza Motorsport cars list, which has some incredible vehicles on the roster like the Aston Martin DBR1 1958 and Lamborghini Huracán EVO 2020. If those sound like tempting additions to your garage, you'll want to keep Forza Motorsport early access on your radar.
Like Xbox expresses, Forza Motorsport joins "over 30 titles in the booth awaiting eager players, spread across over 150 gaming stations, amazing photo ops and experiences, and a specially constructed 300-seater theater."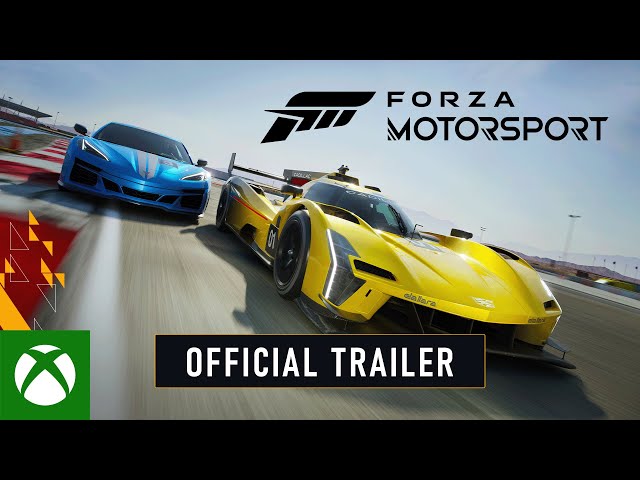 Elsewhere, at the Xbox booth, plenty more hotly titles are also gearing up to delight players, such as "GSC Game World's STALKER 2, Overkill Software and Starbreeze Studios' Payday 3, [and] FromSoftware's Armored Core 6 Fires of Rubicon." Undoubtedly, a highlight for many will be the Bethesda space RPG, Starfield.
The Starfield release date isn't in a galaxy, far, far away anymore and with features like Starfield cross-progression giving you two copies of the game (with a catch), getting a glimpse of all the Starfield planets isn't to be missed.
Should you be there in person, the Xbox Gamescom booth will be open on the following days:
Thursday, August 24 – 10:00am – 8:00PM CEST  / 7:00PM BST / 2:00PM ET /11:00AM PT
Friday, August 25 – 10:00am – 8:00PM CEST  / 7:00PM BST / 2:00PM ET / 11:00AM PT
Saturday, August 26 – 9:00am – 8:00PM CEST  / 7:00PM BST / 2:00PM ET /11:00AM PT
Sunday, August 27 – 9:00am – 8:00PM CEST / 7:00PM BST / 2:00PM ET / 11:00AM PT
As for those aforementioned livestreams, Xbox explains you'll be able to "join Team Xbox and friends for a series of streams taking a deeper dive into some of the highly-anticipated games at Gamescom 2023, with gameplay, developer chats and community segments to give you a flavor of the show." These streams will occur from Wednesday, August 23, 2023, until Friday, August 25, 2023.
Until then, explore the Xbox Game Pass August 2023 games roster, which includes The Texas Chain Saw Massacre.