If you really can't wait to play Forza Motorsport on your Xbox Series X|S, you'll be pleased to know that there's going to be a way you can play this racing game almost a week ahead of anyone else. Doesn't that sound nice? Well, if you're looking forward to what could be one of the best racing games out there, then it really does. The only bad thing about this wonderful revelation is that, like with all things, you're going to have to pay extra if you want Forza Motorsport early access.
So, if you want to get your hands on this upcoming Xbox game ahead of the Forza Motorsport release date, you're going to need to pre-order it.
You can get five days early access for Forza Motorsport on Xbox by purchasing the Premium Edition or the Premium Add-Ons bundle at launch. The game will be available on Thursday, October 5, 2023 with this version of the game.
Interestingly, you won't get early access if you pre-order the standard edition of Forza Motorsport or the Deluxe Edition of the game. The Deluxe Edition comes with the Car Pass – which will get you access to all the new Forza Motorsport cars – while the Premium Edition will also include VIP Membership, the Race Day Car Pack, and the Welcome Pack. So, that's a lot more in-game content.
Not too fussed about all that? You can pre-order the standard edition of Forza Motorsport online right here. You'll also be able to pre-order the following below:
If you want to see this game in action, you can find out more below. We also have all the latest on the Forza Motorsport tracks right here – if you're wondering which circuits you'll be able to race around on at launch.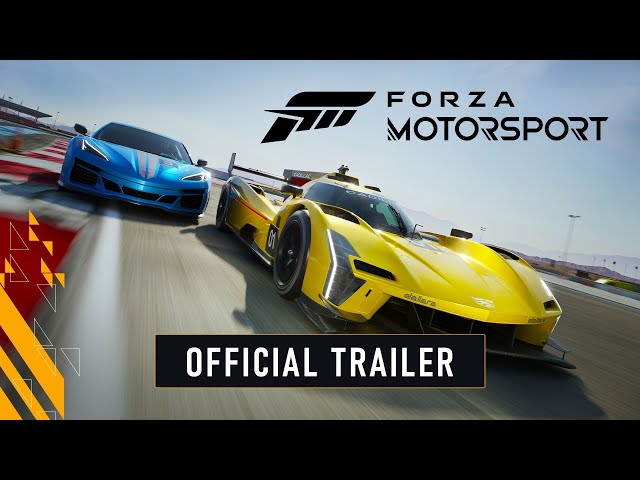 Want to prepare yourself for that, and get access to hundreds of other Xbox Game Pass games? Well, you should pick up Xbox Game Pass – obviously. You can find out more about that below:
Is this going to be one of the best Xbox Series X games out there? Well, it might be; we're expecting this to be graphically stunning, after all, and Turn 10 always seem to make a great racing game. However, we know we'd be hard-pressed convincing you that this will be one of the best games of all time – and we do think we should get hands-on before we make those sorts of claims, as good as it looks right now.