Forza Motorsport sets out to push the boundaries for track racing games, promising major improvements to the sounds and visuals with dynamic time of day and weather effects, over 500 cars to choose from, and some of the most gorgeous environments in the series yet. Nevertheless, one of the most important aspects to most fans of the series and the racing genre will be the tracks you're whizzing around. We've got you covered with the Forza Motorsport tracks, detailing all the race tracks you'll get to visit in Forza Motorsport 8.
If a full Forza Motorsport 8 track list doesn't satiate your racing hunger, then perhaps our Forza Motorsport cars will. While we wait for the Forza Motorsport release date to speed around the bend, there is a lot to get prepped on before you hit the track.
Forza Motorsport tracks list
The are 20 Forza Motorsport tracks expected at launch, with 15 having been confirmed so far:
Eaglerock Speedway – new
Grand Oak Raceway – new
Hakone Circuit – new
Kyalami Grand Prix Circuit – new
Mid-Ohio Sports Car Course – new
Circuit de Barcelona-Catalunya – returning
Circuit de Spa-Francorchamps – returning
Circuit des 24 Heures du Mans (Le Mans) – returning
Indianapolis Motor Speedway – returning
Laguna Seca Raceway – returning
Maple Valley – returning
Road America – returning
Silverstone Circuit – returning
Suzuka Circuit – returning
Virginia International Raceway – returning
These are the currently confirmed Forza Motorsport tracks as listed on the Forza Motorsport website, which we've seen visualized in stunning beauty during the Xbox & Bethesda Developer Direct 2023 event and 2023 showcase. While long-time fans will no doubt recognize some of the Forza Motorsport 8 tracks, such as the fan-favorite Maple Valley Raceway, several new maps are also coming with the game. Kyalami Grand Prix Circuit is a real race track in Gauteng, South Africa, while Circuit Hakone is an all-new and original Forza Motorsport 8 track set in Japan.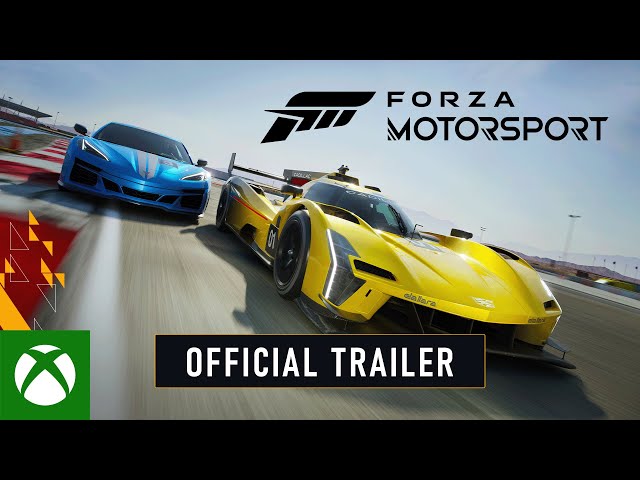 Perhaps most interestingly, every Forza Motorsport 8 track will feature dynamic weather and time of day, affecting the gameplay. For instance, track temperature will impact how tires behave, much like how rain and bad weather can affect the feel of your car, keeping the gameplay and visuals fresh and exciting.
You can find a deeper dive into each Forza Motorsport track below so you know what to expect from each of the new and returning maps: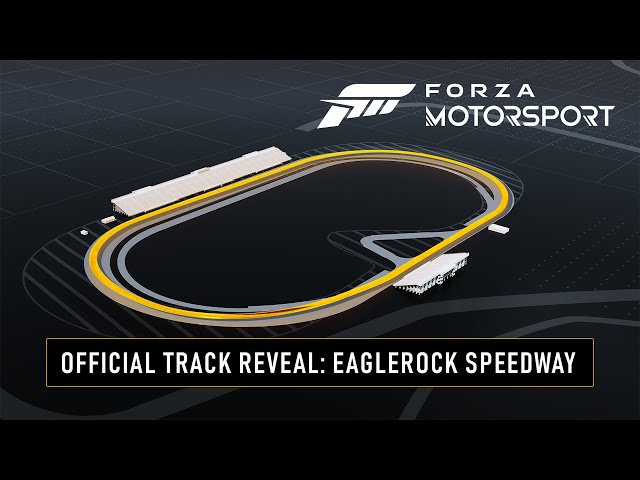 Eaglerock Speedway
Eaglerock Speedway is a unique new fictional track coming in Forza Motorsport. As a large oval, it's an incredibly basic track but it's a great track to practice your skills and master your chosen car, as there's no frills to get in the way.
Grand Oak Raceway
Grand Oak Raceway is a new fictional track in Forza Motorsport 2023. Featuring some pretty tight bends and loops, as well as long straights, Grand Oak Raceway is the perfect track to put all your skills to the test.
Hakone Circuit
A rarity in Forza Motorsport. Hakone Circuit is an original track built by Turn 10 Studios for the latest iteration of the game and features a unique experience defined by a new generation of racing.
Kyalami Grand Prix Circuit
Based in South Africa, the Kyalami Gran Prix Circuit is located in Midrand, Gauteng. This track is more than 5.2 kilometers designed for the most advanced racers. It is making its debut as one of the new tracks in Forza Motorsport.
With some very tight corners and turns in quick succession, Kyalami Grand Prix Circuit is going to test your mastery of the wheel and pedals. You'll need to carefully manage your speed if you want to make it round this track with your car intact while keeping up with the pack.
Mid-Ohio Sports Car Course
Mid-Ohio has long been requested by fans of the series and Turn 10 has finally delivered. Spotted in a gameplay trailer for the game, we haven't seen the full extent of the course yet, but it should add a nice bit of middle America flair to the latest Forza Motorsport game.
Grand Oak Raceway
Grand Oak Raceway is a new fictional track in Forza Motorsport 2023. Featuring some pretty tight bends and loops, as well as long straights, Grand Oak Raceway is the perfect track to put all your skills to the test.
Circuit de Barcelona-Catalunya
Debuting back in Forza Motorsport 3, the Circuit de Barcelona-Catalunya has also appeared in Forza Motorsport 6. This track is known for its climate, elevation changes, and mix of curves and long straights. It offers a nice challenge for both veterans and new racers hitting the track.
Circuit de Spa-Francorchamps
Debuting in Forza Motorsport 5 and appearing in 6 and 7, the Circuit de Spa-Francorchamps features a number of turns (20 total) that will test your skill and precision as you find your way around its bends and incredibly tight corners. This track isn't one for the faint of heart.
Circuit des 24 Heures du Mans (Le Mans)
The world-famous race, Le Mans, is back in Forza Motorsport and the track boasts some impressive detail that has never been seen before in the series. With racing more popular than ever, Le Mans will be one of the most popular tracks online and to play in a career. It has appeared in all games since Forza Motorsport 3.
Indianapolis Motor Speedway
A great American circuit full of straightaways, short chutes, and four-quarter-mile turns, the Indianapolis Motor Speedway returns once again in Forza Motorsport. Appearing in every game since Forza Motorsport 4, it will undoubtedly look better and feel better to race on than ever before.
Laguna Seca Raceway
Forza Motorsport is packed with tracks, but there is only one corkscrew track to race on. This track is famous for its steep downhill section, measuring 450 feet, and a number of other nail-biting turns, challenges, and tasks that will have you gripping the steering wheel as you make the intense turns. This track last appeared in Forza Motorsport 7.
Maple Valley
Maple Valley is a fan-favorite track and it returns in Forza Motorsport. It has been used to showcase the visuals of the game in a lot of trailers and you can expect the same gorgeous treelines and rolling hills the track is known for. It has appeared in the original Forza Motorsport, 2, 3, 4, and 7.
Road America
That's right, the classic and fan-favorite Road America is making a return in Forza Motorsport 2023. With plenty of incredibly long straight roads, Road America is great for speed-demons. However, the carousel corner adds a fun challenge to the mid-point of races on this track.
Silverstone Circuit
Originally an RAF airfield, this track is now home to the fastest cars around with its focus on high-speed racing. It is one of the great British racing circuits and returns to the series. It has appeared in every single Forza Motorsport game.
Suzuka Circuit
Built to demonstrate that Japan could compete with the West, the Suzuka Circuit is a challenging 3.6-mile course with a number of difficult S-curves that will undoubtedly provide a challenge. With improved responsiveness, collision, and driving, Suzuka has never looked better. It returns from appearing in Forza Motorsport 2, 3, 4, and 7.
Virginia International Raceway
The Virginia Internation Raceway returns after appearing in Forza Motorsport 7, taking full advantage of the visual upgrades on offer in Forza Motorsport. Whether you are playing solo in the career, or playing Forza Motorsport multiplayer, it will offer a fantastic race.
So, with 20 Forza Motorsport tracks and various environments, including five all-new ones, the game looks like a racing fan's dream. It could even be one of the best racing games when it releases. To get your fill of racing while you wait for Forza Motorsport 8, check out the best Xbox racing games to play before then.