Forza Motorsport sets out to push the boundaries for track racing games, promising major improvements to the sounds and visuals with dynamic time of day and weather effects, over 500 cars to choose from, and some of the most gorgeous environments in the series yet. Nevertheless, one of the most important aspects to most fans of the series and the racing genre, will be the tracks you're whizzing around. We've got you covered with the Forza Motorsport track list, detailing all the race tracks you'll get to visit in Motorsport 8.
If a full Forza Motorsport 8 track list doesn't satiate your racing hunger, then perhaps our Forza Motorsport car list will. While we wait for the Forza Motorsport release date to speed round the bend, you can also find out if you're able to play Forza Motorsport on Game Pass.
Forza Motorsport tracks list – all races and locations
There are at least 20 Forza Motorsport 8 tracks expected at launch, with both new and returning race tracks. They are:
Kyalami Grand Prix Circuit (new)
Circuit Hakone (new)
Maple Valley Raceway
Circuit de Spa-Francorchamps
Laguna Seca
Silverstone
Suzuka
These are the currently confirmed Forza Motorsport tracks, which we've seen visualised in stunning beauty during the Xbox & Bethesda Developer_Direct 2023 event and 2022 event. While long-time fans will no doubt recognise some of the Forza Motorsport 8 tracks, such as the fan-favourite Maple Valley Raceway, there are also several new maps coming with the game. Kyalami Grand Prix Circuit is a real race track in Gauteng, South Africa, while Circuit Hakone is an all-new and original Forza Motorsport 8 track set in Japan.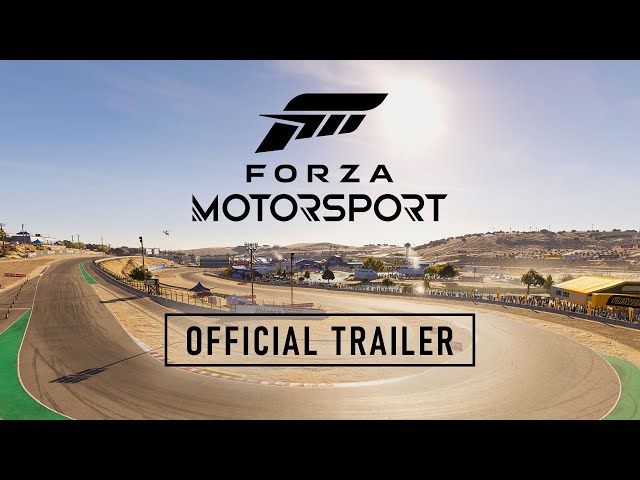 While not currently confirmed, it's likely that many other fan-favourite Forza Motorsport tracks from previous games will return in Forza Motorsport 8, such as Nurburgring, Circuit of the Americas, and Virginia International Raceway.
Perhaps most interestingly, every Forza Motorsport 8 track will feature dynamic weather and time of day which will affect the gameplay. For instance, track temperature will have an impact on how tires behave, much like how rain and bad weather can affect the feel of your car, keeping the gameplay and visuals fresh and exciting.
That's all the confirmed Forza Motorsport tracks, with 20 'environments', including five all new ones to race around once the game launches. To get your fill of racing while you wait for Forza Motorsport 8, check out the best Xbox racing games to play in 2023.