If everything about Bethesda's Starfield is as good as it sounds right now, it might just be one of the best Xbox RPG games of all time – and we don't say that lightly. However, as much as we love hearing about all the planets we'll be able to explore, or the fact that your first spaceship is going to cost you about 98 sandwiches, it's not all good news. Why? Well, because Bethesda head Todd Howard has just confirmed that there's not going to be any land vehicles in Starfield – or any sort of alien space horse – to help you with planetside exploration.
In an interview hosted during episode 143 of Kinda Funny Games' Xcast podcast, Howard – when asked whether players could embark on an adventure in land vehciles, rovers, or mounted alien creatures – said no, "there is not" anything like that in Starfield. If you want to hear him say it yourself, you can find this at around the 23:40 mark in the video below.
For those of you with the belief that this was going to be one of the best games of all time, this might feel like a glaring omission from an otherwise feature-rich RPG. However, Howard explained that – first and foremost – Bethesda designed Starfield so it "feels good on foot". In addition to that, players will have access to a Boost Pack – which can be modified to improve traversal capabilities, and there are (of course) some lower-gravity planets that should be easier to traverse at speed.
Howard has claimed that this "almost acts like [a] vehicle", but it's a far cry from the land vehciles we – and countless other fans – were hoping would be in Starfield.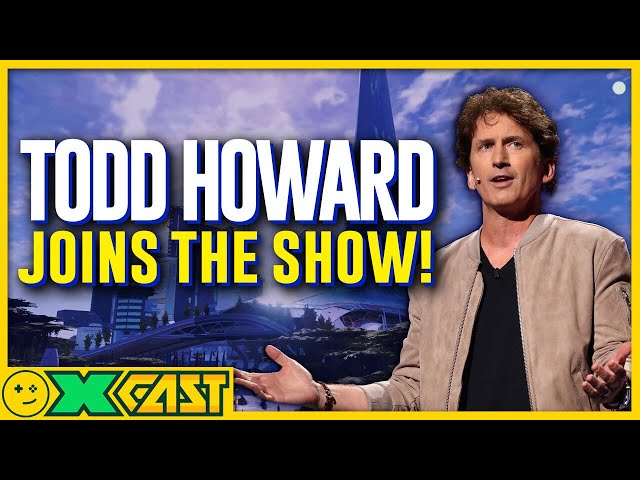 However, it's not the most surprising omission when you think about Bethesda's prior games. The Elder Scrolls games do have horses, but they're not exactly excellent mechanically in Skyrim – for example – and it's often more enjoyable to play on-foot anyway. Fallout games, to add to this, don't have any sort of land vehicles either. So, while Starfield's extensive ship customization options did lead us to think that we might see a similar system available for land-based transport, it's not as shocking to hear confirmation there's nothing like that in-game as you might think.
That being said, Starfield pre-orders offer up access to the first piece of DLC and there's nothing to say systems like this can't be introduced at a later date. Starfield is going to be one of the best Xbox Game Pass games available and it's a fantastic starting point for decades of content – if Bethesda support it. We've seen more Skyrim re-releases than we care to count, but Starfield doesn't need that treatment. So, if Bethesda want to keep making money on it, post-launch paid content updates with features like this could be the way forward.
The Starfield release date is slowly closing in and every day we're learning more about this epic RPG and what's in-store for players when it arrives. If you want to know more about the characters you'll come across, the skills you can unlock, and the weapons you can use to battle against Spacers and the Crimson Fleet, we have you covered. If you want a space game with land-based vehichles, though, we can only recommend something like No Man's Sky as an alternative.
Still looking for more? While a good Starfield wiki can be a handy source of information, our new Starfield Database goes further, offering you daily news, searchable databanks, and even interactive tools.