How do you get ship parts in Starfield? Dogfighting in space is a big part of the game, though it's certainly more complex than the standard FPS action you're used to with your boots on the ground. This even extends to healing, which requires you to be stocked up on ship parts. So, here's how to get Starfield ships parts to heal and repair your ship in battle.
Starfield ship customization can go a long way in boosting the power of your ships, though even the best Starfield ships will require ship parts to succeed as will you inevitably take damage. This is especially important during large dogfights during the main Starfield missions and the Starfield UC Vanguard story. You don't want your ship to implode, after all, do you?
How to get Starfield ship parts
Starfield ship parts can be bought from vendors in the major cities, looted from destroyed ships, or given as a reward for aiding NPC ships getting attacked during space exploration.
The most direct way of getting ship parts in Starfield is by purchasing them from vendors, and that's what we'd recommend doing. While they are certainly hefty items to carry around – weighing 10kg each – they're necessary to repair your ship during combat
Ship parts can be purchased from vendors in any of the major cities, including:
Trade Authority shops in New Atlantis, Akila City, and Neon
Jemison Mercantile in New Atlantis, Jemison in the Alpha Centauri system
Shepherd's General Store in Akila City, Akila in the Cheyenne system
Sieghart's Outfitters in Neon, Volii Alpha in the Volii system
Given how vendor inventories work, you will only be able to buy a few ship parts before the vendor's stock is depleted. Once this happens, you can either visit another merchant or simply sit down in a chair or bet to rest and skip time by 48 hours.
However, you can also get ship parts from engaging in ship combat, meaning you don't always have to head back to town. Sure, it requires you to first beat a ship combat encounter or at least a single enemy, so it isn't the most reliable method, but it's a good way to stay stocked up.
This is because defeated enemy ships have a chance to drop ship parts, which you can loot from the container when you fly near the wreckage. Check out our guide covering how to loot destroyed ships in Starfield to find out the most convenient ways of doing this during a fight.
If these ships were attacking one of the Starfield factions in space and you came to save the day, you can hail the friendly ship and they will thank you, offering to repay you. Here, you can either select credits, salvage rights, or to be stocked up on ship parts.
Be warned though – as we've found out a few times during our Starfield review playthrough – that if you haven't got enough free space in your ship's cargo hold, you won't be able to pick up ship parts on the move. Also note that ship parts carried in your personal inventory won't be usable during battle – they must be stored in you ship's cargo hold. Say goodbye to an empty cargo hold! It's time for an upgrade as each ship part weighs 10kg each.
While we'd recommend heading to a merchant to buy ship parts so that you've got a stockpile of this valuable item, it's always a good idea to take part in ship combat, not just because it is required to level up certain Starfield skills.
How to repair your ship in Starfield
If you've got Starfield ship parts in your ship's inventory, you can use them when damaged by pressing the right stick on a controller or the O key on a keyboard. This will use a ship part to begin repairing your ship hull.
Once your shields have been broken, your ship will begin taking damage to its hull, represented by an icon in the bottom right corner. If this bar depletes, your ship will be destroyed and you'll have to reload your save. This is where ship parts come into play, letting you repair your ship's hull. It's still a good idea to wait for your shields to come back online before throwing yourself back at the enemy, however.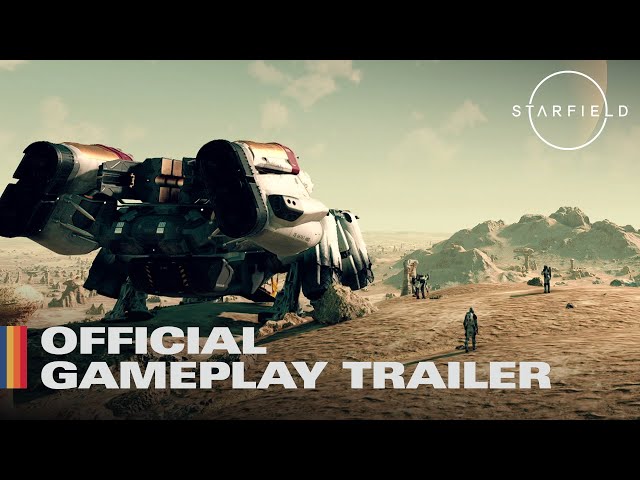 That covers how to get Starfield ship parts and how to repair your ship. The Starfield ships system is as confusing as it is deep, though adding the free Starfield ships to your garage can certainly be a big help. Often, these will be big upgrades to your current ship, and you won't even have to spend a dime.
Still looking for more? While a good Starfield wiki can be a handy source of information, our new Starfield Database goes further, offering you daily news, searchable databanks, and even interactive tools.