How do you loot destroyed ships in Starfield? Starfield's space battles are definitely one of its main selling points, and there are few better feelings than winning out in a dog fight. However, in order to claim your spoils of war, you'll need to know how to loot destroyed ships in Starfield on PC and Xbox.
Before we get into that, be sure to study up on the best Starfield ships to take into said dog fights, as well as all of the Starfield ship customization options that you'll need to turn your spacecraft into a monolithic machine of pure terror. The instructions you'll find below come courtesy of our Starfield review playthrough – you should definitely give our thoughts on the space Xbox RPG game a read.
How to loot destroyed ships in Starfield
To loot destroyed ships in Starfield, target and lock onto the chest icon that appears on the wreckage. This is achieved using the 'A' button on controller, or the 'E' key on keyboard. When within 500m of the wreckage, press 'A'/'E' again to open up and loot the remnants as you would any other enemy.
Alternatively, if you're approaching the destroyed ship from further afield, once again select the wreck and it'll automatically open up the loot menu as soon as you enter that 500m range – handy. Given the convenience of this method, it's also a good way of getting Starfield ship parts when you're in the thick of it.
However, if you want to maximize the loot you get from each ship, then you'll need to put in some extra work. Firstly, you'll want to only destroy the shields and engine of the enemy ship, rendering it incapable of movement. From there, get within range and dock the ship using the on-screen prompt that appears when target locked.
Once aboard, you'll need to kill every crew member, before reaching the Captain's Locker in the cockpit – this is where you'll find the really juicy stuff. When you've finished ransacking the place, you can either dip out and destroy the ship as per usual, or you can take control of it from the cockpit and add it to your collection of Starfield ships. If you've got time on your hands, and the ship is of high-enough quality, we'd definitely recommend taking this option – provided you have the appropriate Starfield trait level in Piloting.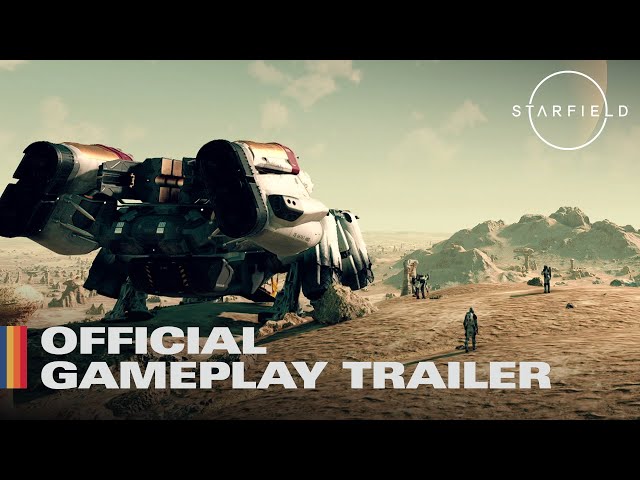 And that's how to loot destroyed ships in Starfield. While you're out there exploring the cosmos, be sure to keep an eye out for all those Starfield crew members and Starfield companions you'll want to bring aboard your own, undestroyed ship.
Still looking for more? While a good Starfield wiki can be a handy source of information, our new Starfield Database goes further, offering you daily news, searchable databanks, and even interactive tools. See you out there, Captain.