If you're sitting there wondering what the best Remnant 2 classes are ahead of the full Remnant 2 release date, you might be surprised to learn that they may not even be classes you've heard of yet. Despite developer Gunfire Games confirming that this game had five classes, expert dungeoneers have already found another five Remnant 2 secret classes in the game – and, there are rumors that there's (at the very least) another one waiting to be found. It's safe to say there's a lot for Remnant 2 players to uncover here.
In addition to the five announced and unlocked classes available at launch, early access players have discovered and unlocked five more classes. The five Remnant 2 secret classes found so far are: Summoner, Alchemist, Explorer, Engineer, and Invader. There are also rumors that another secret class, the Archon class, is waiting to be found in Remnant 2.
If you're wondering what each class does and how to unlock it, you're in the right place. Although, some of these are easier than others and it's clear that there are some secret classes built for late-game players. So, you're going to want to make sure you're taking advantage of all the best Remnant 2 rings and best Remnant 2 traits when you start trying to unlock them.
For example, if you want to know how to unlock the Summoner class in Remnant 2, you'll need to get your hands on the Faded Grimore and trade that with Wallace in Ward 13. This will then give you the item you need to equip to unlock this secret class – which is great if you want to offer some support to your squad.
However, if you want to know how to unlock the Invader class in Remnant 2, you're going to be in for a bit of a mission. First uncovered online by 'JZsweep', this is a secret class you may actually stumble upon by accident. If you're going after it intentionally, though, you're going to need to get your hands on the Dreamcatcher – which will be worthwhile with some of the best Remnant 2 weapon mods – and then use it on a particular pod before defeating the Bane boss. It's a little complicated, but not impossible.
If you're into your heavy weapons and turrets, you can actually unlock an Engineer class in Remnant 2. Once you've reached the second world in a N'erud playthrough, you need to find a dead Engineer in the poison fog around the edge of the map – which isn't easy – and then find an Alien Device which you can turn into something a lot more powerful. This, when equipped, will then unlock the Engineer secret class. You can check out a brief walkthrough down below: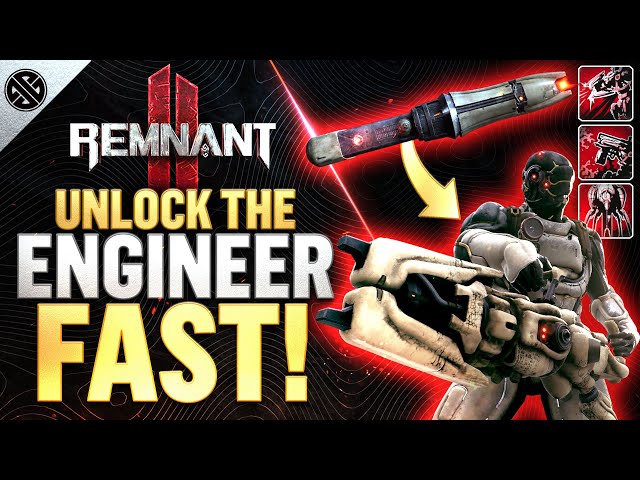 If the Alchemist secret class archetype is more up your alleyway, you're going to need to let yourself get dragged into a sewer in Losomn to find the boss who has the item you need to unlock it. This one's a little less complicated than the others, but that doesn't mean it's going to be easy. As you can see below, the beast that pulls you into the sewers isn't the nicest you'll come across.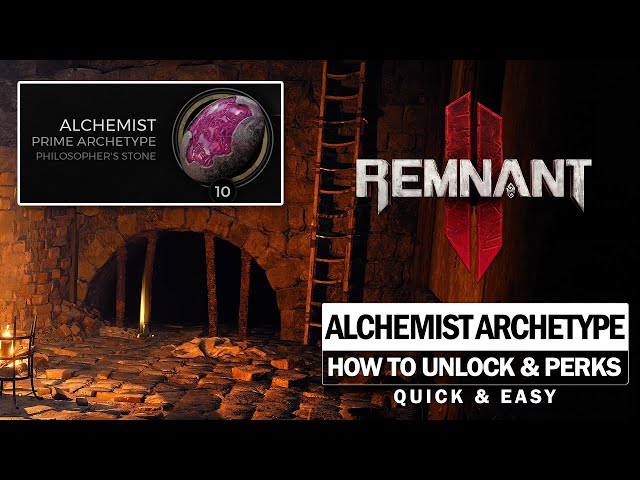 The Explorer secret class, though, is one that's going to take you quite a long time to unlock. All you need to do is complete the game. So, this Remnant 2 walkthrough is going to be your best friend.
With a dev admitting that no one has seen 100% of what this game has to offer yet, even internal developers, there's no telling how many more secret classes Remnant 2 has to offer, though. However, quite a few have been found already and you have to wonder how many more Gunfire Games has fit into this soulslike shooter.
We know this game isn't technically even out yet, but it's already shaping up to be one of the best RPG games we've played this year. Although, PlayStation players are already facing invite issues. So, if you want to take advantage of any Remnant 2 crossplay features, you might have to wait until Gunfire Games' fixes that issue. You'll be pleased to know there is a fix on the way, though.