Heisters, the time for preparations is drawing ever closer. Payday 3 introduces the next era of co-op chaos, providing PS5 and Xbox players with the ultimate dose of Hollywood thrills. However, just like loading your bags of cash in the getaway van, you'll need space and time to do that. The Payday 3 preload makes it easier to get into the action.
Payday 3 preload will only be available for PlayStation 5, Xbox Series X|S, and PC players, according to an official post on social media. This doesn't include Steam or the Epic Games Store. As for when the Payday 3 preload time begins, while the developer hasn't specified this, it is likely that this will be when the game's early access begins.
Players who have pre-ordered Payday 3 Silver or Gold edition will be able to start playing a few days before the Payday 3 release date arrives. A recent post from developer Starbreeze Studios clarifies that Payday 3 early access will begin from 4:00 PM BST/ 11:00 AM EDT / 8:00 AM PDT.
You'll need to clear out approximately 46GB to download Payday 3, which is a forgiving file size compared to most PS5 and Xbox releases nowadays. This comes from the game's listing on the Xbox digital storefront. The good news is for Xbox players that Payday 3 Game Pass options are available, and you don't need to worry about leaving your friends out, thanks to Payday 3 crossplay.
Payday 3 could well be one of the best co-op games dropping in 2023. We can attest to this following our Payday 3 preview, after spending hours with the game at Starbreeze Studios's headquarters in Sweden. You can get an indication of how the Payday 3 roadmap will play out too, as we spent time talking to brand director Almir Listo and producer Andreas Häll Penninger about the game's future.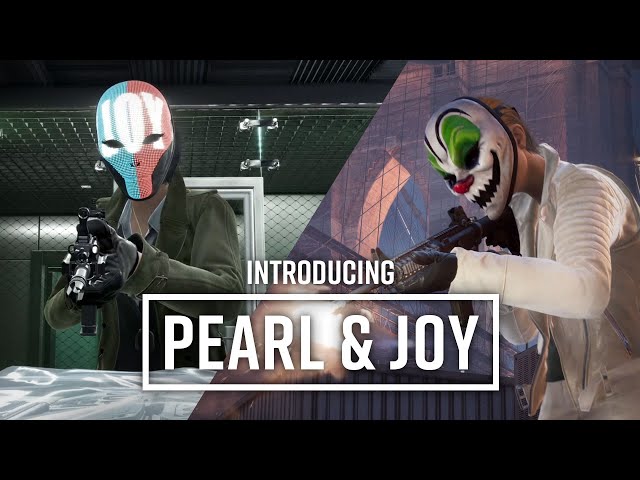 With the goal of delivering an incredible "Hollywood Heist fantasy", we also asked whether any future crossovers could see familiar faces appear in New York City – like John Wick.
If you've not played any of the other Payday games, you don't need to worry about missing out on any important story details. Starbreeze Studios makes it easy to get caught up in a new development diary, going over the key beats you need to know for the Payday 3 story. And if you want to take it further, here are all 12 Payday 3 weapons and all the Payday 3 skills we know of so far.