Is Payday 3 crossplay? With the long-awaited third installment of the hit heist franchise out in the wild, players are keen to know if they can play with their friends no matter the platform. After all, crossplay is practically commonplace among almost every multiplayer game in 2023, so surely Payday 3 must have it. Here's all you need to get going with Payday 3 crossplay and cross-platform.
The Payday 3 is set to be one of the best PS5 co-op games and best Xbox co-op games if it gets continued support like it's predecessor, and we would be surprised if it doesn't also join our best FPS games lists. So, being able to join friends with Payday 3 crossplay and cross-platform would only sweeten the deal. There's banks calling your name, after all.
Does Payday 3 have crossplay?
Payday 3 has full crossplay between PS5, Xbox Series X|S, and PC, as well as cross-progression to transfer progress. Confirmed by Starbreeze in a development update on Steam prior to launch, you can play with your friends no matter where they are.
This is great news and given the fact that the co-op game is also coming to Game Pass, you will be able to play with anyone if you are using the service and want to give it a try. Letting players form a team with ease makes the game much more fun and accessible, putting it in the running to become one of the best co-op games with post-launch support.
The most important detail is the the game has full cross-play, so even Xbox and PS5 players can team up to heist together, not just partial cross-play between Xbox and Steam like other games have been limited to. This is vital given how important teamwork is to Payday 3.
Each of the Payday 3 heists requires players to complete various objectives and hold back waves of heavily-armed police. Having more players can make your heists that much smoother – though a full group of friends having fun can also do quite the opposite sometimes. Nevertheless, while you can play Payday 3 solo, multiplayer is the way to go, and crossplay makes it a breeze.
How to enable or disable crossplay in Payday 3
To enable or disable crossplay in Payday 3, head into the 'more' tab on the main menu to find the settings page. In the settings, you can enable or disable crossplay in the gameplay section.
While most players would rather take advantage of crossplay, especially for the faster matchmaking speeds, we know some prefer to turn the feature off. Thankfully, crossplay can be easily disabled (and re-enabled) in the settings menu at any time.
Payday 3 cross-progression
Payday 3 also supports cross-progression and cross-save, letting you easily transfer you progress to other platforms. To take advantage of this, you will simply need to sign into your Starbreeze account when you load the game on a new platform for the first time.
While it's annoying to have to create a Starbreeze account if you're not planning on using cross-progression, it's necessary to save your progress to your account. Your progress will automatically be logged whenever you play, so you can hop onto another platform and you'll find your save seamlessly transferred as if nothing happened.
No doubt this will be especially handy for those playing the game through Game Pass on both PC and Xbox, who can own the game on both platforms for 'free'.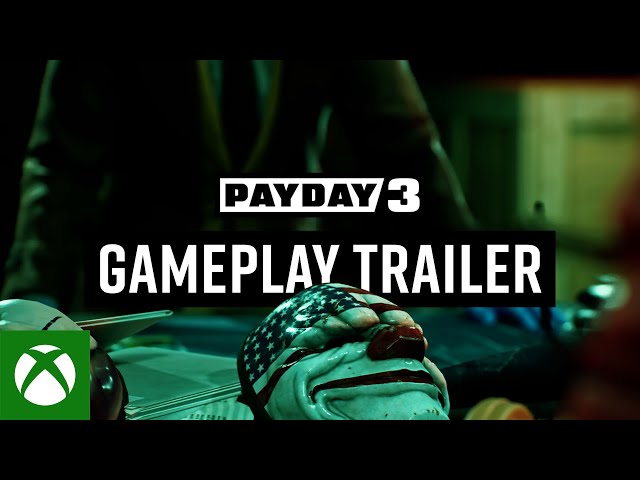 That covers everything you need to know about Payday 3 crossplay and even cross-progression. Now get out there are do some heists with your friends. You might even find yourself earning some Payday 3 C-Stacks while you're at it.