Is Payday 3 on Game Pass? After a long ten-year wait since Payday 2 first launched, players are now able to plan perfects heists in Payday 3, but can you save some of that heist money by playing the game on the Xbox subscription service? You're in the right place to find out all about a Payday 3 Game Pass release.
In our Payday 3 preview, we loved the game, appreciating the gameplay changes since the second Payday first launched. But playing without spending the upfront cost is always a nice thing. In fact, you could call it a steal to get one of the best co-op game series for free.
Is Payday 3 on Game Pass?
Yes, Payday 3 is a day-one Game Pass title, meaning you can play the game right now with your Game Pass subscription from Thursday, September 21, 2023 onwards, on PC and Xbox.
It's time to get back to planning our perfect setups and robbing banks once again, since the series is home to some of the best FPS games you can play. And while the standard edition of the game is cheaper than many triple-A titles in recent memory, getting friends involved is a lot easier with such a low cost for entry.
Even if you want to play Payday 3 solo or if your friends are on other platforms, it's great pickup. Payday 3 crossplay makes playing together easy. So, plan a heist on Game Pass itself and start your criminal career in Payday 3 right away at no extra cost.
Currently, it's unclear as to when the game will leave the subscription service, but we'd say the earliest Payday 3 could leave Game Pass is a year after launch. However, this is speculation, and it's just as likely that the game will stay for a few years before going on deep discounts and requiring you to purchase a copy. Either way, Game Pass subscribers can enjoy the game for no extra cost right now, and later likely get discounts if and when it does leave the service.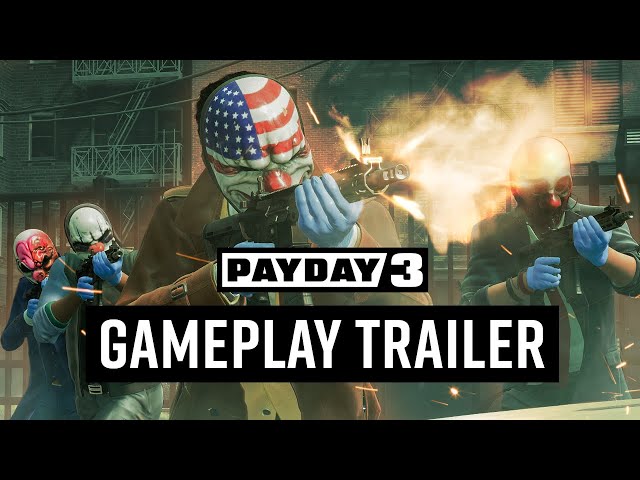 However, it's highly possible that Payday 3 will remain on Game Pass for quite some time, as Starbreeze Studios has confirmed a robust content roadmap for at least the first year. It's likely that the developers hope to get players to purchase the Season Passes or DLC separately, especially for those not paying an initial entry fee through Game Pass.
For example, the Silver Season Pass includes the first six months of DLCs, with two new Payday 3 heists, two tailor packs, and two weapon packs. On the other hand, the Gold Season Pass includes the first year of post-launch content, doubling the content of the Silver version. Each DLC can also be purchased separately.
Given Game Pass only offers access to the standard edition of the game, these players will have to either pay to upgrade to the Silver or Gold Season Pass, or purchase the DLCs individually. If players dive in for free and find themselves enjoying it, there's a high chance they will go on to be invested in paid post-launch content. Therefore, this makes Payday 3's Game Pass inclusion a long-term play to entice a larger audience in the hopes that they stick around for paid DLC later down the line.
Now you're all up to speed on Payday 3 Game Pass, get out there and rob some banks with your gang. When you need a break from the game, there's no better time to check out the best Xbox co-op games or the best Game Pass games on the service.