We know this goes without saying, but there are quite a few reasons why you should be looking forward to Marvel's Spider-Man 2 on PS5. From Insomniac Games' introduction of new Spider-Man 2 villains to the fact that Spider-Man 2's Coney Island could tease the ultimate cameo appearance, this really could be one of the best PS5 games yet. One of the most important reasons, though, is that Insomniac Games is introducing new Spider-Man 2 accessibility features for players to take advantage of; one of these new options will practically give players real-life Spidey-Sense – while playing, anyway.
In a Spider-Man 2 FAQ, that clearly states Insomniac Games' intent to create a "Spider-Man experience without barriers", it has been revealed that Marvel's Spider-Man 2 will contain a game speed toggle that will let players dictate swing speeds and how fast fights are. We know this will be welcome news to quite a few content creators out there, those of you hoping to edit some exciting action sequences together from gameplay footage, but it really is a feature that's going to remove a huge entry barrier for players who struggle to play action games at full speed.
Specifically, Spider-Man 2 is going to have a feature that means "you can choose to slow down the action to 70%, 50%, or 30% of the full speed" whenever you need it. The fact that you'll have the option of "switching back to regular speed at any time" also means that this shouldn't affect your experience too much.
This new accessibility feature is joined by improved "screen reader support" that will "read aloud all on-screen text in menus" and the addition of "on-screen captions and audio descriptions" for cinematic scenes. If subtitles aren't good enough, you should find your experience with Marvel's Spider-Man 2 an improvement on Insomniac Games' previous Spider-Man games.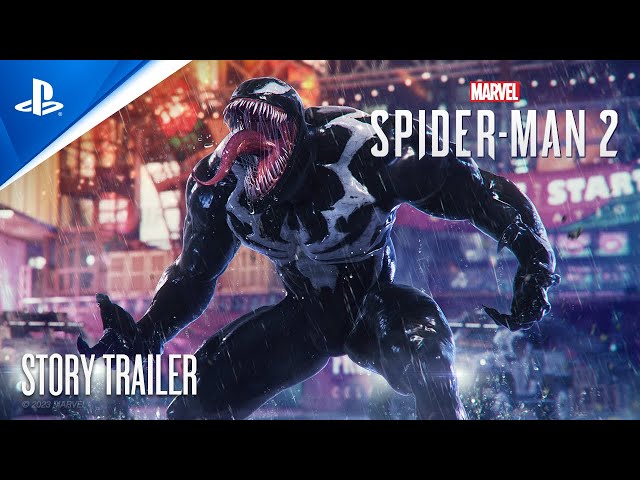 We could very-well see more accessibility features revealed and available in-game when the Spider-Man 2 release date rolls around, but this is all we know about for now. It might not be as comprehensive as it could be, but it's an important step in the right direction and could normalise features like this for the future.
If you're looking forward to one of the most exciting upcoming PS5 games out there, you can find out more about Spider-Man 2 pre-orders right here. We also think you should consider picking up one of the best PS5 SSDs ahead of time. With the Alan Wake 2 release date, the Assassin's Creed Mirage release date, FC 24 release date, and Modern Warfare 3 release date all on the horizon, there's going to be a lot of games that need a lot of storage space on the way.