When is the Honkai Star Rail PS5 and PS4 release date? The long awaited release of the next game from HoYoverse is finally coming to PlayStation consoles, and fans of Genshin Impact should be excited for the upcoming game.
With the release of Honkai Star Rail on PC and mobile platforms, it's only a matter of time before a console release on PlayStation arrives. So, forget about Genshin Impact for a moment and look to the stars as we give you the release date for this space fantasy game. Be prepared for your adventure by finding out all the Honkai Star Rail characters in the game, including the surprisingly strong Honkai Star Rail free characters you can get.
Honkai Star Rail PS5, PS4 release date speculation
The Honkai Star Rail PS5, PS4 release date is expected to arrive with version 1.1 on June 7, 2023. This comes from leaks by 'Not_Teikoku' which claim that the game will arrive on this date after its PC launch in April.
that Star Rail will come to PS5 and PS4 in the version 1.1 update. Check out the Honkai Star Rail 1.1 release date for more information on all the new content arriving. This would put the PS5 and PS4 versions just over a month behind the PC and mobile releases.
With that said, this is unconfirmed. Hopefully, HoYoverse will reveal official information shortly if this leak turns out to be true. Otherwise, we will have to wait to hear more as we get further into the year.
Honkai Star Rail PS5, PS4 story
Honkai Star Rail is the fourth instalment in the Honkai series, but doesn't require playing the previous games to understand its story. After the events of Honkai Impact 3rd, Welt Yang travels to an alternate universe on his own adventure.
The central character is called the Trailblazer, a humanoid implanted with a Stellaron, a seed of ruin by the God of Destruction. You're rescued by the crew of the Astral Express and side with them on the adventure to find answers. However, like any live-service game, the story is definitely set to expand as future updates arrive.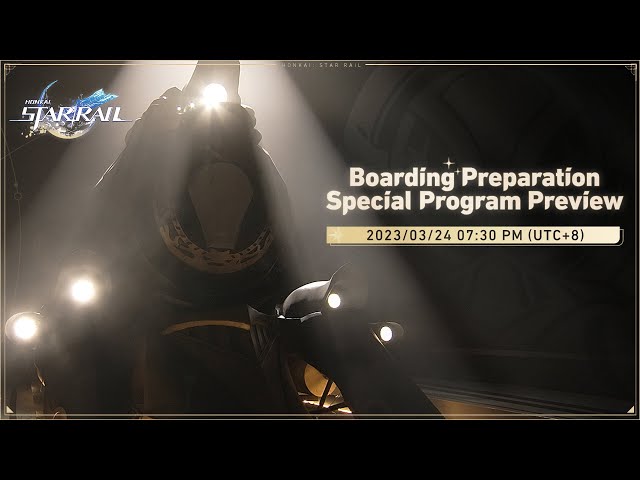 Honkai Star Rail PS5, PS4 gameplay
There hasn't been official gameplay shown for the PlayStation versions of Honkai Star Rail, but the game is a turn-based RPG set in space.
Similar to other Gacha games, players will be able to unlock new characters with their own special sets of abilities to use in battle. Characters are predominantly acquired through the Honkai Star Rail pity system and warping mechanic, giving players the chance to earn powerful featured characters and gear.
From there, you will assemble your characters into a Honkai Star Rail team comp and join the fray in intense, tactical turn-based action as you journey to different planets during the story.
Levelling up characters and making Honkai Star Rail builds is a core part of the gameplay loop, so you'll be taking part in different activities to gear up your characters. When you're ready, you can take those characters and teams into endgame content like the Honkai Star Rail Forgotten Hall to test your strength.
You can watch some gameplay of Honkai Star Rail below thanks to 'Arekkz Gaming' on YouTube.
That's everything we know about the Honkai Star Rail PS5 and PS4 release date right now. If you're excited to hop in, then it's a good idea to keep up to date with the Honkai Star Rail banner schedule so you know who is available next. And to help you decide, we've also got a Honkai Star Rail tier list of best characters to get. For the time being, find out the best PS5 RPG games if you want something similar to play to pass the time.