Is Honkai Star Rail getting a Nintendo Switch release? Following the announcement that HoYoverse's upcoming sci-fi fantasy RPG, Honkai Star Rail, is coming to PlayStation, Nintendo fans will be hoping that they'll get the same treatment at some point.
Trailblazers can expect to collect a strong variety of Honkai Star Rail characters as they explore, with more set to arrive on the Honkai Star Rail 1.0 banners. While the Astral Express is already set to welcome aboard console-based passengers when the Honkai Star Rail PS5 release date arrives, the question remains as to whether or not Switch players will get their time to shine.
Is Honkai Star Rail coming to Nintendo Switch?
HoYoverse hasn't detailed a version of Honkai Star Rail for Nintendo Switch. In a 2022 interview with GoNintendo, HoYo did confirm that a Switch port for Genshin Impact was still in the works. As such, there could still be hope for Star Rail in the future.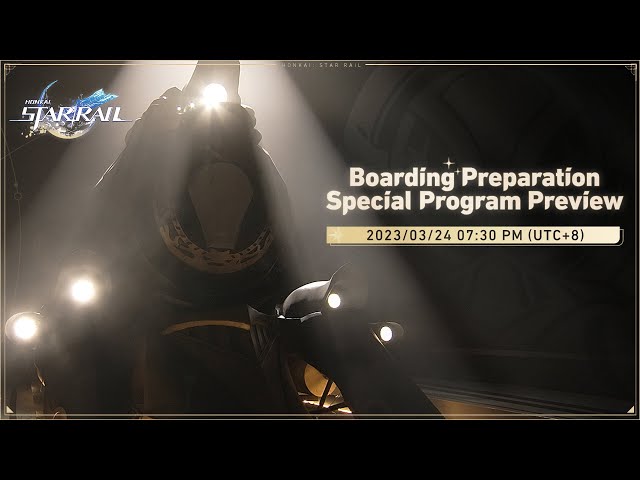 Honkai Star Rail story
Set in an alternate universe to Honkai Impact 3rd, Honkai Star Rail begins after The Trailblazer – the game's playable main protagonist – is awoken within the Herta Space Station by Stellaron Hunters Kafka and Silver Wolf.
Naturally, it isn't long before The Trailblazer gets involved in the action, as the space station comes under fire from the Antimatter Legion – a hulking, hostile faction comprised of some of the worst creatures in the universe. The Legion follows the Aeon (god) of Destruction, Nanook, who wishes to wipe out all life from the universe – particularly civilization.
After they meet the other Trailblazers – those who have been blessed by the Aeon of The Trailblaze, Akivili – The Trailblazer boards the Astral Express – itself a product of Akivili. This mystical train once fell to ruin due to the effects of Stellarons – the Cancer of All Worlds – which have been sown across the universe by Nanook as part of their plan.
Fortunately, the Express was restored to its former glory by Himeko, who subsequently began her journey to mend the Star Rail – the rail line the Express runs on that had also succumbed to the Stellaron. Punching their ticket onto the Express, The Trailblazer also embarks on an adventure to cleanse the Cancer of All Worlds.
Honkai Star Rail gameplay
Honkai Star Rail uses a turn-based combat system – a departure from any of the systems previously used in HoYoverse's other games.
Players form teams of four characters, akin to what we see in Genshin Impact. As is also the case in Genshin, each character has a basic attack, a skill, and an ultimate ability. However, in Star Rail, using skills requires skill points, which can be restored through basic attacks. As such, you will need to carefully balance the tools you have at your disposal to master Star Rail's combat.
In addition, each character is assigned one of seven elements: Fire, Ice, Imaginary, Lightning, Physical, Quantum, and Wind. Enemies can be 'broken' with attacks from an element they are weak to, dealing bonus damage and preventing them from attacking for one round.
And that is the best answer to the question of 'is Honkai Star Rail coming to Nintendo Switch?' currently available. Of course, we'll be sure to update this guide should HoYo officially announce a date.