Our Honkai Star Rail tier list will be the one-stop shop for the question of 'who is the best character in Honkai Star Rail?'. This can have quite a complex answer as there are already tons of interesting characters to choose from, each with their own roles. Thankfully, we've prepared a rundown so you know which characters are the best in our ranked tier list.
When thinking about a Honkai Star Rail tier list, it's important to first know all the Honkai Star Rail characters in the game. From there, you will need to understand the Honkai Star Rail Paths and Honkai Star Rail elements that classify them into roles. Of course, getting new characters in the RPG game requires pulling on the Honkai Star Rail banner schedule, so be sure to nab those free Honkai Star Rail Stellar Jade using Honkai Star Rail codes.
Honkai Star Rail tier list – best characters June 2023
The Honkai Star Rail tier list of best characters for June 2023 are:
| | |
| --- | --- |
| Rank | Character |
| S | Bailu, Bronya, Clara, Jing Yuan, Luocha, Seele, Tingyun |
| A | Blade, Gepard, Himeko, Kafka, Natasha, Trailblazer (Fire), Welt |
| B | Dan Heng, March 7th, Pela, Silver Wolf, Sushang, Yanqing |
| C | Arlan, Asta, Hook, Qingque, Trailblazer (Phyiscal) |
| D | Herta, Sampo, Serval |
The tier list of best characters in Honkai Star Rail is bound to change over the course of future updates, with new characters shaking up the roster over time. As players learn more about the inner workings of turn-based combat, there's also room for characters to move up and down the ranks as they form some of the top Honkai Star Rail team comps with each other. We'll update this guide whenever that happens so you're always on top of who to go for next.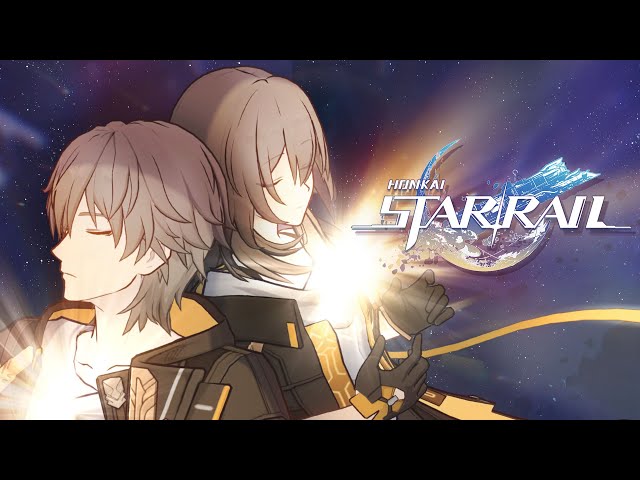 Honkai Star Rail best characters
The best characters in Honkai Star Rail are Bailu, Bronya, Clara, Jing Yuan, Luocha, Seele, and Tingyun. If you're able to get your hands on these characters and create a build for them, then you're ready for even the toughest content. We've got all the best Honkai Star Rail builds already prepared for you too.
Bailu
Bailu is an excellent defensive support character for your teams. She's able to significantly heal a single ally with her skill, and heal the whole team using her ultimate. Bailu can also invigorate characters so they receive 10% less damage. Overall, Bailu can keep your team in the fight for a long time. Don't miss out on the best Honkai Star Rail Bailu build to get full use out of her supportive capabilities.
Bronya
Bronya is the best offensive support available right now, massively improving the effectiveness of her allies. She can cleanse an ally from a debuff, speed up their actions, and increase their damage for a single turn, all with her skill. Meanwhile, her ultimate will boost the ATK and Crit DMG of all allies for two turns, dialling up the damage against the enemy. Bronya is at the top of the Honkai Star Rail tier list for a reason. Look no further for the best Honkai Star Rail Bronya build right now.
Clara
Clara is a fun and unique Counterattack based physical DPS and tank. While Jing Yuan and Seele will no doubt deal more damage overall, Clara has a great balance between tankiness and damage to create a potent bruiser. Additionally, thanks to the Counterattack mechanic, her damage is also consistent and able to be applied without making an extra action. Make sure you have the best Honkai Star Rail Clara build ready.
Jing Yuan
Jing Yuan is perhaps the best damage dealer in the game right now, though with stiff competition from Seele in the tier list of best characters. This is largely due to the power of the Lightning-Lord follow-up attacks from his Talent, which is empowered by all of his other abilities, both active and passive. Jing Yuan is an easy character to get to grips with, yet capable of massive Lightning damage. Find out the best Honkai Star Rail Jing Yuan build here.
Luocha
Luocha is another excellent healer and support character, though they are no slouch in the damage department either. With their healing effects scaling on their ATK, Luocha can heal allies while dishing out damage. He's also capable of cleansing enemy buffs and ally debuffs, a useful skill to have in harder content. Be sure you check out the best Honkai Star Rail Luocha build to take full advantage of his power.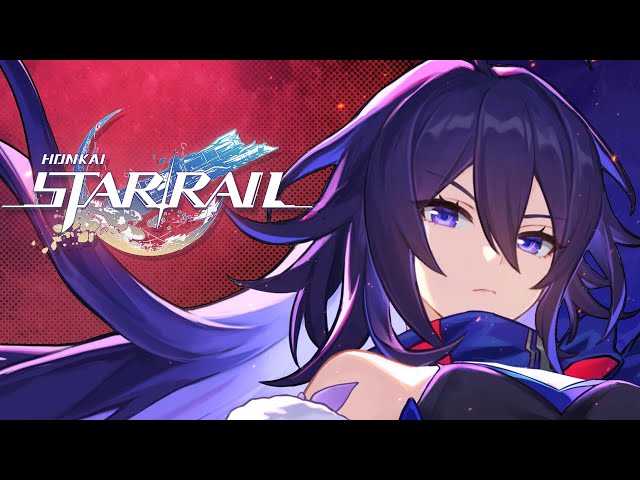 Seele
Seele is the other candidate for best damage dealer in Honkai Star Rail, toe to toe with Jing Yuan. This Quantum DPS character excels thanks to having both a great suite of abilities and good scalings. Her skill will not only deal a staggering amount of damage, but will also increase her speed stat for two turns. Furthermore, her passives boost her effectiveness in other ways, such as increased damage, stealth, and advancing actions. Seele is definitely a character you'll want to add to your collection. Check out the best Honkai Star Rail Seele build.
Tingyun
Tingyun is the only four-star character to feature on our at the highest ranks of our Honkai Star Rail tier list, and for good reason. The Lightning Foxian is an incredibly-powerful buffer, boasting the ability to juice up an ally with energy, ATK, and DMG, while also granting them Lightning as a secondary damage type. Though she's typically played alongside Bronya in a hyper-carry comp, Tingyun slots nicely into most comps that run a strong damage dealer.
And that's the Honkai Star Rail tier list and details on the best characters in the game right now. Find out all about Honkai Star Rail Undying Starlight to help you get these characters quicker. Gear up and get ready to take on the Honkai Star Rail Forgotten Hall once you've got your hands on some of these characters.