The next major Honkai Star Rail update is almost upon us and HoYoverse is finally detailing all the new Honkai Star Rail 1.5 Relics you can expect to earn through the Cavern of Corrosion challenges and Simulated Universe. Whether you're satisfied with your current set of Relics or not, this new selection promises to shake-up the meta and you should absolutely be trying to get your hands on them when they arrive.
We know making sure you have the best Honkai Star Rail characters to hand is the most effective way of ensuring you're using the best Honkai Star Rail team comp at any given moment, but taking advantage of the right Relics is a fantastic way of bolstering the stats of your units. In fact, they're part of what makes Honkai Star Rail one of the best RPG games out there right now – if you're looking for a free-to-play game, anyway. The right Relics can breathe new life into even the weakest characters and open up the meta in new and exciting ways. When the Honkai Star Rail banner schedule isn't being too kind, they really are a game-changer.
Breathing life into the weakest characters is, funnily enough, is exactly what HoYoverse is going to do with the new selection of Relics joining Honkai Star Rail in the version 1.5 update dropping on Wednesday, November 15, 2023. Although, that isn't to say the strongest among them won't benefit either.
As the in-game news page explains, and the Honkai Star Rail database site HoneyHunterWorld reiterates for fans online, the new Honkai Star Rail Relics available in version 1.5 are as follows:
The Ashblazing Grand Duke (follow-up attack focus)
Prisoner in Deep Confinement (damage-over-time focus)
Penacony Land of the Dreams (energy regeneration and universal damage type focus)
Firmament Frontline Galmoth (bonus damage based on speed focus)
If you currently enjoy using Topaz & Numby or Jing Yuan, you will absolutely want to add The Ashblazing Grand Duke Relic set to your set-up. Equipping two pieces of this four-piece Relic set will bolster follow-up attack damage by 20% and all four pieces will increase a character's attack stat by 6% every time a follow-up attack does damage – stacking up to eight times and lasting for three turns.
With both Topaz & Numby and Jing Yuan frequently landing follow-up attacks, this is going to be a fantastic way to increase their damage output even further. This Relic set would also benefit Himeko, a character a little out of favor right now, by buffing her damage output and taking advantage of the fact her follow-up attacks often hit enemies multiple times. While fully-equipping the Relic set offers the most bonuses, we do think splitting the set and applying the 20% follow-up attack bonus to certain characters can be more beneficial in some cases, such as Clara.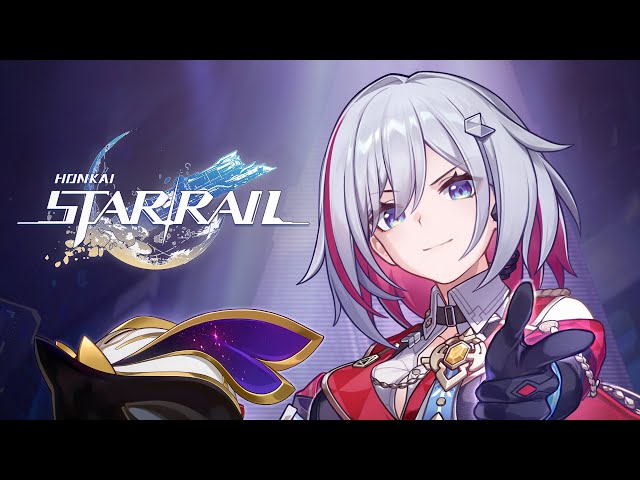 As for the Prisoner in Deep Confinement Relic set, players who use characters like Kafka and Luka, or Sampo and Serval will benefit most here. Equipping two pieces of the set will increase a character's ATK stat by 12% – which is far from a bad thing. However, all four will let a character ignore 6% of an enemy's defense when dealing damage with a Damage Over Time attack. This might not seem like a lot on paper, but it can make a huge difference in action and make characters with strong Damage Over Time attacks very effective.
Both of these Relics, as far as we know, should be available through normal means – namely, the Cavern of Corrosion challenges. These unlock after Trailblaze level 24 and will set you back 40 Trailblaze power every time you want to attempt a challenge. However, as you can see above, they're well worth the effort.
The Penacony Land of the Dreams and Firmament Frontline Galmoth, however, are actually Planar Ornaments – which you get a little differently. They're rarer Relic sets that can only be obtained through the Simulated Universe activity and come with two-piece bonuses.
What makes these special, though? Well, these are often incredibly powerful boosts. In the case of the Penacony Land of the Dreams set, the wearer will benefit from 5% increased energy regeneration while the whole team will benefit from 10% additional damage when dealing damage of the same type. If your team all take advantage of the same damage type, such as the popular mono-Quantum team, this really is something worth trying to unlock. Although, it might be one to miss if you don't have your team set up that way – and you don't want to explore that option. If they're not using the same damage type, then all you're getting is a minor energy regeneration bonus.
The Firmament Frontline Galmoth, though, is a different story. Wearing both pieces of this set will bolster a character's ATK stat by 12% when the wearer's SPD stat is 135 or higher. That's not all though, as this will be upped to 18% increased damage at 160 SPD or higher. The fact that this scaling SPD bonus will increase the DMG stat and not the ATK stat means that this set can work with pretty much anyone in your team, so long as they have a high enough SPD stat.
Hitting 160 SPD on a character isn't going to be as easy as it sounds, though. So, we recommend that you pair the Firmament Frontline Galmoth – when you can get your hands on it – with either the Messenger Traversing Hackerspace Relic set (which increases SPD by 6% with two pieces equipped) or the Musketeer of Wild Wheat Relic set (which can increase SPD by 6% when fully equipped). There's also SPD-boosting characters like Asta that can help you out.
If you want to get your hands on either of them, you will need to check out World 8 of the Simulated Universe – something that might take a little time to get to if you're new. Although, they really can be a fantastic boon to your existing set-up if you get your hands on them.
If you want to add to your roster of available characters before you start chasing Relics, though, you're going to need Stellar Jade. You can find the latest Honkai Star Rail codes here – most of which will offer you additional Stellar Jade for Star Rail Special Passes. You can also actually win free Honkai Star Rail characters by completing this HoYoverse survey, if you want to try your luck. If not, HoYoverse is going to give everyone free Stellar Jade from November 24 – thanks to the PS5 version of the game reaching an impressive milestone. So, you should be able to try your hand at the Honkai Star Rail 1.5 banners a few times over the next couple of weeks without even really needing to do anything.