What are the new FC 24 skill moves? For the start of the EA FC era, EA Sports is ensuring that you have more than enough tools in your arsenal to not only beat defenders, but to utterly humiliate your opponents in the most outrageous ways possible. The new FC 24 skill moves won't all be simple to pull off though, so here we'll not only list them but tell you how to perform them too.
Ahead of the FC 24 release date, EA has revealed a lot about all of the new and exciting features coming to its rebranded soccer game, including FC 24 Evolutions and stars of the women's game coming to FC 24 Ultimate Team. The new skill moves are a smaller but still welcome new innovation as well, so let's dive into them and show you how to perform them.
FC 24 new skill moves
EA FC 24 will launch with four brand new skill moves: Ball Roll Drag, Drag Back Turn, Flair Nutmeg, and Flair Rainbow. There will also be a few new variations to existing skill moves for players with the Trickster PlayStyle.
For those that like to express themselves with some creativity on the pitch, EA Sports is adding even more tricks to its already large selection of skill moves. The most impressive, the Flair Rainbow – a slick new variation of the classic Rainbow Flick – can only be performed by one of the FC 24 5-star skillers, so bear that in mind.
As well as the four all-new moves, players with the Trickster PlayStyle can also perform fancier versions of simple moves like the Ball Roll or have unique animations for flicks. If you're not sure what Trickster is or how to see if a player has this trait, check out our guide explaining all the FC 24 PlayStyles.
Below we've provided instructions on how to pull off these tricks, with PlayStation inputs first, followed by Xbox.
Here's how to perform the new FC 24 skill moves, according to EA:
Ball Roll Drag (four-star) – Hold L1 + Flick RS Forward, Left/Right / Hold LB + Flick RS Forward, Left/Right
Drag Back Turn (four-star) – Hold L2 + Hold RS Back / Hold LT + Hold RS Back
Flair Nutmegs (four-star) – Hold L1 + R1 + Flick RS Direction / Hold LB + RB + Flick RS Direction
Flair Rainbow (five-star) – Hold L1 + RS Back, Forward / Hold LB + RS Back, Forward
Trickster Flicks – R3 + LS in desired direction
Trickster Ball Roll – L2 + R2 / LT + RT from standing
Trickster Ball Catch – L2 + Fake Shot from standing/ LT + Fake Shot from standing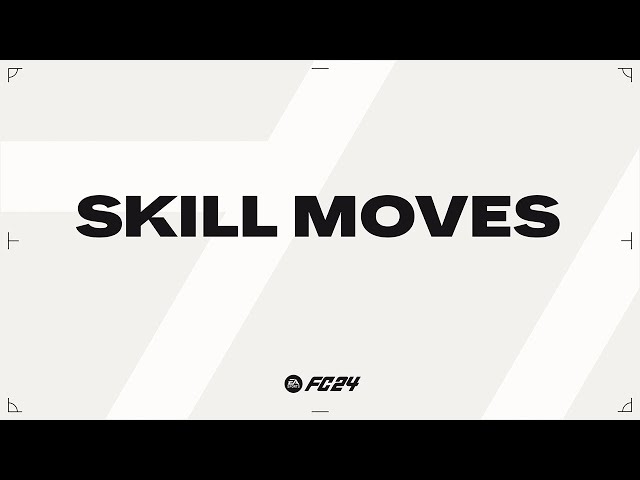 With the introduction of the Trickster PlayStyle, EA has switched-up a few specific moves from FIFA 23, making them exclusive to players who excel in 1v1 situations in the process. This in itself is a massive change, as you'll now have to be more aware of what specific players do on the pitch when deciding how you wish to proceed up the pitch.
As you can see in the showcase video above, the likes of Diogo Jota, Erling Haaland, and Vinícius Júnior will all have at least four-star skills – the latter of the trio unsurprisingly retaining his five-star skills.
Should you use FC 24's new skill moves?
Adding any skill move into your FC 24 repertoire is always a good move – granted you can utilize them in the right place at the right time. This is especially true with brand new skills, which in previous EA soccer games have often proven to be mighty means of dismantling opponents. FIFA 23's heel to ball roll is good example of this.
For EA FC 24, we can definitely see the rapid change in movement afforded by the ball roll drag and drag back being worthy pieces of utility to pick up. Meanwhile, nutmegs and rainbow flicks are perfect for ensuring the red mist descends on the poor soul you're playing against.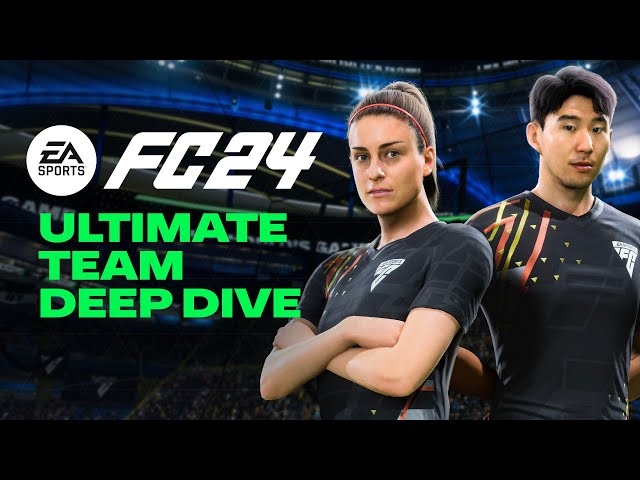 While you might not quite start out with five-star skillers like Vinícius Júnior, most of the new skills are accessible to four-star skillers, which is a much broader array of players.
And that's all you need to know about the EA FC 24 new skill moves. Now you know how to utilize the skills to pay the bills, you'll be able to gleefully rinse your opponents, be it in FUT, FC 24 Pro Clubs, or even in FC 24 Career Mode. Just try not to make them forfeit too quickly.