What is Exoprimal Savage Gauntlet? If you've dived into the dino action of Capcom's unique PvPvE game, then the Exoprimal Savage Gauntlet game mode will take the experience to new heights. This new mode adds more PvE to the game, while even upping the ante on the competitive side. Savage Gauntlet is a unique mode that you're going to want to give a go to show off your skills to the Exoprimal community.
Exoprimal's Savage Gauntlet is a core aspect of the Exoprimal roadmap, adding the apex of competitive play so far in the game. As such, the Exoprimal tier list will be vital if you want to take the top spots in this mode. After all, your opponents likely will be using the best suits too.
Exoprimal Savage Gauntlet explained
Exoprimal Savage Gauntlet is a PvE game mode that tasks a five-player team with completing a challenging mission under unique activity modifiers each week. In this endgame mode, squads will compete for the highest score on a weekly basis.
Savage Gauntlet is intended to be the endgame mode in Exoprimal, with players needing high-level exosuits to succeed. Enemies will be ferocious and every second will count as you compete for the best time each week to rank at the top of the leaderboards.
Even more importantly though, Savage Gauntlet features a weekly rotating set of mission modifiers. While Capcom are yet to reveal the full range of challenge modifiers that can occur, these will undoubtedly vary the best strategies each week. Nevertheless, having the best suits and a balanced team composition will always be a good starting point, no matter what modifiers are in effect on the weekly rotation.
Unlike the traditional Dino Survival game mode, Savage Gauntlet only features one team at a time. Rather than two times fighting it out to win a single match with the fastest speed, your team will be fighting to survive to the end, hopefully with a high score.
In order to enter Savage Gauntlet in Exoprimal, however, you must first have completed the main story. From here, you can join via the Savage Gauntlet mode icon on the main menu.
Savage Gauntlet is set to be the most dynamic and challenging of the Exoprimal game modes we've seen so far, which is great considering it's here before Season 1 has even concluded.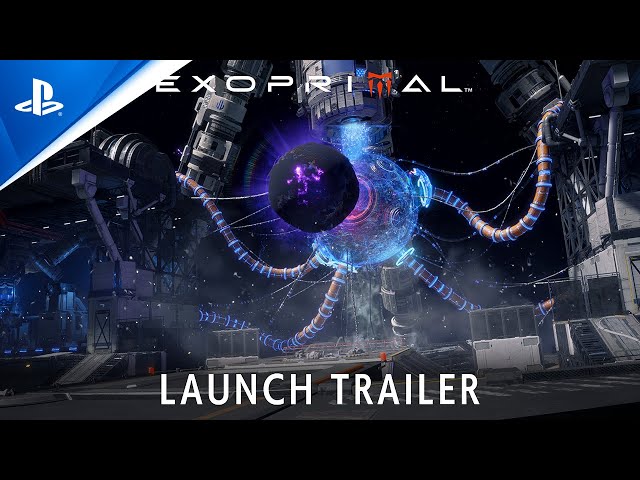 Exoprimal Savage Gauntlet release time
Exoprimal Savage Gauntlet releases on Friday, July 28, 2023, at 3am UTC as an update to the base game. This comes halfway through Season 1, before Title Update 1 releases on Wednesday, August 16, 2023.
The full Exoprimal Savage Gauntlet release time and dates are:
PDT – 8pm on Thursday, July 27, 2023
EDT – 11pm on Thursday, July 27, 2023
BST – 4am on Friday, July 28, 2023
CEST – 5am on Friday, July 28, 2023
Exoprimal's Savage Gauntlet Trail 1 is the first weekly rotation of the mode, taking place on the Downtown map.
Alongside the variant suits arriving in Title Update 1, the Savage Gauntlet mode is the big new addition as part of the Season 1 schedule. This puts Exoprimal in a great position going forward into Season 2, hopefully not only maintaining the player base, but even drawing new players in with a dynamic endgame mode and new suits that could make it one of the best co-op games.
Exoprimal Savage Gauntlet rewards
The Exoprimal Savage Gauntlet rewards include the following titles:
Gauntlet Master – Completion time ranking in the top 20%
Gauntlet Fighter – Completion time ranking in the top 50%
Gauntlet Survivor – Complete Savage Gauntlet at least once
Alongside this, you will also get exosuit, account, and Survivor Pass XP to level up these respective tracks. So, while the rewards aren't all that flashy, there's still some bragging rights to be won if you rank among the best in the world. With how effective the community has been at shaving off time in Dino Survival so far, we've no doubt players will find the pursuit of the best strategy and fastest clear time an enthralling one.
Exoprimal Savage Gauntlet best team comp
The best team comp for Exoprimal's Savage Gauntlet mode is likely to be:
Krieger – Tank and crowd control
Barrage – DPS
Deadeye – DPS
Nimbus – Support
Skywave – Support and crowd control
This will give you a well-balanced team capable of shutting down enemy movement so your DPS can efficiently deal as much damage as possible.
The Exoprimal Krieger build is adaptable with high damage and crowd control potential, making it great for bosses and hordes alike. Meanwhile, Barrage offers incredible zone clearing potential as well as great single-target damage so it's good for just about everything Savage Gauntlet will throw your way. Similarly, the Exoprimal Deadeye build is one of the best suits in the game, boasting incredibly high damage and ease of use.
When it comes to keeping your team alive, we think Nimbus and Skywave will be the best for this time-sensitive mode. The best Exoprimal Nimbus build, despite providing great healing when needed, can also deal significant damage which comes in handy when you need to burst down a boss dinosaur. Last but not least, the Exoprimal Skywave build will help with healing while offering great crowd control due to its slowing debuffs. Skywave's ultimate provides your team the perfect opportunity to decimate a boss before it's even had the chance to fight back, which will be vital in a mode all about saving precious time.
That covers everything you need to know about the Exoprimal Savage Gauntlet game mode right now. With the intended challenge in this endgame activity, you'll need a good build to be in the best spot to take the top of the leaderboard in Savage Gauntlet.